It's Official: Miami to Get MLS Team
After a nearly four-year battle, iconic English soccer player David Beckham finally got his prize: a Major League Soccer team in Miami.
In a ceremony Monday at the Adrienne Arsht Center, an audience of 1,700 and 300 media watched as Beckham and his partners were given league scarves to mark the deal. The new team, the 25th franchise in the league, will begin playing in 2020 at a temporary site until a permanent stadium is ready. The temporary site has not been identified, although Hard Rock Stadium in Hollywood, FIU Stadium, and Marlins Park in Miami have been named as possible locations.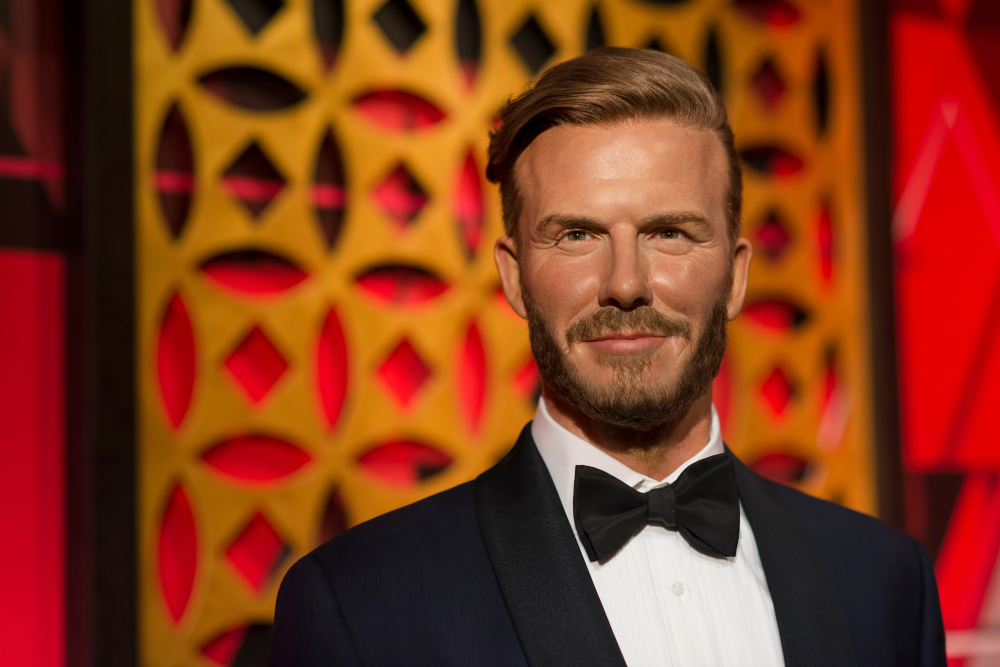 Beckham first announced his plans to bring an MLS team to Miami on Feb. 5, 2014. Miami's original team, the Miami Fusion, folded in 2002 after its fourth season. When Beckham joined MLS as a player for the Los Angeles Galaxy in 2007, his contract stipulated that he get the chance to purchase an expansion team at a reduced rate.
The name, logo, and colors for the new team will be identified over the next several months with input from fans. The team is expected to begin playing in 2021 at a 25,000-seat, $200 million privately funded stadium to be built in Overtown at the intersection of Northwest Sixth Street and Sixth Avenue near the Miami River. The stadium is being designed by Kansas City-based Populous, an architectural firm that specializes in the design of sports stadiums and arenas. The firm has worked on more than 18 Major League Baseball parks, including Marlins Park. They've also designed National Football League and National Basketball Association facilities, as well as soccer stadiums around the world.
Over the years, several neighborhoods have been considered for the stadium. Beckham had originally envisioned a waterfront stadium and tried to land a deal for a site at the Port of Miami, but was blocked by key members of the cruise industry. A bid for another waterfront site at the boat slip next to AmericanAirlines Arena also failed, as did a plan to build the stadium in Little Havana near Marlins Park.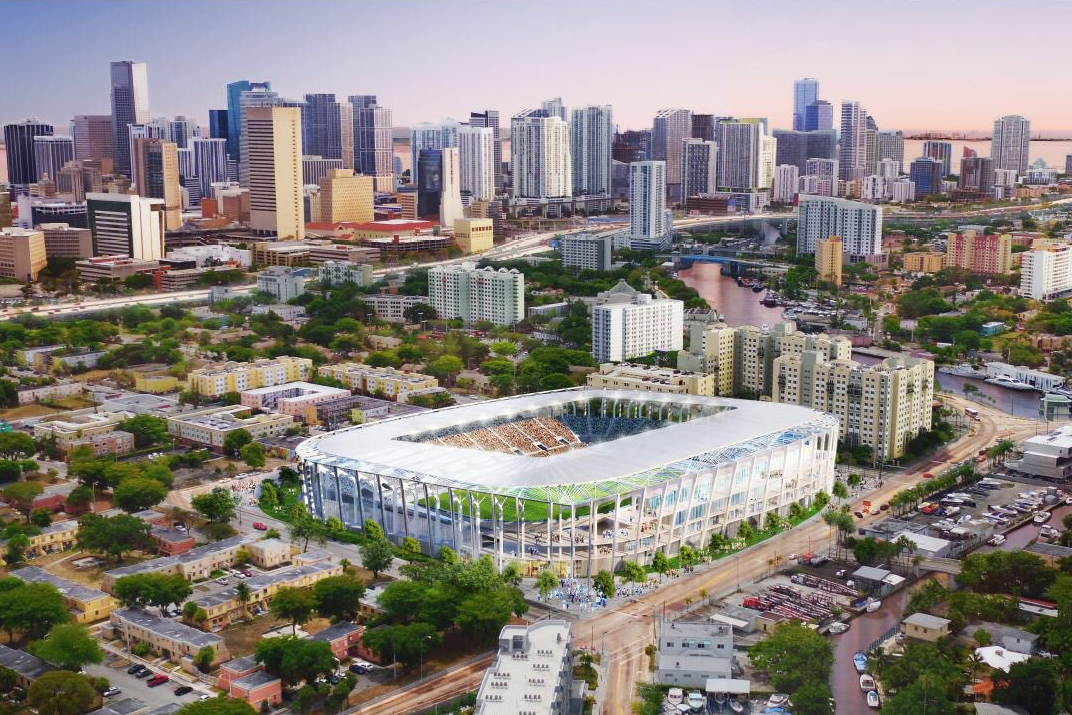 Beckham finally settled on Overtown, although those plans have also been marked by opposition. Activist and landowner Bruce Matheson file a lawsuit – which was later dismissed – aimed at challenging the sale of county-owned land in Overtown. Matheson's suit said the land sale breaks Florida state law because it wasn't offered to other bidders. He offered to buy the land under the same terms and for the same price.
Overtown neighbors have also opposed the stadium. A community group calling itself the Overtown Spring Garden Community Collective worked to organize residents in Overtown and Spring Gardens in opposition to the plans. Residents in those neighborhoods have cited the lack of infrastructure to support the stadium, lack of parking, and diminished quality of life for nearby residents.