Joseph Esherick-Designed Mid-Century Home Asks $4.9M in Kentfield, CA
Joseph Esherick-Designed Mid-Century Home Asks $4.9M in Kentfield, CA
''Beauty is a byproduct of solving problems correctly." That's how Joseph Esherick saw the world of architecture and design. He's perhaps best known for buildings such as the Monterey Bay Aquarium, The Cannery and Ghirardelli Square in San Francisco, and the FDR Memorial in Washington D.C. However, he also boasted a strong resume of residences, mostly in California.
Considered one of the great mid-century modern architects, his work wasn't about standing out but instead finding the natural way for structures to fit with their surroundings and serve their inhabitants. You could be one of those inhabitants if you decide to buy the five-bedroom home he designed at 445 Woodland Road in Kentfield, CA.
Asking $4,995,000, the near-6,000 square-foot home also includes landscaping by world-renowned landscape architect Lawrence Halprin.
In true mid-century fashion, the main rooms offer huge ceilings, walls of windows, and a true indoor-outdoor living experience. You can get to the solar-heated pool with cascading granite cropping and entertaining patio from either the kitchen or great room. You'll find five bathrooms throughout the house, including one in the master suite where you also get a private library/sitting room. Other amenities include a wood-paneled wine room, three-car garage, and camp-out site next to the river that runs through the property.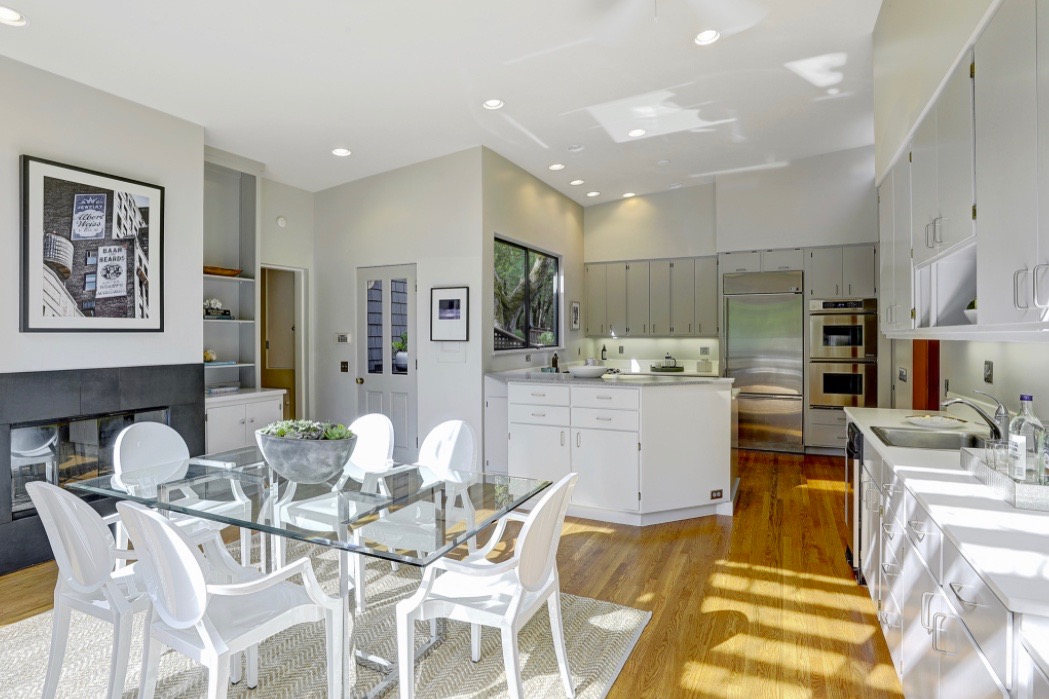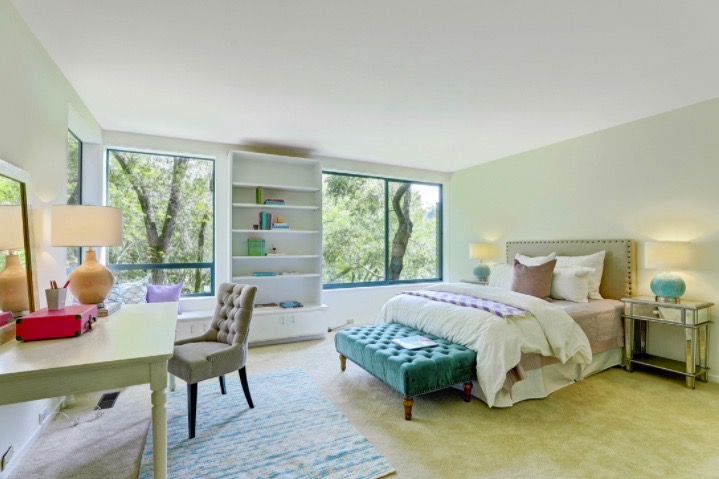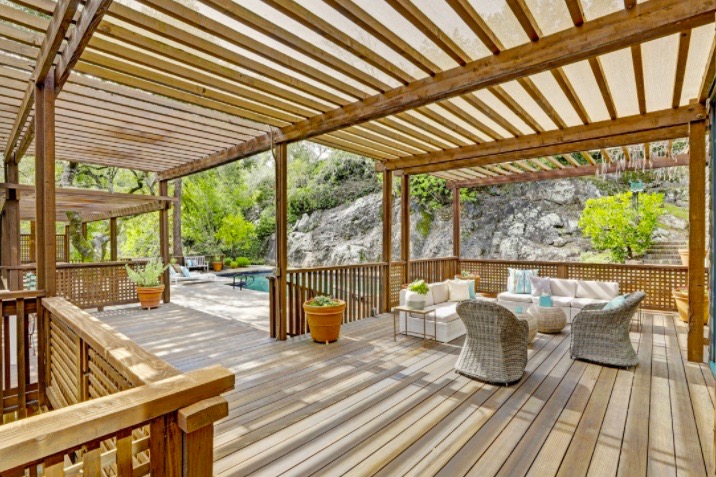 If you're in the area, stop by for an open house tour on Sunday, March 19th between 1-4 p.m. In the meantime, check out more photos of the property here.