Just Announced: We Have an App!
Just Announced: We Have an App!

Introducing the Neighborhoods.com iOS App
At neighborhoods.com, we are committed to helping you find the perfect neighborhood and home, which is why we're excited to announce our new mobile application, specifically designed with you in mind.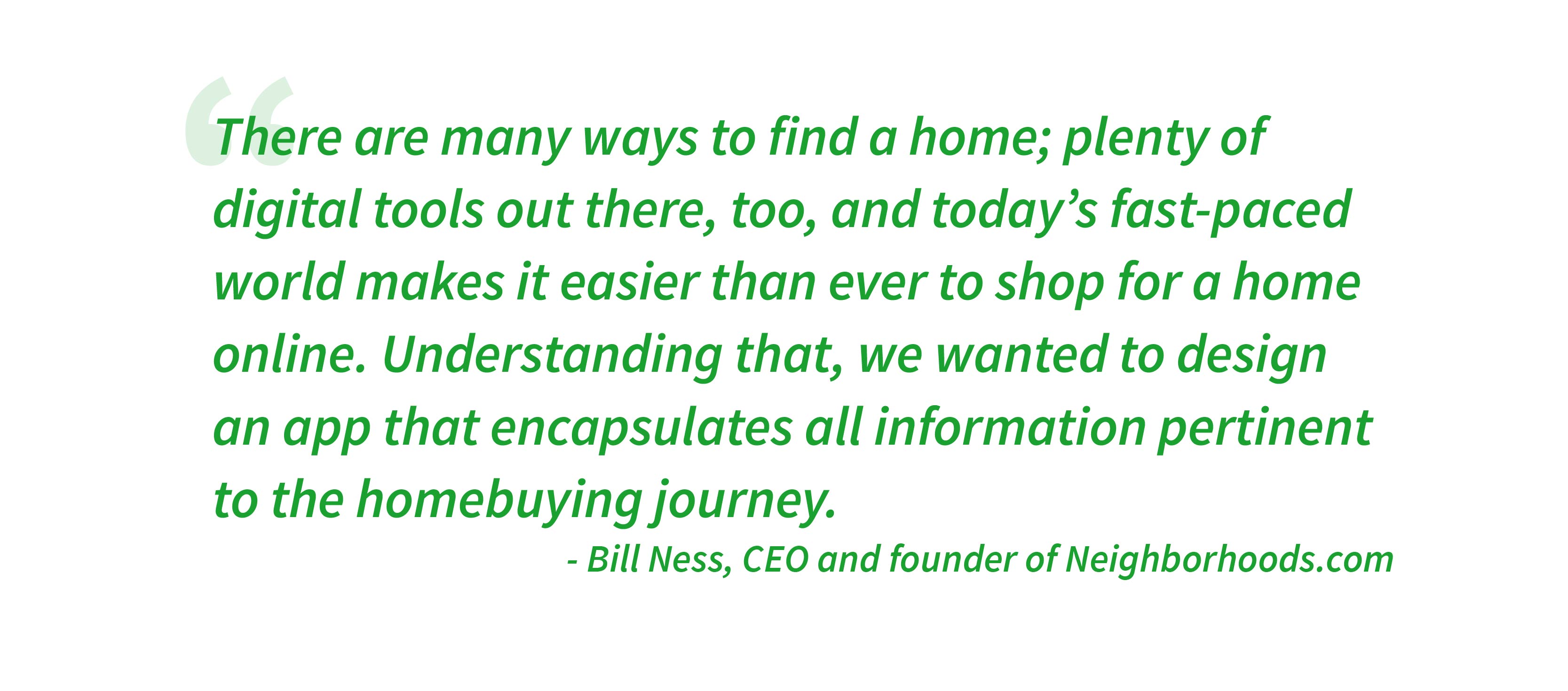 We know that your future neighborhood is one of the most important factors when considering a new home—after all, your neighborhood defines your lifestyle, your community, and your daily rhythms in a way few other factors can.
So when we created our first iOS app, we kept neighborhoods as our primary focal point. The result is a streamlined map that simultaneously displays both home listings and neighborhood profiles.
Here are some features we're really excited about.
Easy Map Navigation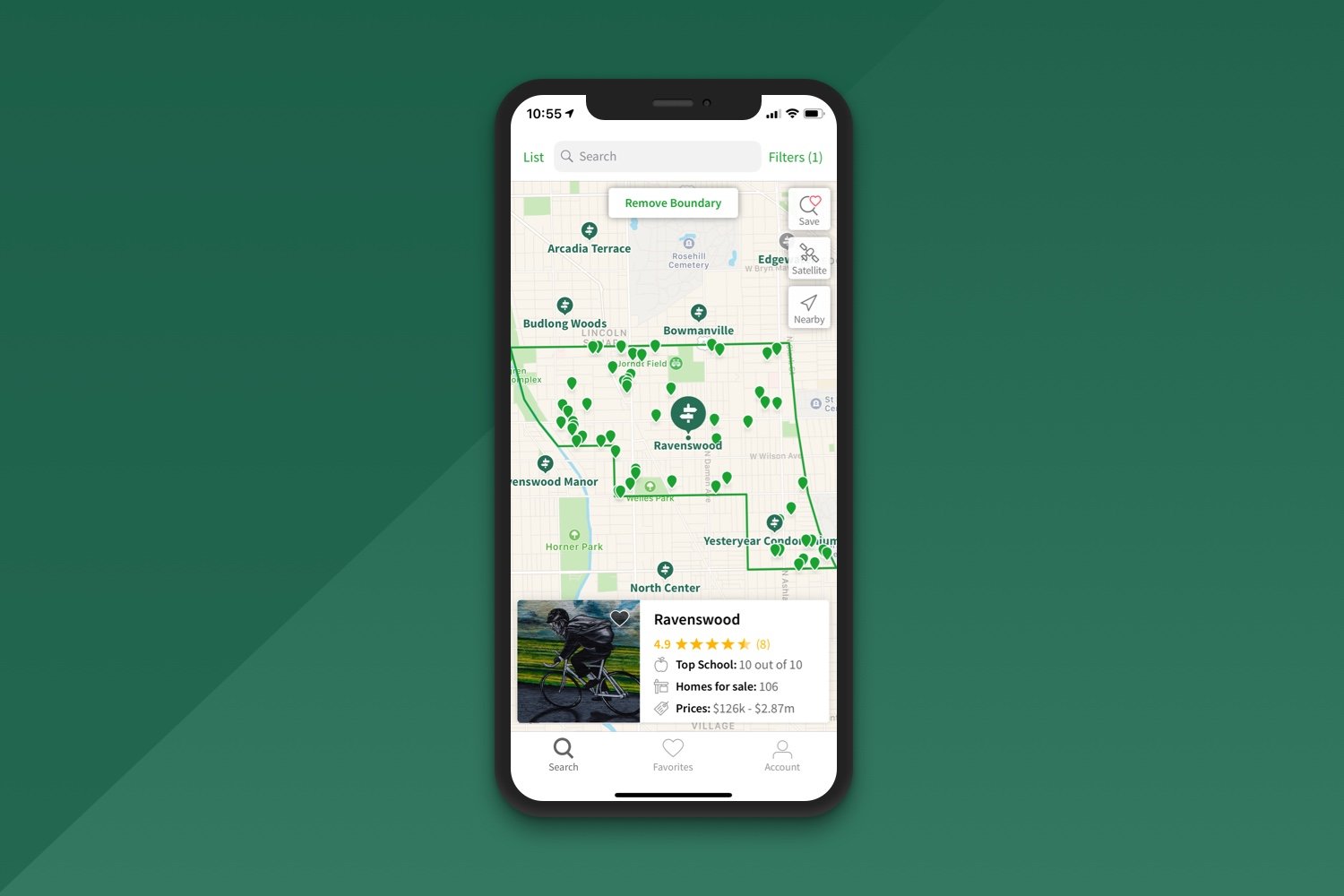 While you're looking for a home, you want a map that's clean, simple, and easy-to-use, so we built a seamless platform that lets you lose yourself in the home search process.

With the app you can:
Search by using your current location setting, neighborhood, zip code, or city.
Navigate through hundreds of thousands of neighborhoods and homes for sale on our interactive map.
Explore individual listings or neighborhood boundaries by clicking on their respective pins on the map.
Click a neighborhood pin to view homes for sale within that neighborhood or remove the selected boundary to view all homes for sale in the area.
Use the swipe view to easily find homes for sale while also looking at where they are located on the map.
Detailed Neighborhood Profiles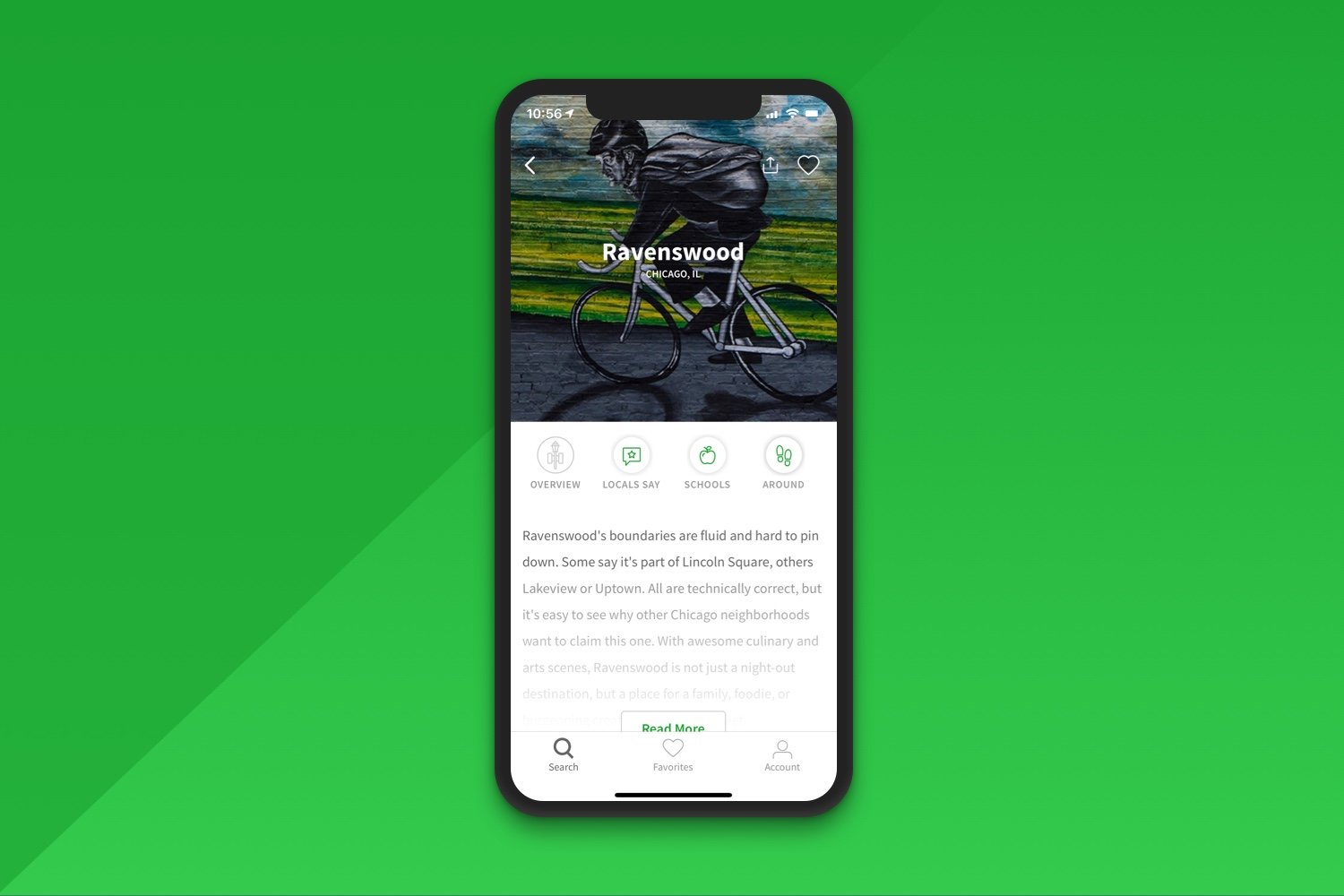 "The neighborhood is bigger than a home—literally and figuratively," explains Ness. In addition to displaying listing pins, the app map displays large clickable neighborhood pins, which display the area's boundary within the city and contains all of the information you need to envision your future life in that neighborhood.

With the app you can:
Search by neighborhood to identify homes for sale in your target locations.
Browse original photos and read neighborhood descriptions written by local residents.
View neighborhood boundary lines, top school information and ratings from GreatSchools, area market trends, and homes for sale.
Read resident reviews on neighborhood profiles for a local's perspective on an area.
Explore hundreds of thousands of neighborhoods across the country, all in one place.
Up-to-Date MLS Listings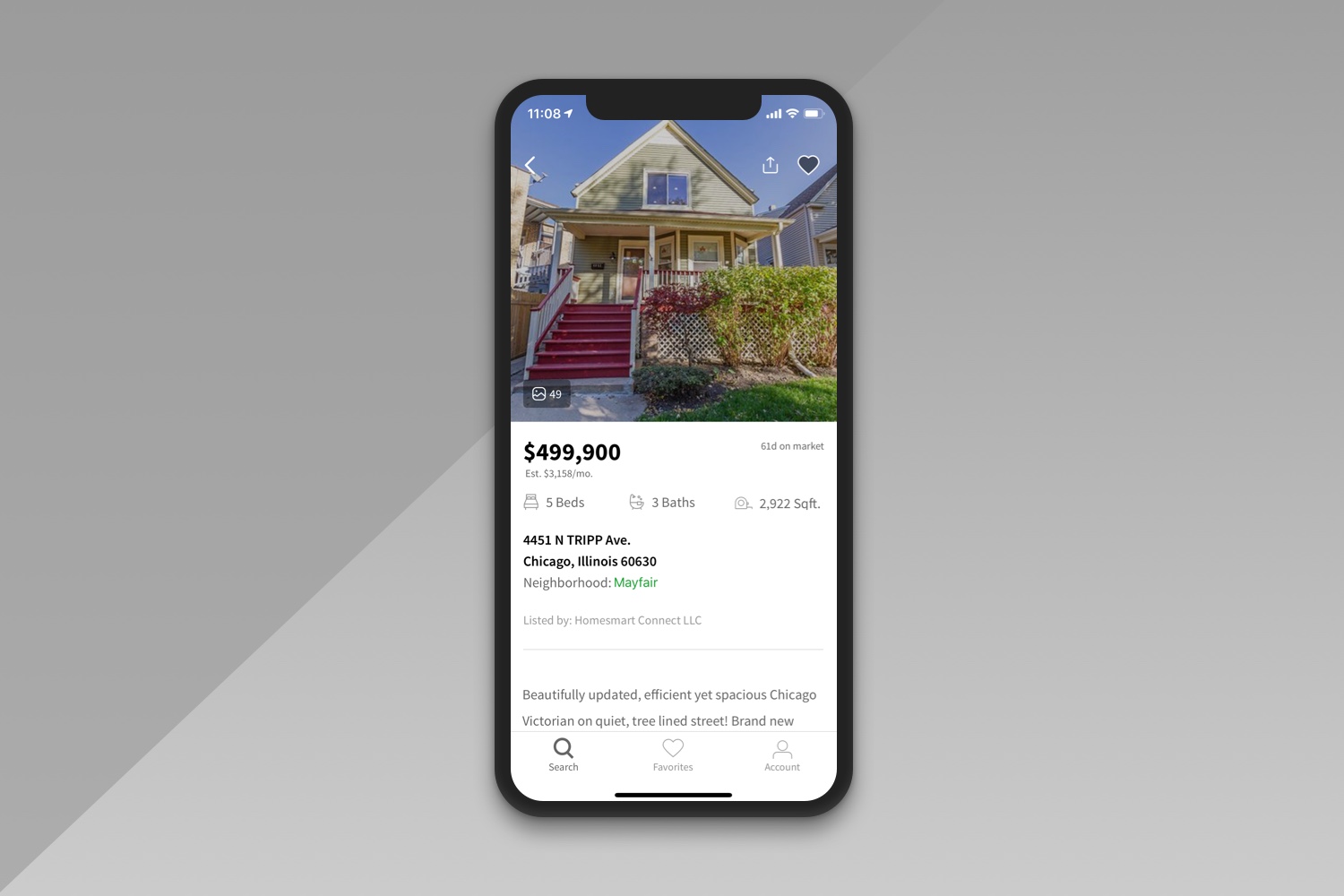 Did you know that neighborhoods.com provides the most up-to-date listing information available? Our iOS app is no different. We know that finding the perfect home in the right neighborhood is a big undertaking, and we want to make sure you have timely and reliable information at your fingertips.

With the app you can:
Browse the most up-to-date MLS listing information available in the real estate market.
Quickly filter search results by price range, desired bedrooms and bathrooms, square footage, home type, year built, or lot size.
View property details, neighborhood information, reviews of schools in the area, and market trends.
Use our streamlined monthly cost calculator to estimate your payment options.
Create an account to save your favorite neighborhoods and homes.
Sign up for push notifications or email alerts to be notified of price or status changes to your favorited listings or new homes for sale in your favorite neighborhoods.
Share your favorite neighborhoods and homes for sale via text and email.
With the touch of a button, contact a licensed real estate agent who's a local expert in the area. You can schedule a time to view a home or request more information.
Now Available
Download the latest version of our iOS app in the Apple store and let us help you find your perfect neighborhood and home.


Please note: our app is currently only available for iOS users.