Know the Password to These Underground Bars and Speakeasies Around Austin
Know the Password to These Underground Bars and Speakeasies Around Austin
A major drinking destination like Austin is bound to have its share of "hidden" bars that require a little extra work to visit. These pseudo-speakeasies feature craft cocktails, sexy environs, and an appealing level of secrecy. If you want to feel in-the-know while enjoying an expertly-mixed beverage in Austin, check out these four "secret" drinking holes.
In a region of Downtown Austin once filled with industrial warehouses, you'll find a storefront marked by a cheeky sign reading "Floppy Disk Repair Co." No, you haven't time-traveled back to 1995… you've just found the low-key entrance to Red Headed Stepchild, a quirky cocktail lounge that can only be accessed via passcode.
There's a number lock next to the door, and you'll be admitted after punching in the correct numerals. Because the code changes on a weekly basis, you'll need to rely on word-of-mouth and/or advanced social-media detective work — but sometimes, if you visit the next-door bar (Handlebar), order a drink, and request the passcode from the bartenders, they'll hook you up.
Once inside Red Headed Stepchild, you'll want to claim a swing seat across from the bar and order one of their eclectic drinks, like the Basic Bitch (vodka, blueberry syrup, habanero tincture, and ginger beer) or the Trix Are Not For Your Kids (light rum, Trix-infused milk, and Trix garnish).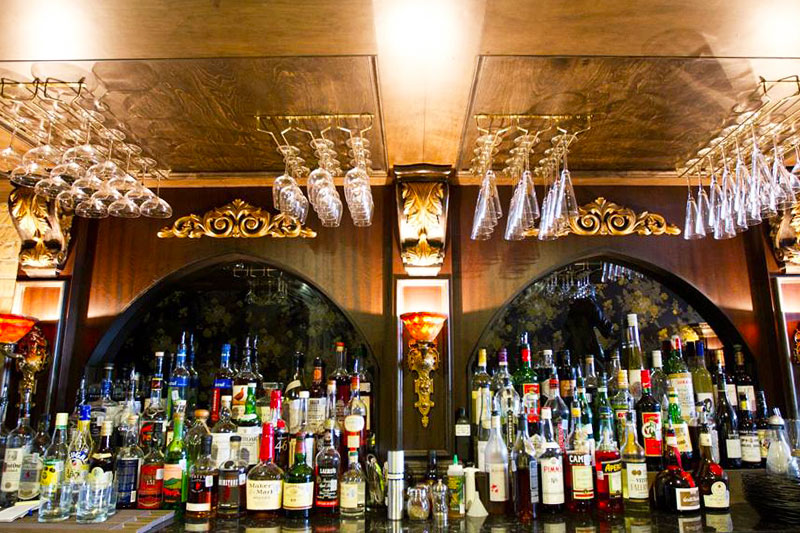 Another hidden lounge in Downtown Austin, Midnight Cowboy occupies a building that once housed a brothel, lending it a definite outlaw vibe. This sultry drinking den features tufted leather banquettes, antique mirrors, exposed brick, and vintage-inspired wallpaper.
As far as libations go, Midnight Cowboy specializes in creative takes on classics, like The Paradox, a Negroni variation made with Campari, scotch, grapefruit bitters, and a floater of framboise lambic beer.
Reservations are strongly recommended, although walk-in parties can occasionally luck out. To access the lounge, ring the front-door buzzer labeled "Harry Craddock," and a host will descend to guide you to your table.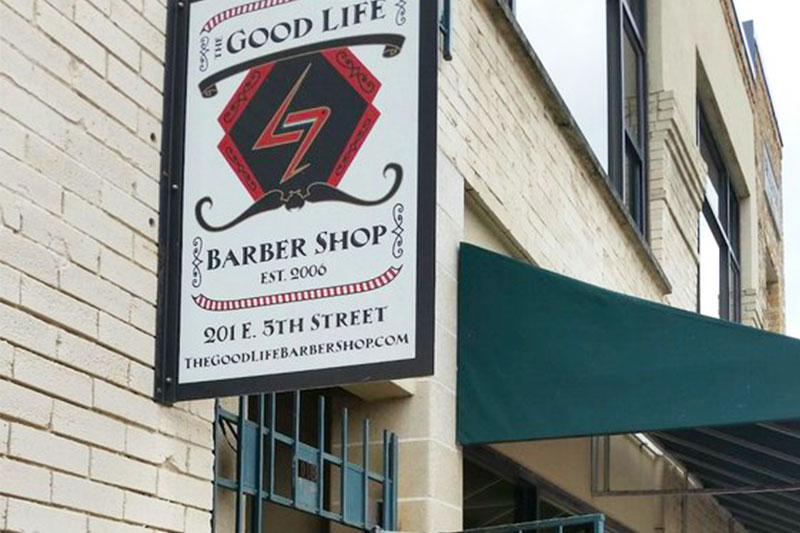 A cozy bar hidden beside The Good Life Barber in Downtown Austin, The Good Life Bar Bar accomplishes that rarest of goals: being a "secret" drinking hole without even a whiff of too-cool-for-school snobbery. The Good Life Bar Bar calls itself a "neighborhood speakeasy," capturing its inclusive spirit.
To get in, you'll just head down the alley next to The Good Life Barber, walk down a flight of stairs, and pass through an unmarked black door leading into the bar.
The Good Life Bar serves Texan beers and wines, and if you'd prefer a cocktail, they have a generous BYOB policy. For $10 per person, they'll let you imbibe whichever spirit you'd like to bring, and if you need replenishment, there's a liquor store upstairs (All American Liquors offering a discount to The Good Life Bar Bar patrons).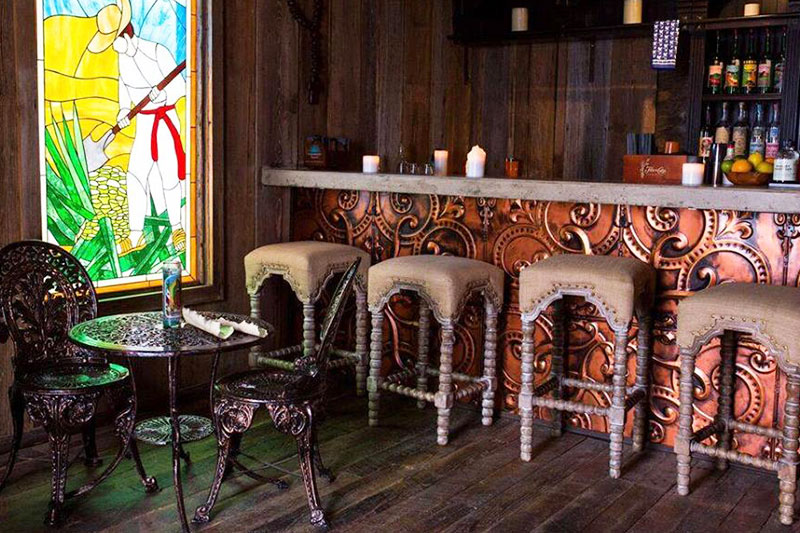 If you want your speakeasy experience with a side of chips and salsa, be sure to visit Techo Mezcaleria, a low-key roof lounge atop Mi Madre's Restaurant in East Austin.
While no password or secret code is required to enter Techo, the entrance isn't obvious to those who don't know where to look. To get there, enter through The Schoolhouse Pub (right next door to Mi Madre's) and seek out the staircase between the two buildings. That'll lead you straight up to Techo, where you'll find a small and airy bar area with wrought-iron tables and chairs, vines and greenery creeping up the fences, and some of the best mezcal cocktails in the city.
Tequila's smokier cousin dominates Techo's cocktail list, resulting in delicious and creative libations like mezcal margaritas, The Verdito (mezcal, absinthe, basil, serrano pepper, lemon juice, and agave), and The Hierba (bourbon, mezcal, Fernet, lime, maguey sap, and pickled grape).
Techo allows guests to bring grub from Mi Madre's up to the roof with them, so be sure to stop off for some tacos and chips beforehand.