Entire Apartment Building, Complete With Rooftop Train Car, For Sale in Logan Square, Chicago
Entire Apartment Building, Complete With Rooftop Train Car, For Sale in Logan Square, Chicago
Looking to buy an apartment? How about an entire apartment complex?
The developers behind the "L," a luxury development in Logan Square, have decided to put the entire project on the market, BisNow reports. Property Markets Group's rental complex on Milwaukee and Talman avenues, which is six stories tall and contains a mix of one-, two-, and three-bedrooms, is 93 percent leased. It's unclear at this point why the group decided to sell, but BisNow thinks the group might have wanted to "cash out in a blistering hot multifamily climate."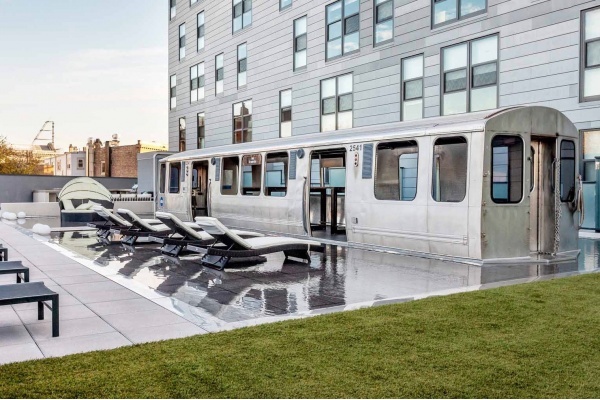 Like many luxury rental developments, the L boasts swanky finishes, sophisticated technology in units, and the all-important rooftop amenity deck. However, this rooftop deck comes with—as you may have guessed from the building's name, but likely didn't—an old CTA L train car. That deck, complete with the train, is pictured in KIG's listing for the property, so we're assuming it comes with the sale.
Source:
Bidders Sought for Logan Square "L" Apartments [BisNow Chicago]