LA Lighting Bat-Signal Thursday Night in Honor of Adam West
LA Lighting Bat-Signal Thursday Night in Honor of Adam West
All due respect to Michael Keaton, Christian Bale, and Ben Affleck, but for many fans of Batman, no one inhabited the role of the Caped Crusader quite like Adam West.
Long before he became The Dark Knight, West's Batman was a campy icon on the eponymous ABC show that ran from 1966 to 1968. While the show is remembered for being a silly romp full of intentional humor and easily-digestible morality, West toed the line between being in on the joke and playing things straight. As the character has gone into increasingly darker and more serious directions in recent years, the popularity of West's portrayal saw a renaissance of appreciation in recent years. In turn, the actor's career flourished in a series of voice roles in "Family Guy," "The Fairly OddParents," and multiple appearances as Batman in animated TV shows and films.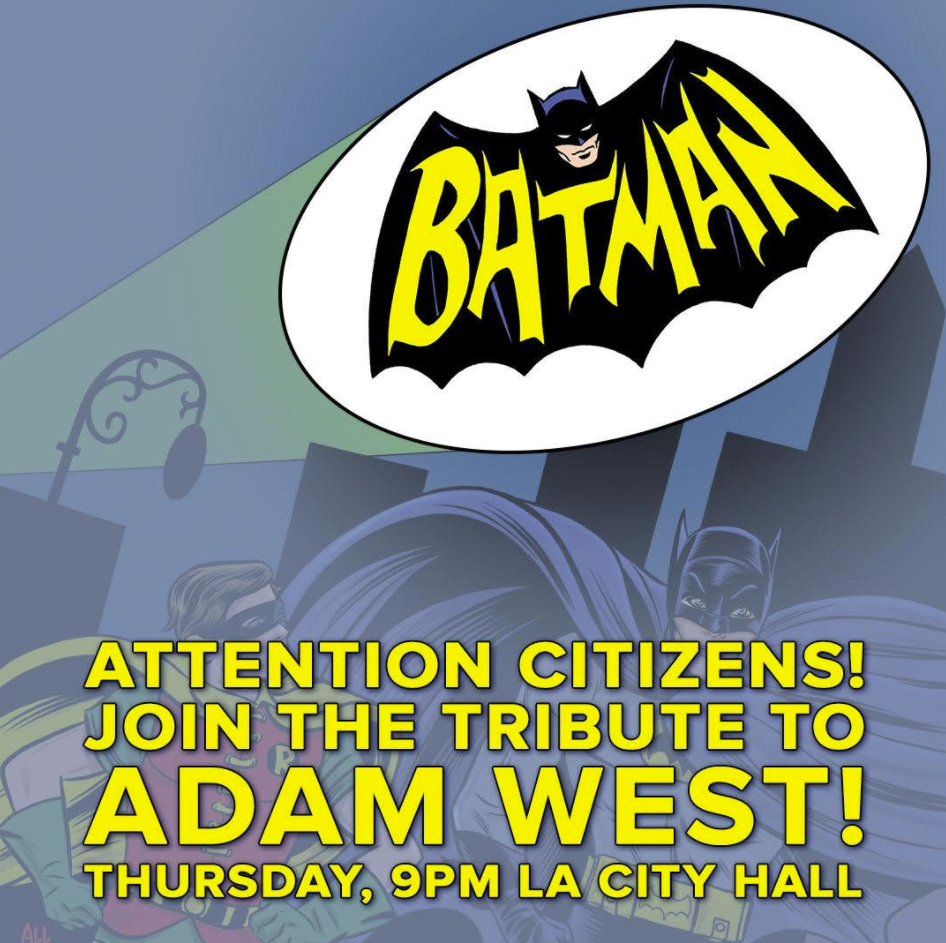 DC & the @MayorOfLA celebrate the #BrightKnight with an #AdamWestTribute in Los Angeles tomorrow night: https://t.co/kNUJN0SAeY

— DC (@DCComics) June 14, 2017
West passed away last weekend at the age of 88, and the city of Los Angeles wants to pay tribute to the man who represented Batman here for so long. The city will light the iconic Bat-Signal against City Hall at 200 N. Spring St. in Downtown LA. Just as the police chief and mayor of Gotham might do so in the stories, Mayor Eric Garcetti and L.A. Police Department Chief Charlie Beck will be the ones doing the honors.
The public is invited to join them in honoring West at the event, which will begin at 9 p.m. tonight. Fans are encouraged to dress up as their favorite characters from the Batman universe. Special guests related to the show and character are also expected to attend.