Dallas-Ft. Worth Neighborhood News
Landmark Statler Hotel Reopens in Downtown Dallas After $230M Redo
Since Conrad Hilton opened the luxurious Statler Hilton in 1956, the grand midcentury hotel in Downtown Dallas has gone full-circle. During its heyday, it hosted presidents and movie stars. In the worst of times, it stood dark and vacant for 16 years, faced the threat of demolition, and ultimately wound up on Dallas' endangered landmarks list.
According to the Dallas Morning News, the Statler Hotel is back in business after undergoing a massive three-year $230 million renovation, which is Downtown Dallas' largest redevelopment project in history.
This time around, the 19-story boutique hotel is part of the Curio Collection by Hilton. In addition to 219 upscale residences on the upper levels, the Statler contains 159 luxury hotel rooms, five restaurants and bars led by chef Graham Dodds, and 33,000 square feet of flexible meeting and event space, including the 13,154 square-foot Grand Ballroom.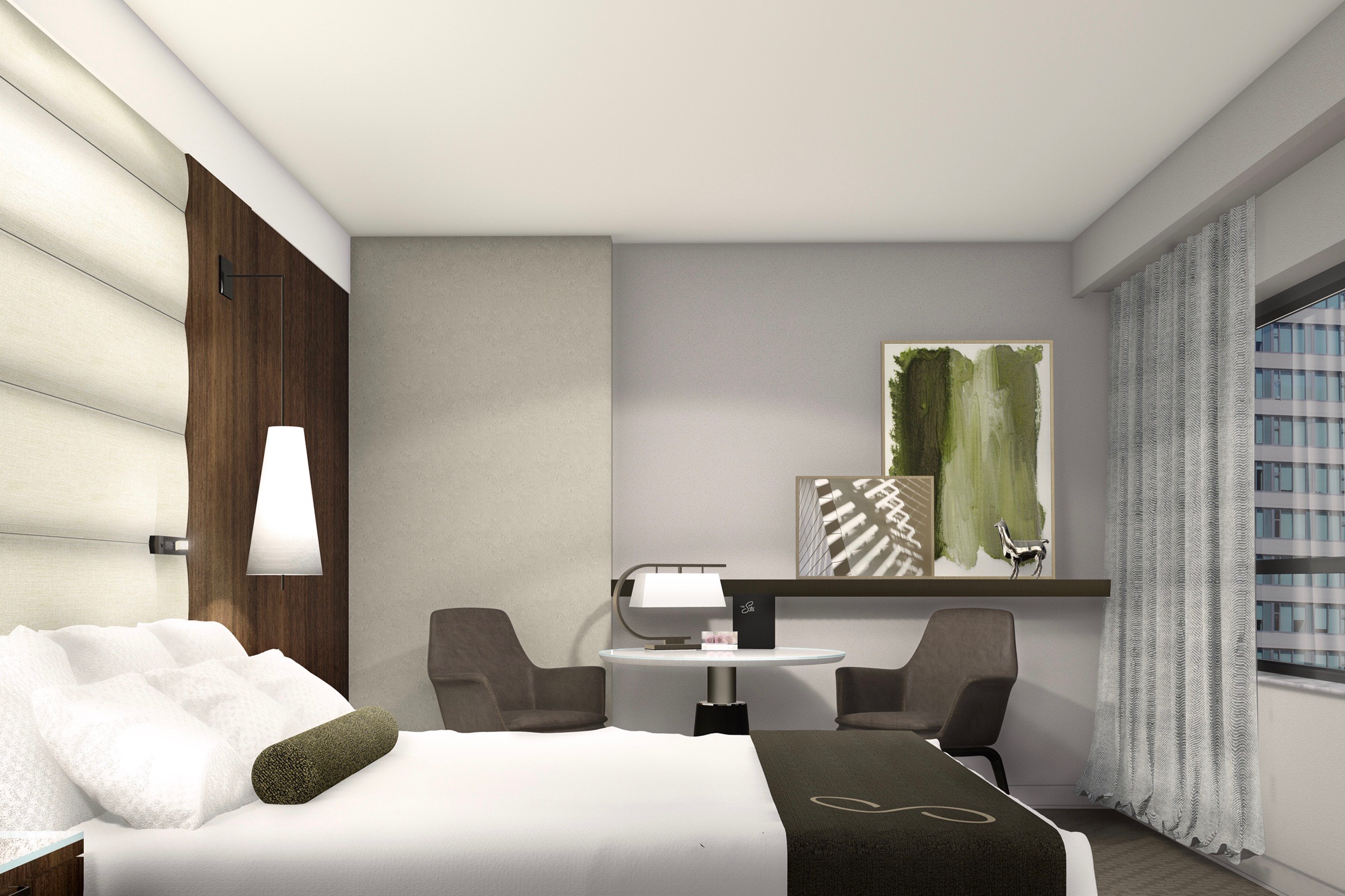 Despite the Statler's signature retro architecture, the interior is a fusion of modern luxury, advanced technology, and a splash of 1950s nostalgia.
In 2014, Centurion American Development Group purchased the Statler and launched the redevelopment project with its first funding — nearly $50 million in financial incentives from the City of Dallas.
"We had many skilled developers look at this project and say 'no way,'" Dallas City Council member Philip Kingston told the News. "This is a project that had to be done. If we had torn down the Statler, it would have been an architectural and historic loss to the city of Dallas."