LA's Iconic Angels Flight Railway Reopening This Year
LA's Iconic Angels Flight Railway Reopening This Year
From 1901 to 1969, Downtown Los Angeles residents and tourists could take the Angels Flight funicular railway up and down Bunker Hill. The site was eventually redeveloped but the railway reopened in 1996 to connect Hill Street to California Plaza and Grand Central Market. This version operated on and off until 2013 when never-ending safety concerns, including the death of one passenger in 2001, forced service to be suspended indefinitely.
Good news for those wanting to see the iconic Sinai and Olivet cars ride again as the city announced Wednesday that it will reopen by Labor Day of this year.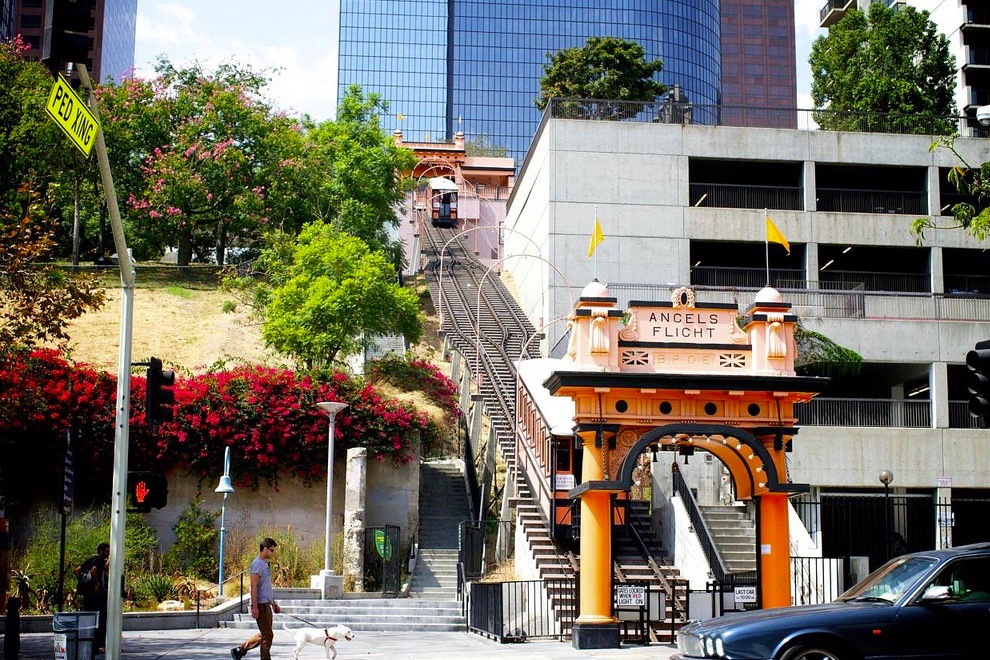 ACS Infrastructure Development and Los Angeles are partnering on the new and improved funicular service on a 30-year contract. The 298-foot railway will not only bring back a public transportation service but is also expected to be a key part of plans to redevelop an adjoining property called Angel's Landing. Like so many things in LA, a mixed-use project is presumed to find it's way to the hillside next door soon enough.