Lennar Lays Out New Community Plans at Concord Naval Weapons Station Site
Lennar Lays Out New Community Plans at Concord Naval Weapons Station Site
Established in 1942 just north of Concord, CA, Concord Naval Weapons Station began as a World War II armament storage depot and continued to do so for various wars throughout the years. As of 2008 the base began a decommissioning process that ultimately handed around 2,500 acres of land to the city of Concord. Eventually, the city and developer Lennar agreed to a plan that will take 2,300 of those acres and create a 12,200-home community. Now, Lennar is hoping to convince locals that what they've got in store will be a good thing for the city and the region.
Lennar shared their vision with a standing room-only crowd recently, the first of three workshops meant to inform the public.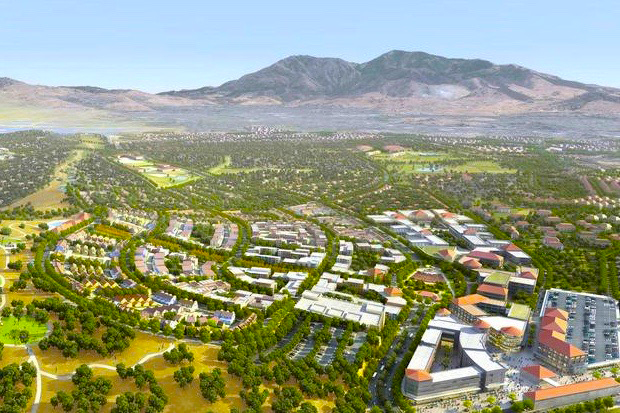 The developer showed off their plans for the 2,300-acre parcel, which include 79 acres of parks and greenways, a new K-8 school at a cost of $39 million, and two community centers costing $20 million. They will also provide $40 million in cash subsidies for the construction of affordable housing and donate land for self-help home builders such as Habitat for Humanity.
Lennar also laid out the financial benefits of the new planned community. They plan to pay out $2 million annually for 10 years to Concord as well as provide a profit-sharing plan that will net the city "more than $23 million." Along with all of the new infrastructure included in the community, they'll also handle the widening of Willow Pass Road at the bridge over Mount Diablo Creek.
Residents at the meeting made a lot of requests about what they'd like to see included in and around the community, which included everything from new fire and police stations to solar grids to community gardens. Ultimately, it'll be up to City Council to determine if Lennar's final plan is good enough to get started. With initial work expected to start in 2019, there's still a lot of time to work that out.