National Local Life
Living in Chapel Hill: What You Need To Know
Nicknamed "The Southern Part of Heaven," the city of Chapel Hill, North Carolina is known for many things, but it's most frequently associated with the reputable University of North Carolina, the school's legendary basketball program, and of course, for being the place where Hall of Famer Michael Jordan played during his college days. However, while it's largely known for being a college town, Chapel Hill has plenty of other reasons to draw in residents and keep them permanently.
If you're thinking of moving to the area, here's what you need to know.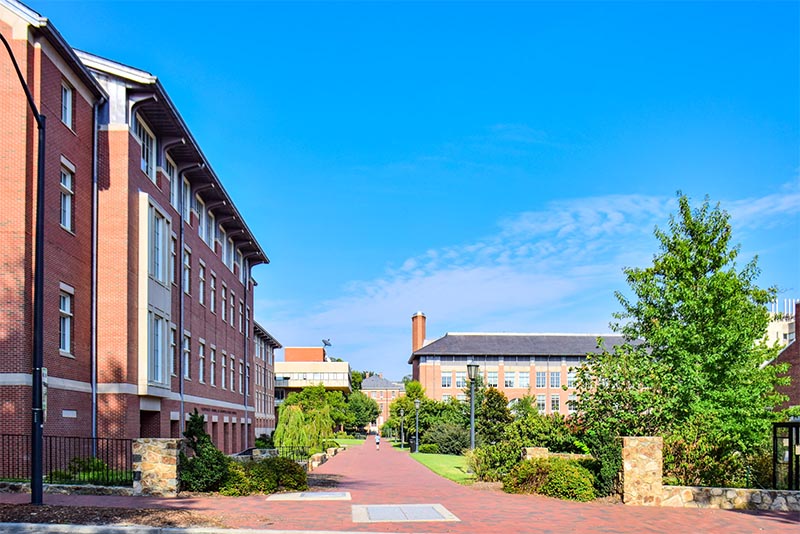 Location
Chapel Hill is situated right in the heart of the Tar Heel State in what's known as the Piedmont Region. It's also part of North Carolina's renowned Research Triangle, which includes the three cities of Chapel Hill, Durham, and Raleigh, plus the areas in between.
Typically called The Triangle for short, the triad was named for its Research Triangle Park, which is the largest research park in the country. It spans a total of 7,000 acres and is home to some of the most innovative companies in the world, including tech giants like IBM and Cisco Systems, Inc. as well as biotech companies like Bayer CropScience. Research conducted by the major universities in the area, including The University of North Carolina, Duke University, and North Carolina State University, also contributes to the Triangle's origins and reputation.
Where to Live
While Chapel Hill may be considered a college town, it's also a quintessential Southern town that's full of charm and hospitality. There are several neighborhoods to consider that all offer their own distinct characteristics.
The Preserve at Jordan Lake is one of the most sought-after neighborhoods in the city. It features a 14,000-acre boating lake, an 18-hole golf course, and is set against a tranquil backdrop of rolling hills and hardwood forest. According to neighborhoods.com, the median home price in this community is in the low $600s.
Meadowmont is another desirable neighborhood with a mixture of high-end single-family and attached homes. The median home price is in the mid $700s.
The scenic, tree-lined Southern Village offers potential residents both affordable options as well as high-end real estate, with price points varying between the high $100s to over $1 million. Though it's one of the area's newer neighborhoods, it's a favorite among homeowners for many reasons, including its walkability, weekly farmers market, and the Lumina Theater.
Only a little over a mile away from downtown Chapel Hill, the nearby town of Carrboro is a popular alternative to living in the city. Carrboro's Winmore neighborhood offers affordable midsize homes with current prices ranging from the low $300s to the mid $600s.
Getting Around
Most neighborhoods in both Chapel Hill and Carrboro are both pedestrian-friendly and extremely easy to navigate by car. You'll also find bike lanes along most roads. Public transportation is available through the Chapel Hill Transit (CHT), which has fixed-bus stops that connect Chapel Hill, Carrboro, and UNC. There's no fee to ride a CHT bus.
Where to Eat and Drink
Like most vibrant cities in the South, Chapel Hill has its fair share of delicious, local eateries where you'll find everything from classic Southern favorites at Crook's Corner to Asian fusion at the award-winning Lantern.
Downtown's Franklin Street is a go-to if you want to truly savor Chapel Hill's restaurant and bar scene. There, you'll find places like the Carolina Coffee Shop, which has been serving diners for almost a century. Open seven days a week, it serves up breakfast, lunch, and dinner, but it's especially known for its weekend brunch.
Top of the Hill Restaurant and Brewery is another staple where you can always expect great food, drinks, and a lively crowd—especially on UNC game days, which are considered almost sacred to any Tar Heel fan. For a unique drinking experience, stop by The Crunkleton known for its expansive list of rare liquors and Pre-Prohibition style cocktails.
Things to Do
Most of the year college sporting events steal the spotlight in Chapel Hill, but if sports really aren't your thing, there are plenty of other options to choose from when it comes to cultural amenities and entertainment.
Take a stroll down Franklin Street or head over to the Southern Village neighborhood for a little shopping—both destinations are teeming with unique shops and businesses worth checking out.
Visit the Ackland Art Museum and discover an extensive collection of more than 19,000 works of art from around the world, ranging from ancient Egyptian amulets to 20th-century portraits. Admission is free.
The Morehead Planetarium and Science Museum lets visitors fully immerse themselves into the captivating world of science and space exploration through hands-on activities, exhibits, and planetarium shows.
With several performing arts venues in the area, including Memorial Hall, Moeser Auditorium in Hill Hall, and the Historic Playmakers Theatre, there always seems to be an exciting performance to enjoy, whether you like the opera, symphony, or musical productions.
Catch a show at the Local 506, a downtown music venue with a calendar that's consistently jam-packed with live performances by local bands and up-and-coming touring artists.