Living in Detroit: What You Need to Know
Living in Detroit: What You Need to Know
In 2003, when Sufjan Stevens released the song "Oh Detroit, Lift Up Your Weary Head! (Rebuild! Restore! Reconsider!)," Detroit was mired in the early stages of a recession and had spent that last few decades coping with deindustrialization. While much of the surrounding area was still thriving, Detroit, once one of the largest cities in the U.S., had been left behind.
Fortunately, the last decade of Detroit has been a different story. Those living in Detroit have rebuilt, restored, and reconsidered the city's urban core. This is thanks to community activists, local artists, top-rated chefs, and others helping to rejuvenate the city's cultural and economic core.
From where to live, what to eat, and how to get around, here's everything you need to know about living in Detroit.
An Emerging Real Estate Market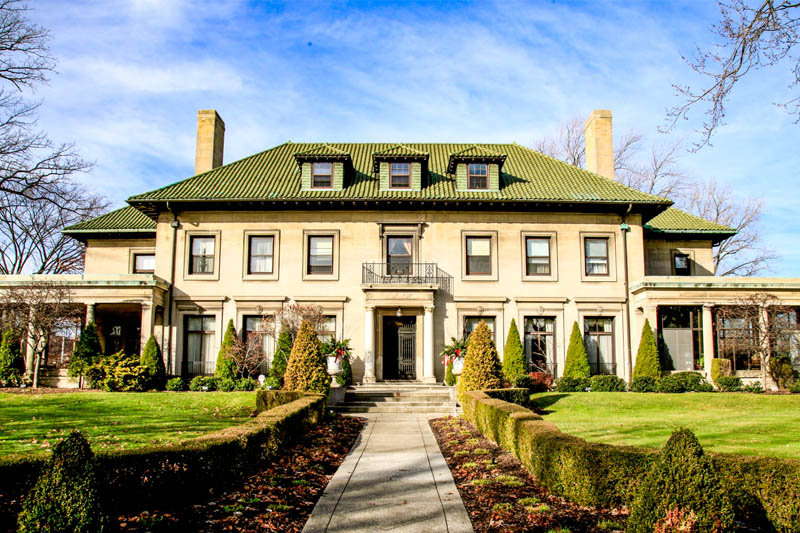 Detroit's emerging popularity means home costs have jumped and the market is now more competitive, but there are still bargains to be had, particularly in neighborhoods away from the core of Corktown and Midtown.
The city estimates that home values increased by 20 percent in 2019, the largest jump since 1997. Despite that potential increase, Detroit remains one of the most affordable cities in the country, with the current median home value at around $40,000 as of 2019. That marks a significant increase from earlier in the 2010s. Detroit's buying market can be competitive, increasingly more so every year, although it's still not the same that's found in bigger cities.
That said, much like any U.S. city, the price of living in Detroit depends on the neighborhood. Homes on the West and East Sides will come at a significantly lower cost and the process will be less competitive than closer to Downtown. There are also plenty of opportunities to purchase lots and build your own home in neighborhoods away from Downtown.
Many newer residents in the city choose to live in neighborhoods like Downtown, Midtown, Corktown, and New Center. These neighborhoods have seen most of the revitalization over the years and are home to most of the city's award-winning restaurants, bars, and cultural centers. Homes in this area are priced significantly higher than other parts of the city and the buying market is more comparable to other cities in the U.S.
A Historic, Yet Growing City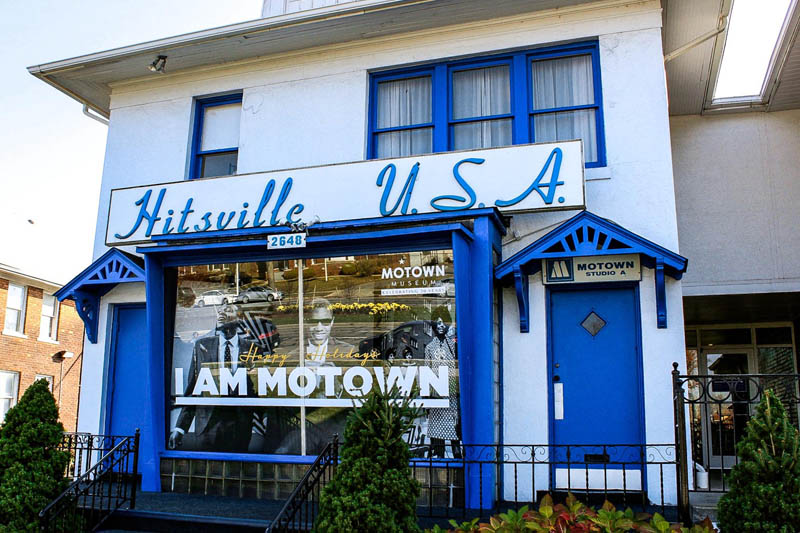 Living in Detroit means living near history. One of the largest cities in the U.S. by population into the 1950s, the city emerged as an industry titan at the turn of the century and didn't let up. One lasting impact of having three of the largest automotive companies is historic homes and commercial architecture.
There are several historic home districts in the city, but perhaps the most famous is Boston-Edison, which is home to a handful of early-20th century mansions built for industry executives, including Henry Ford. There are over 900 homes in the neighborhood, most of them originating from 1905 to 1925 and boasting styles like Vernacular, English Tudor Revival, Italian Renaissance, and more. Boston-Edison doesn't have a monopoly on historic homes though, other scenic neighborhoods include Indian Village, Arden Park-East Boston, and East Ferry.
Beyond homes, Detroit's history is still visible today through several cultural touchstones, one of the biggest being music. The most notable genre born here is Motown. Motown Records was home to artists like Smokey Robinson, Marvin Gaye, Diana Ross, Stevie Wonder, and more. The Motown Museum remains one of the city's most popular museums, and it recently announced a $50 million expansion project to truly give the subject the space it deserves.
Detroit owes much of its musical notoriety to the Great Migration, which gave the city a piece of blues, jazz, gospel, soul, and R&B history. Rock and roll has also long had a presence in Detroit, while Detroit techno is another claim to musical fame.
Famous musicians from Detroit include Aretha Franklin, Bob Seger, The Supremes, Anita Baker, and Jack White, whose Third Man Records operates a pressing factory and record store in Midtown.
Food for Everyone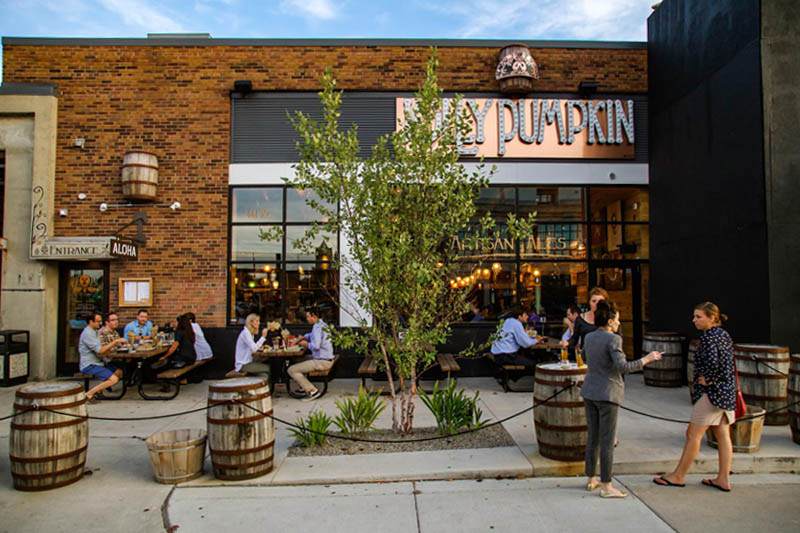 One of the most recognizable aspects of Detroit's 2010s boom is the dining scene. Award-winning restaurants popped up seemingly every month. Big-name chefs, including Michelin star-winning Thomas Lents, moved to the city to open up restaurants, and soon residents became spoiled for choice.
Some of the most notable include Flowers of Vietnam, which started as a pop-up and has now become a popular neighborhood spot serving local favorites with East Asian influences. Other newer restaurants include Norma G's, Marrow, Grey Ghost Detroit, and Ima. There's also Slows, a Corktown barbecue restaurant largely credited as the early example of the city's restaurant boom.
Not everything is new, though. The tradition of the Detroit coney dog lives on at the dueling Lafayette Coney Island and American Coney Island—next-door neighbors that enjoy a friendly rivalry. Southwest Detroit, also known as Mexicantown, features some of Detroit's best restaurants that have served authentic Mexican cuisine for decades.
Food isn't the only thing that came with Detroit's restaurant boom. Breweries and distilleries have also popped up. Michigan has long been a pioneer of craft beer. While some of the state's biggest breweries opened up taprooms, like Jolly Pumpkin in the city, many Detroit-based breweries have opened recently. Batch Brewing Company is a local favorite while Atwater Brewing, Eastern Market Brewing Co., and Granite City Food and Brewery also call Detroit home. Two James Spirits, located in Corktown, has become a nationally recognized distillery since it opened.
Sports and Entertainment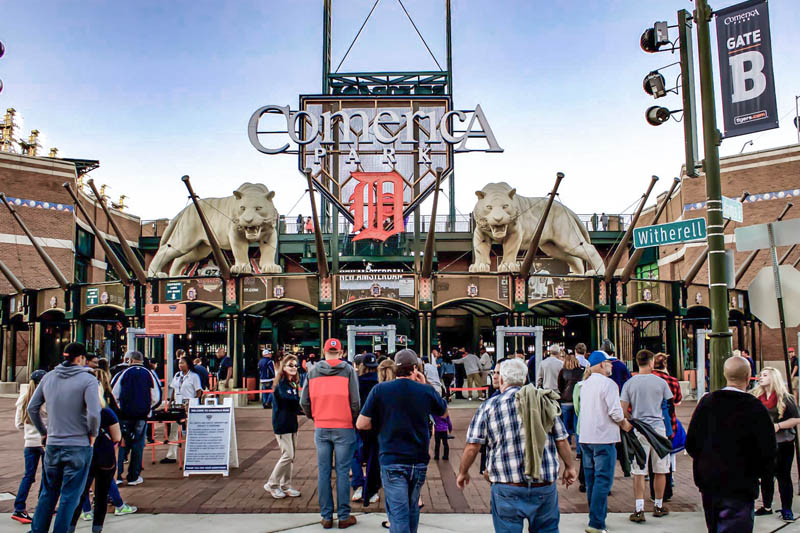 Detroit is Michigan's cultural and entertainment capital with four major sports teams, concert halls, museums, and more.
Part of Downtown's resurgence is credited to three new stadiums built within walking distance. Starting in 2000, baseball's Detroit Tigers moved from their historic Corktown stadium to the expansive Comerica Park in Downtown. The NFL's Lions followed shortly after in 2002, moving from suburban Pontiac to Ford Field, located directly across the street from Comerica Park.
Finally, in 2017, Little Caesars Arena opened a short walk away from the Tigers and Lions. Originally built as a new home for NHL's Red Wings, the NBA's Pistons joined shortly before the arena opened. The Red Wings moved from the city's riverfront while the Pistons moved from suburban Auburn Hills, meaning all four major teams are now located in Downtown Detroit.
Detroit is also home to several music festivals, including Movement, which celebrates the city's techno and house music scene. Unsurprisingly, Detroit hosts the North American International Auto Show, one of the world's premier automobile expos. Eastern Market is the city's largest farmers market, which has evolved into an event more than just a market.
Besides the Motown Museum, the Detroit Institute of Art is home to world-renowned pieces of art, most notably Diego Rivera's Detroit Industry Murals.
Getting Around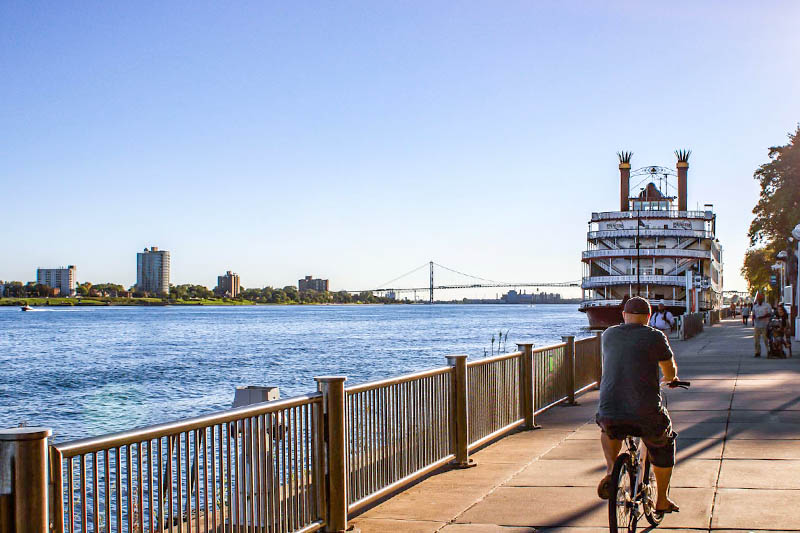 Being home to three of the largest automobile companies in the world, it's no surprise that the primary mode of transportation in Detroit is by car.
However, there's some public transportation in the city. The Detroit bus system is extensive and covers most of the city. The People Mover and QLINE are both transit systems initially envisioned to be Detroit's lines on a larger system connecting the suburbs with the city, but after pushback and budget cuts, both were scaled back to just the city.
The People Mover is an elevated, driverless people mover with one line and 13 stops throughout Downtown. It began operation in 1987. The QLINE is a streetcar system that opened in 2017. It operates 20 stops up and down Woodward Avenue. Besides those options, Detroit also has a bike-sharing program, MoGo, and a scooter sharing program, Spin.
Ultimately, living in Detroit means owning or having access to a car. Traveling to work, running errands, heading to the suburbs, or visiting other cities will largely require cars. Fortunately, Detroit has an extensive Interstate system that makes it easy to get in and out of town.