Los Angeles' Most Bitcoin-Friendly Neighborhoods
Depending on who you believe, bitcoin just might be the next evolution of money. The cryptocurrency has been hogging headlines in recent months as its futures stock remains pretty volatile. As recently as late December, it lost nearly 30 percent of its value in a single day.
Just as this drop in value hasn't scared off some of bitcoin's biggest investors, it's also not creating doubt amongst Los Angeles business owners either. Just a cursory glance at Yelp shows users clamoring for more restaurants and retailers to allow for bitcoin payments. And with a growing number of bitcoin ATMs in the region, LA is likely to embrace the cryptocurrency even more in the coming years.
But what motivates business owners to jump in? The Washington Post recently spoke with one Utica, N.Y. restaurant owner who explained that his motivation came from reducing fees typically associated with banks and credit card transactions. Although the windfall for a given transaction can fluctuate significantly, converting to cash right away has at least provided some consistency, versus waiting for the potential futures upswing down the road.
Other business owners are motivated by promotional opportunities. Consumers are calling for bitcoin, to varying degrees, and investors also seem intrigued — or at least Chanticleer Brands is getting that sense. The restaurant group is using cryptocurrency as a rewards program for its various burger-themed restaurants and select Hooters locations as well. In response to the news, Chanticleer's stock lept by 50 percent. None of those Hooters — or Chanticleer's other franchises—are located in Los Angeles, however.
So where can you find these elusive LA cryptocurrency-friendly enclaves? Here is a quick rundown of the most bitcoin-friendly neighborhoods: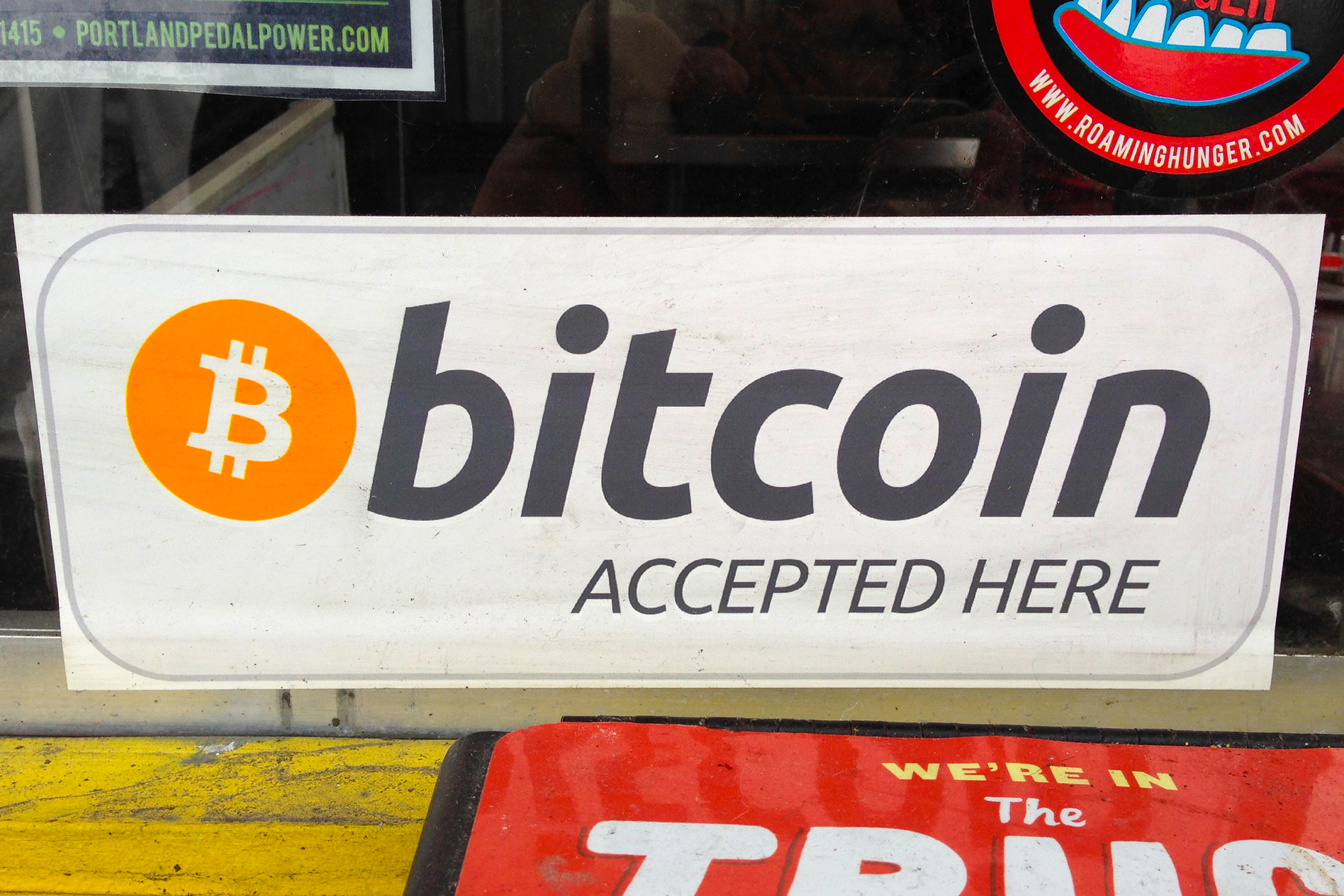 Downtown LA
Just a block from Pershing Square in Downtown LA is Mission Market, which has a bitcoin ATM and also allows you to pay with the cryptocurrency. But that's far from your only option. In the Little Tokyo area is Izaya Fu-ga, and Shojin Downtown, both of which serve Japanese fare and accepts cryptocurrency. Spring Street Smokehouse allows bitcoin payments as well.
Hollywood
The greater Hollywood area has the Bitcoin Spot, a central location for many cryptocurrency transactions. But beyond that retail location in North Hollywood, Boo's Philly Cheesesteaks in East Hollywood, Sabor Y Cultura, and Meltdown Comics & Collectibles are all bitcoin-friendly, making for a nice, digital day out to grab a coffee, some comics, and a delicious sandwich.
Silicon Beach
While Silicon Beach is a growing hub for bitcoin users, it was actually one of LA's earliest adopters. Venice had one of the area's first bitcoin ATMs back in 2014, and Locali Healthy Convenience store also accepts the cryptocurrency. You can even get dental work done via bitcoin at Playa Vista Dental. Shops along bustling Abbot Kinney Boulevard also have several places where bitcoin payments are accepted.