Los Angeles Suburb Spotlight: Seal Beach, CA
Los Angeles Suburb Spotlight: Seal Beach, CA
When traveling south along the Pacific Ocean from Los Angeles, the Long Beach / Seal Beach border is also the demarcation line between Los Angeles County and Orange County. The areas may not seem to have enormous differences from one another on appearance alone. Yet, Seal Beach still carves out its own character apart from its larger neighbor to the northwest.
To the northeast and nearly all points inland, Seal Beach is largely residential, with pockets of small shopping plazas mixed in. Also, in that portion of town is Boeing, the suburb's largest employer.
Next to the water, southwest of Pacific Coast Highway, is South Beach's active downtown area. Below, we break down the full list of attractions, shops, restaurants, and bars right along the ocean.
Attractions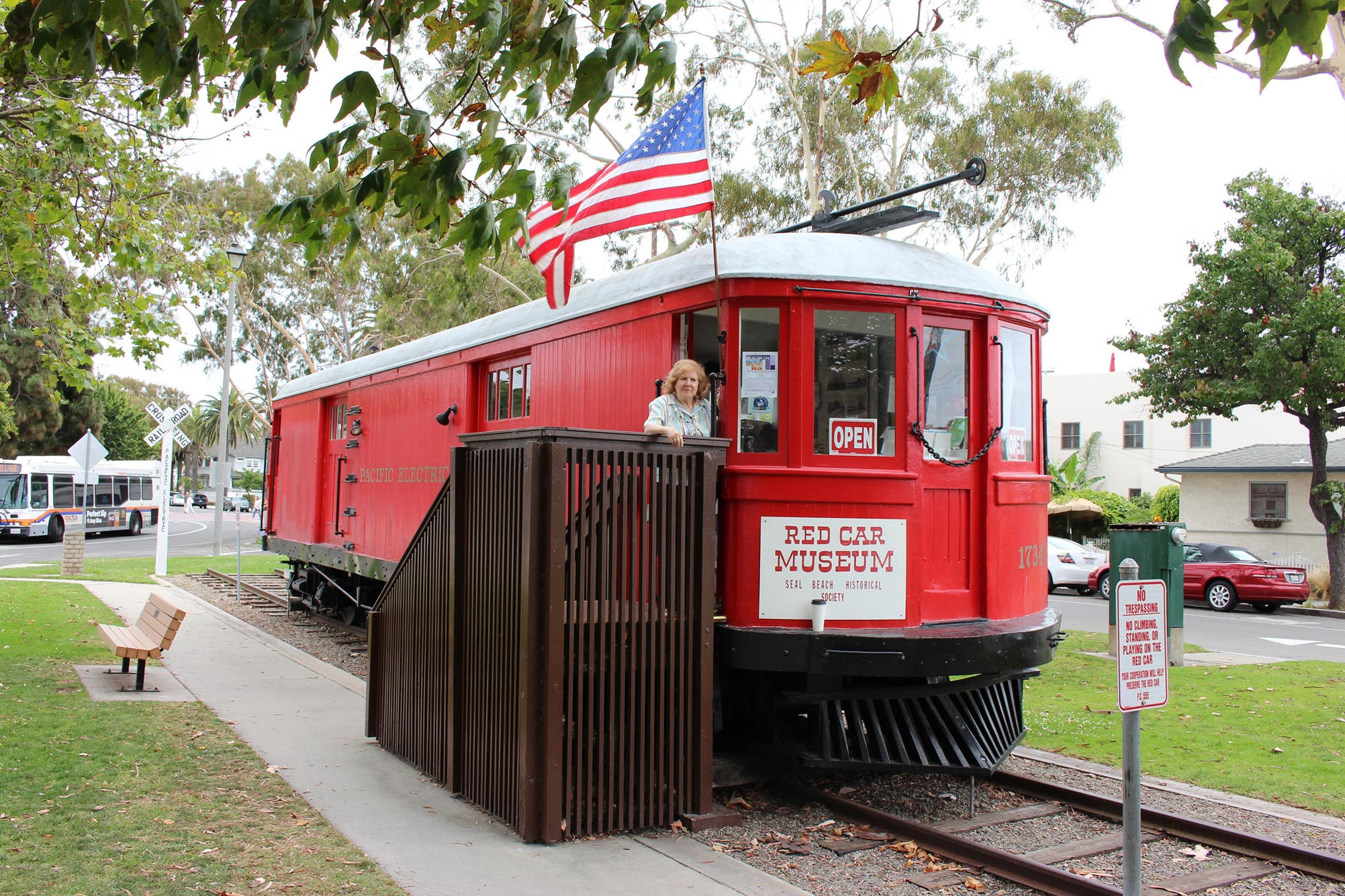 The most obvious one is the beach itself, and the wooden pier (the second-longest in California) that juts out into the water beyond it. Toward the end of the Seal Beach Pier, there are excellent views of LA County to the north. While dogs are not allowed on the beach, you'll see plenty of them on leashes right before the sand.
Further up from the water is the Red Car Museum, a small (and free) refurbished train car that harkens back to LA's old rail system. It features facts about and photographs of the old Pacific Electric Railway, serving as a time capsule to what Seal Beach was like nearly a century ago.
Shops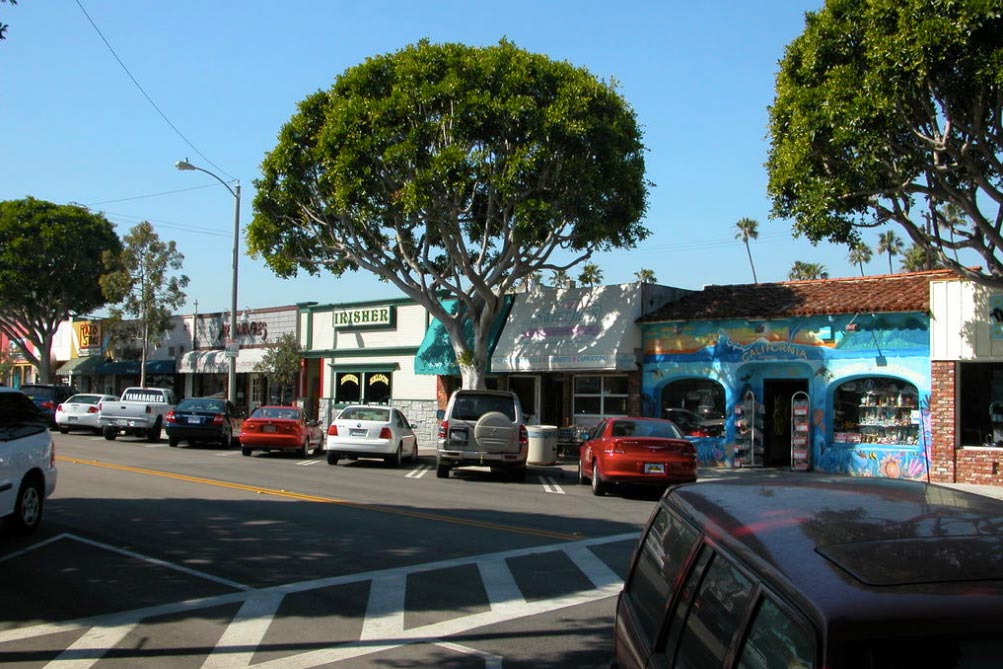 Leading up to the pier, Main Street features a good deal of different shops with varying aesthetics. There are jewelry shops like Beach City Jewelers and Main Street Jewelers, Knock Knock Toys and Gifts (an independent toy shop), and numerous men's and women's clothing stores as well. Stitch & Feather, Coast Modern, Elison Rd, and Tankfarm & Co. are among the long list of fashion-centric outlets catering to the community's beachgoers.
Food and Drink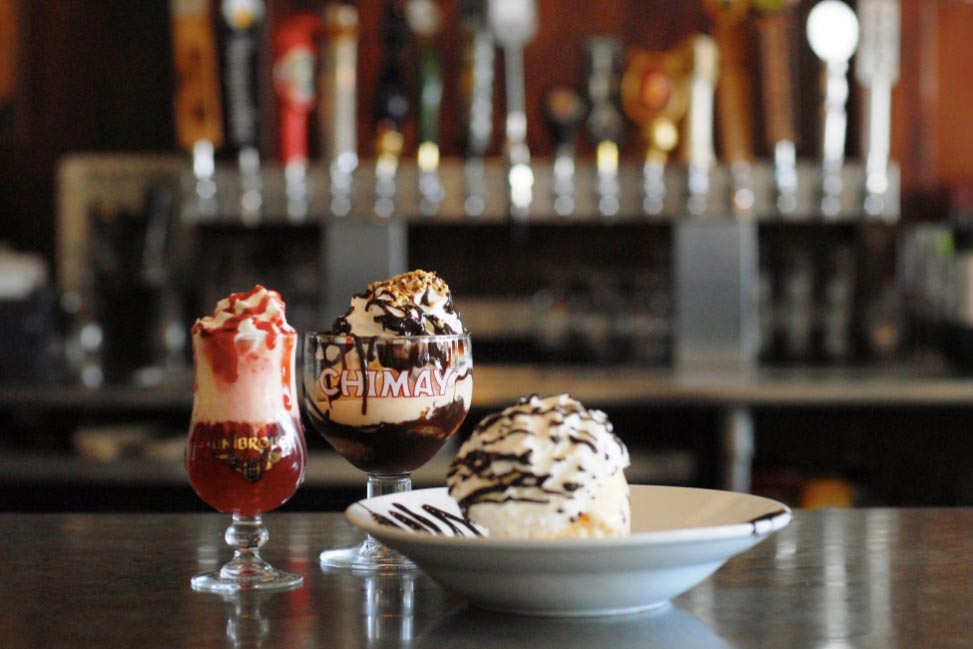 Personally, this is my favorite part of Seal Beach. First and foremost is Beachwood BBQ, the original location of one of the LA area's top beer (and of course, barbeque) establishments. There will always be a line outside, but don't let that deter you. It's worth it for their excellent pulled pork, house sauces, and a wide array of beers — including their award-winning IPAs you can find in beer shops around Southern California.
Elsewhere, you'll find quick bites to eat at Crema Cafe, Pierside Press Sandwich Shop and Nick's Deli. If you feel like sitting down for a bit, The Abbey is several blocks east of the pier but has quality beer and pub grub. There are quite a few sushi and Japanese cuisine spots, plus for the East Coast transplants, Angelo's Italian Deli is a great spot with an array of subs and Italian specialty foods.
For caffeine, Javatinis Espresso and Bogart's Coffee House are options along with the aforementioned crema coffee. But for those looking for a drink of a different kind (and not of the beer variety), Five O'Clock Wine Bar obviously serves wine, as does fellow wine bar (and seafood restaurant) Walt's Wharf. Two separate ice cream shops also sit not too far from one another on Main: Paradis Ice Cream and Gelato Italyano.