Los Angeles Neighborhood News
Los Angeles' Top 5 Secret Beaches
When people think of Los Angeles beaches, the popular ones that come to mind include Venice Beach, Santa Monica, Playa del Rey, or Manhattan Beach. These spots will likely remain beach staples for years to come. However, LA County is also chock full of beaches, ranging from your typical tourist spots to hidden gems. Instead of sitting through traffic, paying $20 for parking, and weaving through hordes of people, why not drive a bit further and check out a few of the city's secret beaches? Here are five hidden beaches near Los Angeles.
El Matador State Beach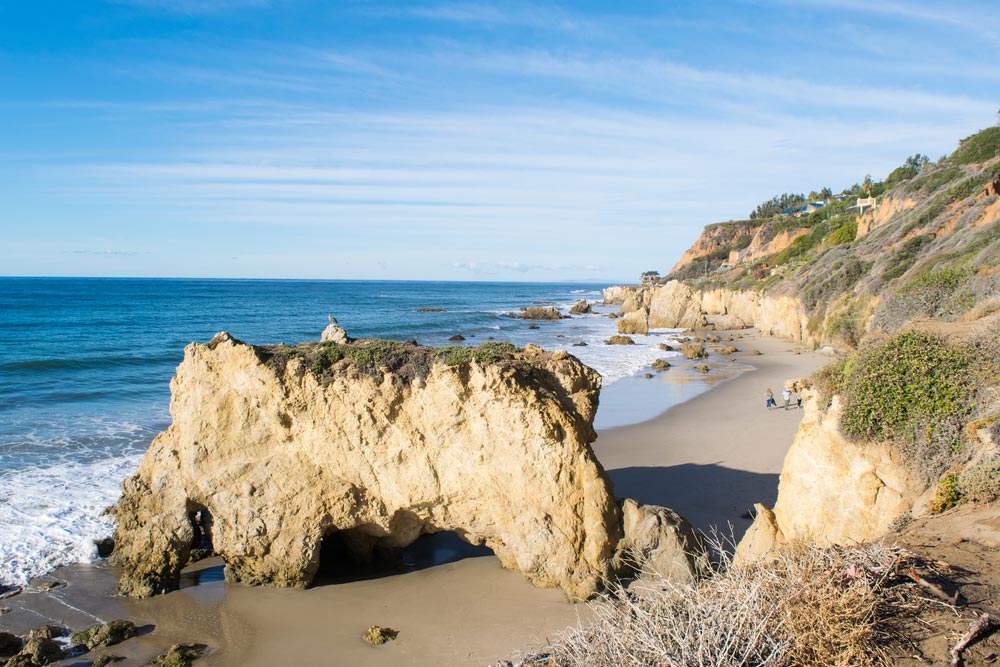 Riding along the Pacific Coast Highway (PCH), you'll pass by a number of popular Malibu beaches, including Santa Monica Pier, Zuma Beach, Malibu Beach, and many more. However, if you drive past all those beaches towards the end of PCH, you'll eventually hit El Matador State Beach, which offers visitors a more private escape.
El Matador is actually located within Robert H. Meyer Memorial State Beach, which features two other low-key beaches, La Piedra State Beach and Lechuza Beach. Thanks to its overall seclusion and stunning sunsets, this hidden beach is a popular place to hold photoshoots, so keep your eyes peeled for the swimsuit models.
Abalone Cove Shoreline Park - Palos Verdes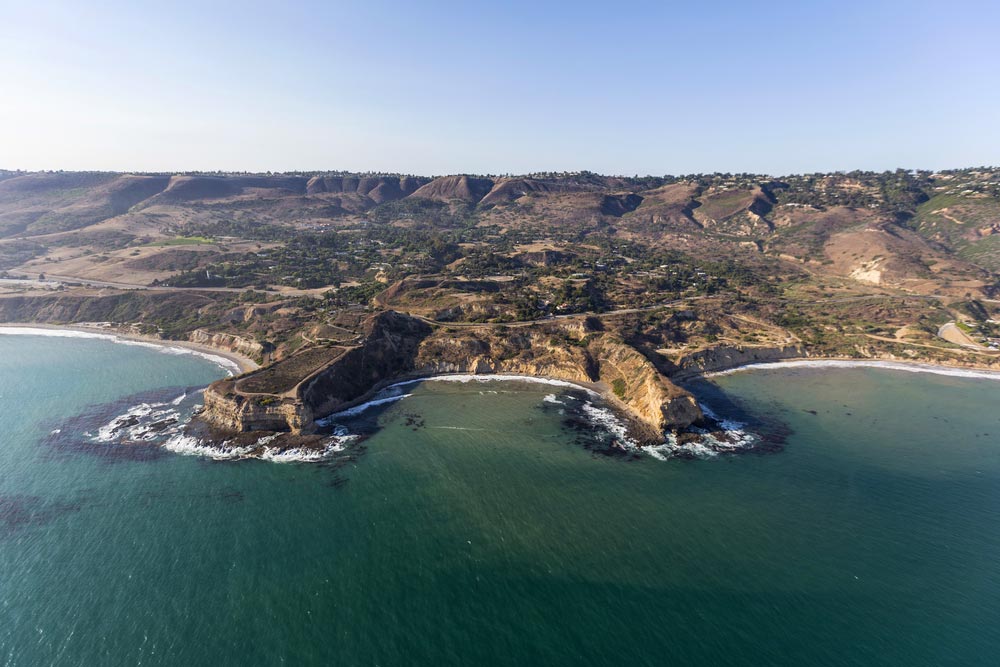 Abalone Cove Shoreline Park in Palos Verdes is an ideal vacation destination for visitors who enjoy hiking to the beach. The park features two beaches — including Abalone Cove and Sacred Cove — tidepools, bluff-top viewing spaces, and various trails.
These beaches have a rockier terrain compared to the soft sandy beaches in Laguna, so come prepared with a pair of flip flops or crocs. While you might not be able to walk barefoot along the shore, the Abalone Cove is terrific for exploring sea life. The park features a State Ecological Preserve, so taking any animals and marine life is prohibited. For more experienced adventurers, this secret beach has several coves (hence the name) to climb through as well.
Leo Carrillo State Beach - Malibu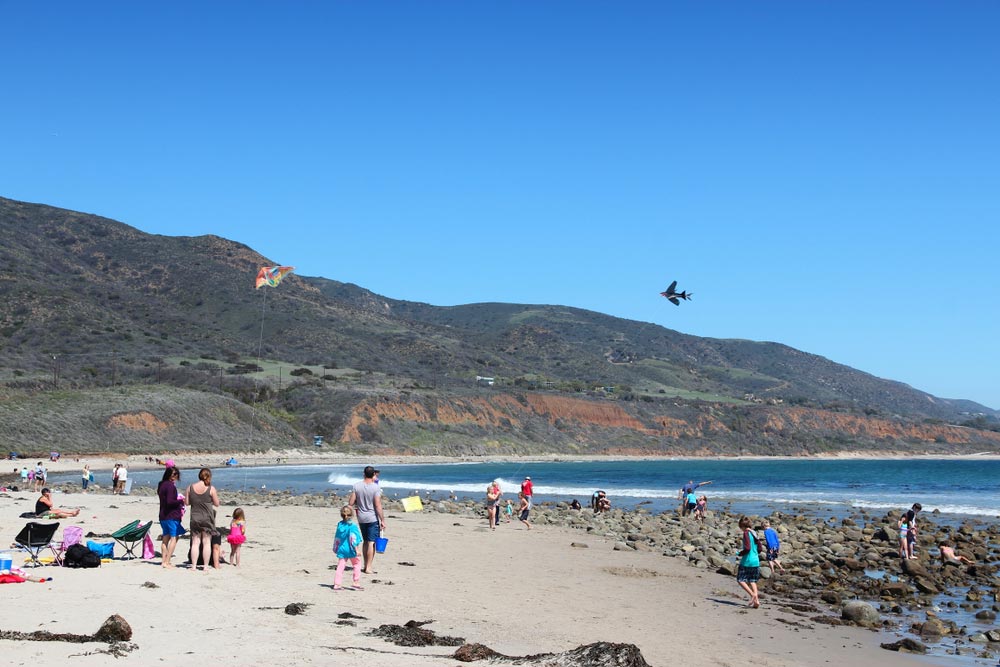 After passing by Malibu Beach, beach-goers will eventually hit Leo Carrillo State Park, which is a popular area to backcountry hike in Malibu. The park also features a nearly 2-mile beach for swimming, surfing, windsurfing, and surf fishing. However, for the dog owners looking for a quiet beach to bring their furry pets, there's a secret dog beach nearby.
After passing the state park, simply drive a mile and a half further, and you'll eventually hit the Leo Carrillo State Beach. The entrance is very hidden, marked by a single yellow hydrant and a grassy entrance. After walking into the entrance, visitors will see a path heading towards the dog beach.
Point Dume State Beach - Malibu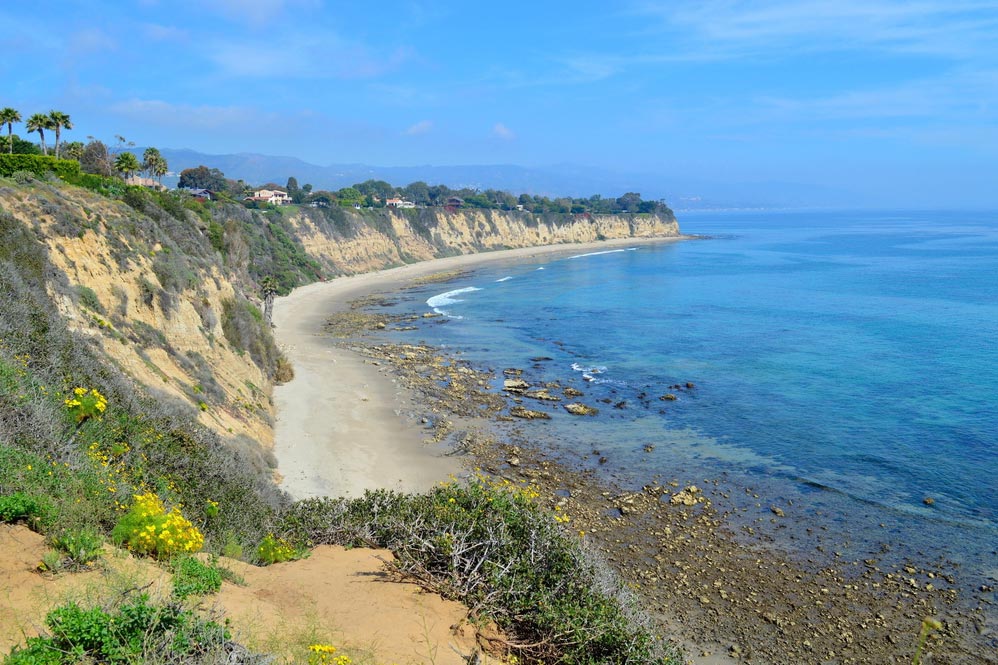 If you're looking for a nice beach that's a bit off the beaten path, try visiting Point Dume State Beach. At the end of the beach on Westward is an access point to the beach's nature preserve, which grants visitors the opportunity to see an ancient coastal bluff and sand dune.
Point Dume Beach also features cliffs, rocky coves, and picturesque waves. If you choose to climb the bluff, you'll see a beautiful view of the shoreline. During December to mid-April, visitors can also see herds of gray whales migrating in the water. Be sure to bring a jacket because it can get chilly around sunset.
Laguna's Thousand Steps Beach - Laguna Beach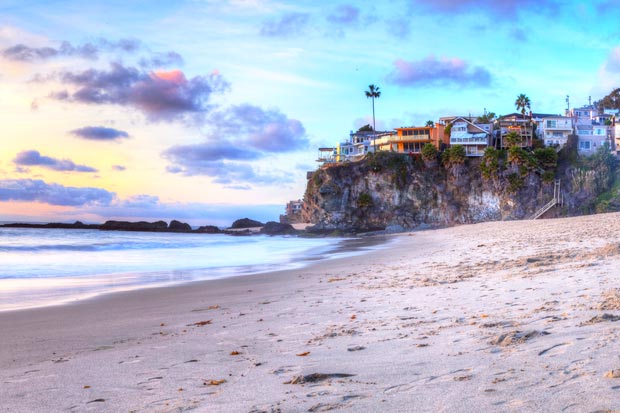 Out of all the beaches around Los Angeles, the sunset at Laguna Beach simply unbeatable. Thousand Steps Beach is one of the largest beaches in Laguna, and it's filled with volleyball courts, coves, tide pools, and caves to explore. This beach is named after the steep staircase starting at the 9th Ave entrance leading up to the beach — though there are actually only 223 steps.
Even within this laid back beach is another secret beach called Totuava Beach towards the north side of Thousand Steps. This beach can only be accessed during low tides, when the low tunnel and the path to get there are visible and safe to travel through. As for the south side of Thousand Steps, there's a larger cave that leads up to a rocky cove on the other side. This cave is only accessible when the tide is out.