Massive Google-Backed Plan for Mountain View Housing and Offices Approved
A Google-backed plan to build nearly 10,000 new homes and apartments in Mountain View has won approval to move forward. The Mountain View City Council voted unanimously to approve the massive redevelopment plan, paving the way for Google and other developers to build a dense campus of office space and much-needed housing, according to the Mercury News.
The master plan would reshape the North Bayshore area, where tech giant Google is headquartered. It's one of the most ambitious developments currently underway in the Bay Area as it is expected to produce 9,850 new homes and apartments, 3.6 million square feet of office space, pedestrian-friendly parks, and retail shops.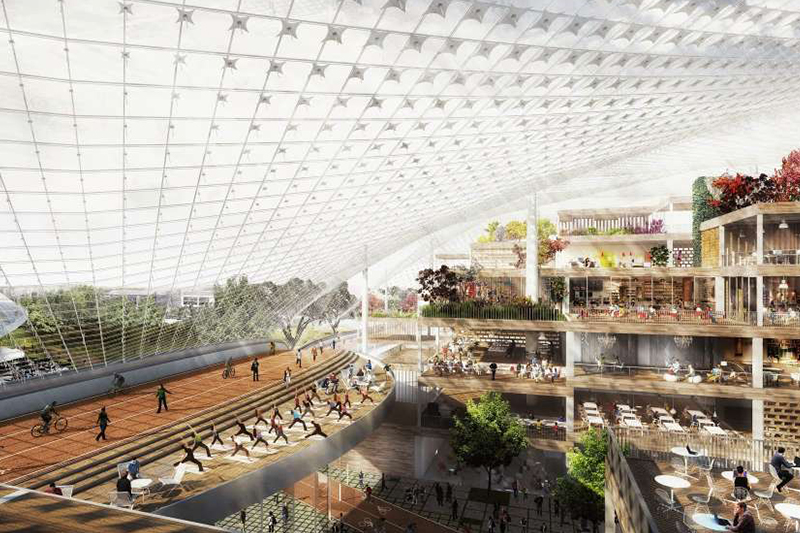 The booming Silicon Valley economy, driven by technology innovation, has led to sky-high real estate prices in recent years. These real estate prices have seen particularly fast growth in job hubs where major companies are located, such as Mountain View (home to Google), Palo Alto and Menlo Park (home to Facebook), and Cupertino (home to Apple). Downtown San Jose also has numerous high tech companies, including Adobe; Microsoft and Google are also developing new campuses in the neighborhood.
Mountain View currently has a ratio of 2.7 workers for every unit of housing, meaning that the area is starved for homes. Of the 9,850 planned units, 70 percent are targeted to be studio or one-bedroom apartments. On top of that, 20 percent of the apartments will be affordable.