Miami Real Estate
Meet Miami's Upper East Side Neighborhood
Situated east of Biscayne Boulevard, between Edgewater, Miami Shores, and Little Haiti, lies the charmingly retro Upper East Side. Also known as the MiMo District, the area is home to one of the largest collections of Miami Modern architecture in the city—a unique building style developed in the post-World War II period. The Upper East Side is made up of smaller neighborhoods-within-a-neighborhood connected through a shared love for its one-of-a-kind midcentury style, central waterfront location, and quirky creative spirit.
During the 1950s and 60s, families flocked to the air-conditioned motels along Biscayne Boulevard—a major thoroughfare that runs through the Upper East Side—for summer vacations by the pool. But by the 1980s, the neighborhood fell on hard times, experiencing increased crime and disrepair.
Since then, the Upper East Side has undergone an artistic renaissance lead by developers and small business owners intent on cleaning up and preserving the MiMo architecture and taking advantage of the neighborhood's prime waterfront real estate. The Vagabond Group, lead by bond-trader-turned-developer Avra Jain, has been instrumental in the MiMo District's reinvention, successfully spearheading one of the area's first renovations at The Vagabond Hotel.
Today, you'll find families, young professionals, and artists enjoying the all the lush greenspaces, inventive eateries and eclectic boutiques this funky suburban oasis has to offer.
Calling the Upper East Side Home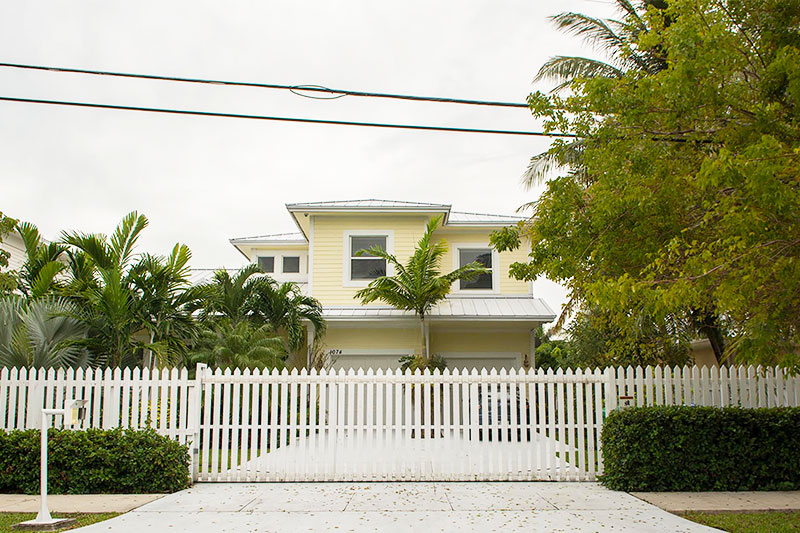 Looking to buy in the Upper East Side? The median sale price for a home in the area, according to Neighborhoods.com, is $48500, but you can find homes ranging from as low as $150,000 up to $13.9 million. Here, historic single-family homes featuring Art Deco, Spanish Colonial, and MiMo influences mingle with contemporary mid-rise condos with the bay as a backdrop.
Further east in the neighborhood, the cost of living rises with the proximity to water frontage. For example, homes in Belle Meade Island—a gated Upper East Side neighborhood that borders Biscayne Bay—offers residents privacy and direct access to the water with homes typically ranging between $4 million and $9 million, with some condos in the $200s available.
Neighborhood Vibes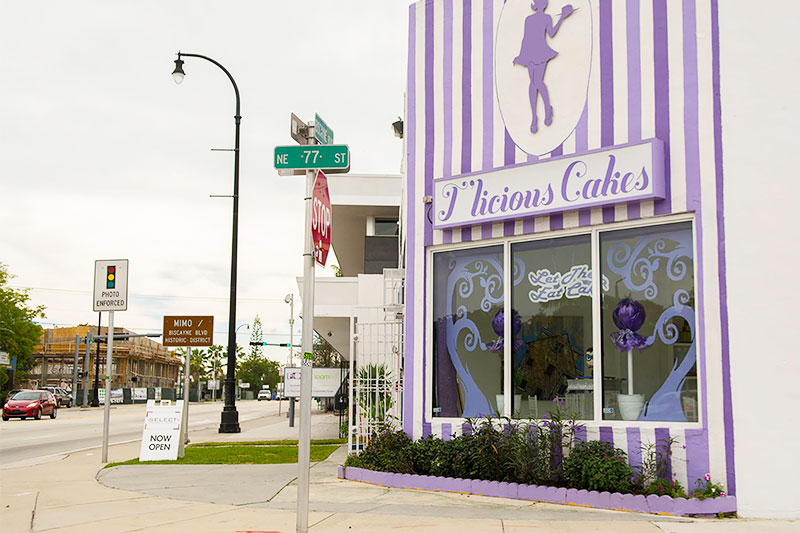 Much of the Upper East Side is made up of smaller neighborhoods with a decidedly lush suburban quietude about them. You'll find families sharing park amenities and cafe patios with the creatives and makers who live and work in nearby incubators and cultural communities, like Made at The Citadel and Miami Ironside.
But Biscayne Boulevard offers a completely different scene. This busy thoroughfare is home to a collection of MiMo motels, office buildings, up-and-coming restaurants, and trendy boutiques that attract a fair share of both car and foot traffic from all around Miami.
Greenspace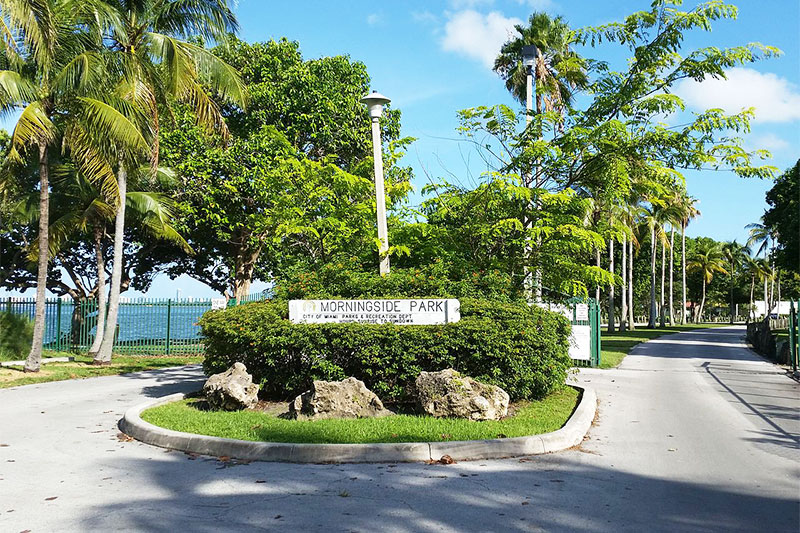 If you're looking for a park to soak up all of that Florida sunshine, there are plenty of parks in the Upper East Side. Morningside Park is a local favorite. Spanning five blocks along Biscayne Bay, this banyan tree-shaded oasis offers up a playground, tennis courts, a baseball field, a pool, a boat ramp, and picnic tables for taking in the view with a bountiful spread. Legion Park, another waterside escape, offers residents yoga classes and a weekend farmers market along with all the traditional park amenities.
Clocking in at a modest 1.2 acres, Manatee Bend Park is no misnomer—this greenspace is situated along the banks of the historic Little River, where sea cows come to hang out and loll about in the brackish water.
The Food Scene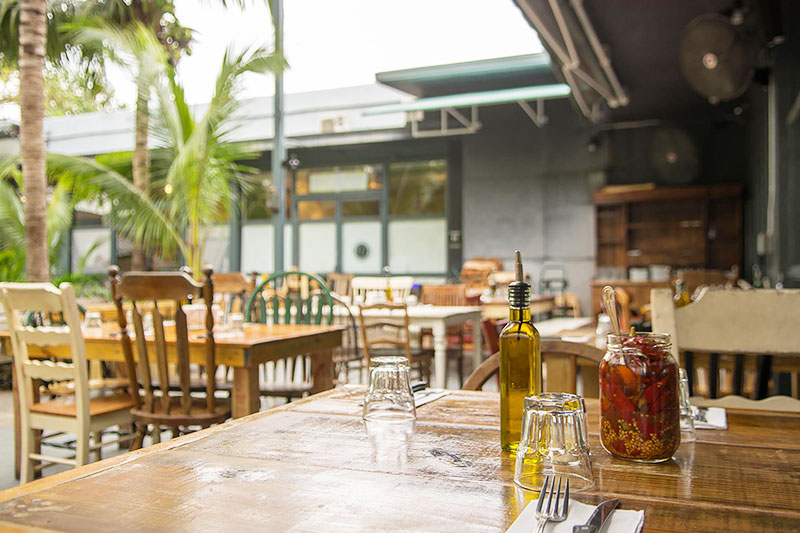 Eclectic and spunky, the Upper East Side's culinary scene is as creative as its residents. You won't find many big chains in the area. In their place, there's a substantial number of local restaurateurs and scrappy startups who took advantage of the neighborhood's low rents and experimental spirit during its reinvention.
Voted one of the best food trucks in the U.S. by The Daily Meal, Ms. Cheezious chose the Upper East Side to debut its first brick-and-mortar spot along with its inventive menu of gooey grilled cheese sandwiches.
Phuc Yea, a Cajun-Vietnamese mashup dishing up steamy bowls of pho alongside smoked short ribs, also features a sister lounge called Madame Phuong's that's known for its tiki-style cocktails.
Further down Biscayne Boulevard, Blue Collar holds court with its generously plated portions of comfort food like mac and cheese, fried drumsticks, and dry-aged NY strip cheeseburgers.
Where to Shop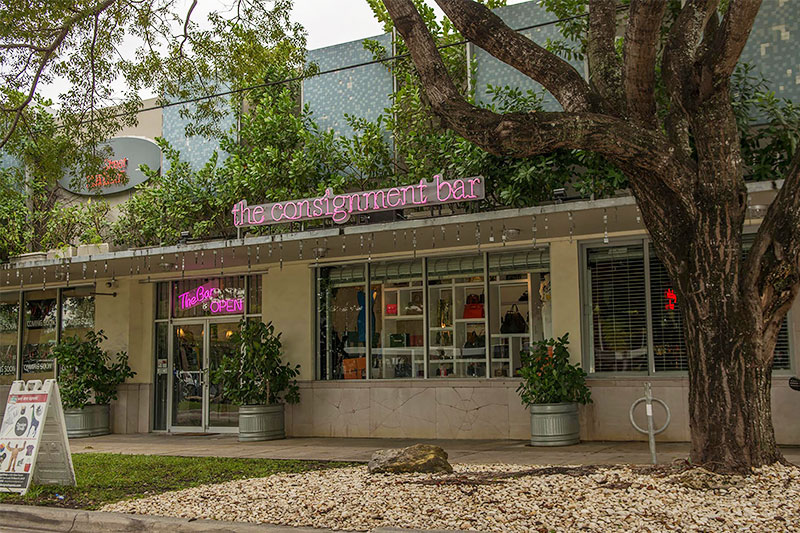 Funky, local-to-Miami boutiques line the boulevard in the Upper East Side, offering up everything from designer duds to vintage finds. Flip through the stylishly stocked racks at Fly Boutique, a thoughtfully curated consignment shop selling clothing, accessories and home decor (think velvet couches and rotary phones) spanning all decades. Local fashion designer Julian Chang also has a storefront here, where glittery cocktail dresses share real estate with sleek leather pants and jewel-toned gowns.
On the north end of the neighborhood, take some time to explore Miami Ironside, a mixed-use tropical-industrial hideaway filled with over 60 different creative businesses ranging from restaurants and cafes to local clothing designers and visual artists. The complex also includes an arboretum with the largest private collection of Rainbow Eucalyptus trees in the region and a self-sustaining garden for bees and butterflies.