Meet My Neighborhood: Adams Morgan, Washington, D.C.
Meet My Neighborhood: Adams Morgan, Washington, D.C.
As a fairly new resident of Washington, D.C.'s Adams Morgan neighborhood, I quickly became aware that the area has layers. While a lot of people in the District might think of AdMo as a place interns like to go blow off steam on the weekends, there's plenty to do in this neighborhood outside of rooftop bars and jumbo pizza slice joints––although we have plenty of those too, if you're looking.
But First, Coffee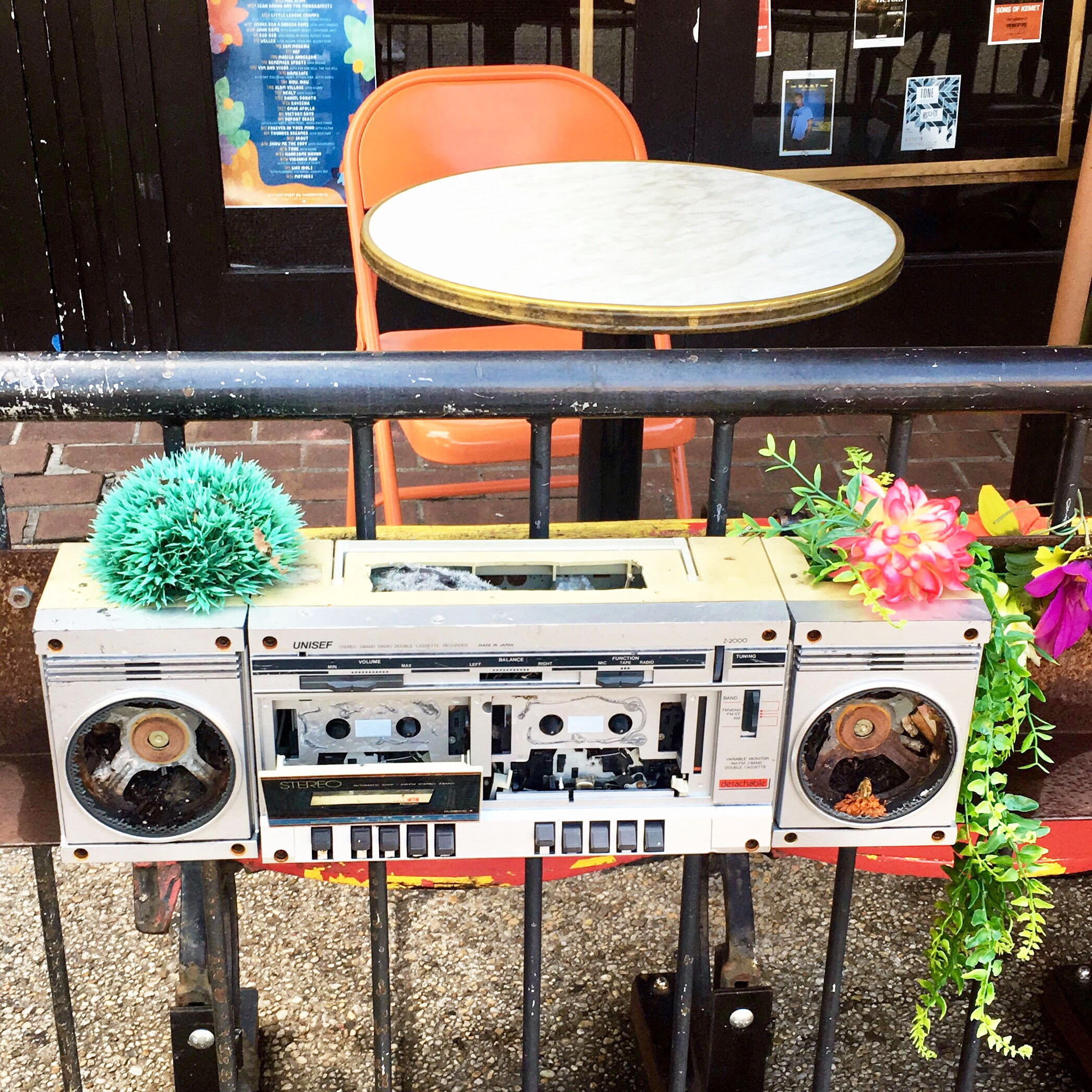 As someone who writes for a living, a big selling point for me on a new neighborhood is whether or not there's a cute coffee shop nearby where I can work, drink some tea, and load up on scones and other good carbs. I lucked out––Adams Morgan is full of this exact type of cafe.
It's hard to pick favorites with so many great options available, but I tend to gravitate toward Songbyrd Music House and Record Cafe. Songbyrd is a cafe with great ambiance for reading, working, or grabbing coffee with friends—but it's everything else too. The space also houses a full restaurant with great brunch and dinner, a retail portion where you can buy the newest (or oldest) in vinyl, and a basement where the venue puts on nightly shows. And if like me, you're just there for a coffee and a place to spend Saturday afternoon, the cafe portion also serves some great food (including all-day breakfast sandwiches, one of my favorite things in the world, and pie by the slice.)
Potter's House is a close second on my list of go-to cafes, because much like SongByrd, it's more than just a coffee shop; it's also a bookstore and community space holding events like yoga, meditation, and book readings. I highly recommend ordering anything on a biscuit and sitting outside. The staff is friendly here, and there's a real neighborly feel with regulars and designated "screen-free" seating areas.
But who can write about where to grab a coffee in Adams Morgan without mentioning Tryst? Tryst is a local institution full of eclectic seating options and really delicious baked goods. Tryst is also a full restaurant, so it can get tricky to find a quiet table during peak brunch hours, but the food is excellent and their specials and live music tend to draw a crowd.
Local tip: One of D.C.'s most expansive gluten-free bakeries is just down the street from Tryst––be sure to check out Rise Bakery if traditional bread products aren't your friend.
Can't-Miss Foods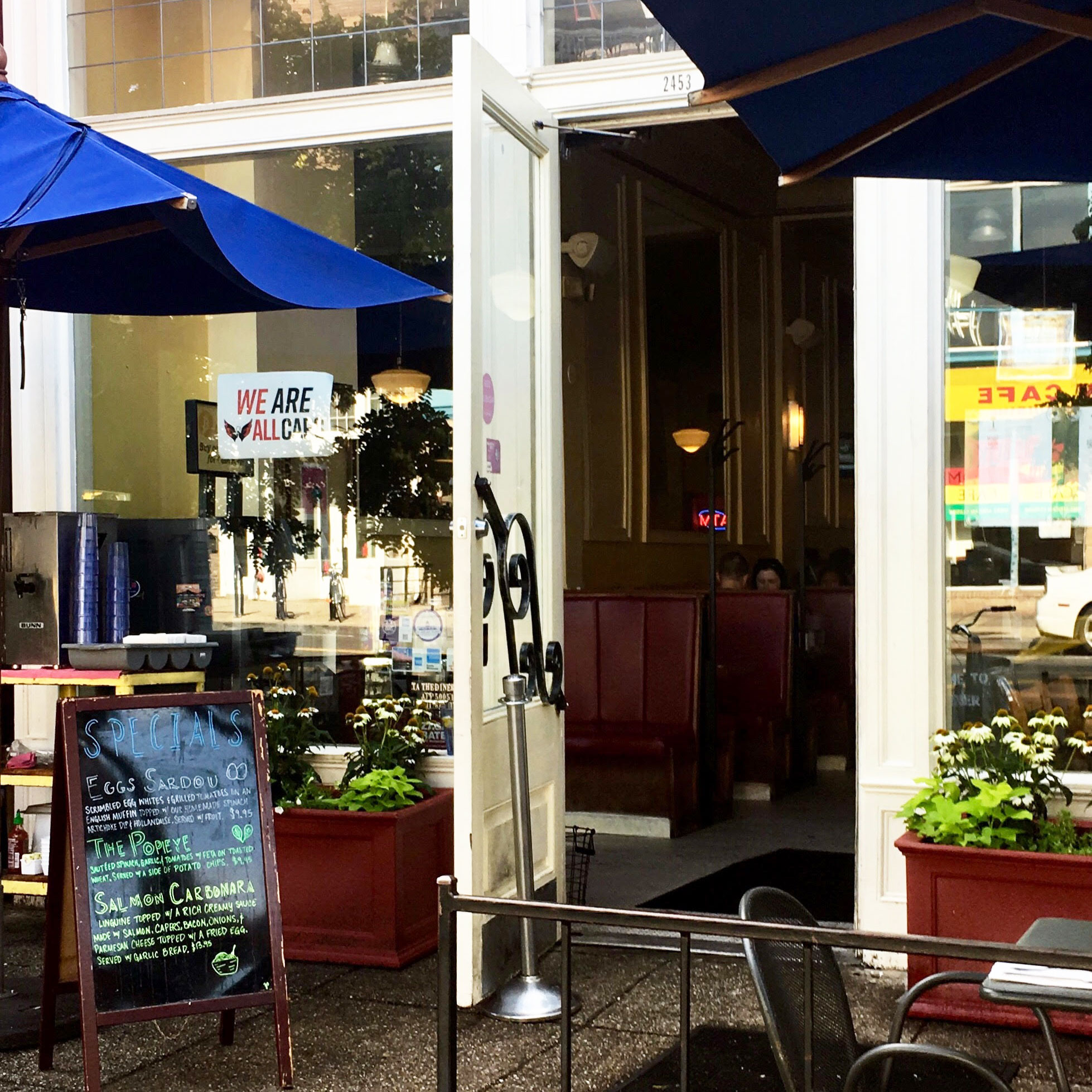 AdMo is full of bar food, takeout, and jumbo slices of pizza. While I love those things, I've also sought out some local gems that don't explicitly cater to the post-bar crowd. Because being able to get a good milkshake any time of day (or night) is important to me, I was quick to seek out The Diner, an Adams Morgan resident favorite. It's full of no-frills, traditional diner food and shakes both with and without booze.
My biggest vice since moving to Adams Morgan? Super Tacos & Bakery. This taqueria is located off the main stretch of food on 18th street, but it's worth a quick detour. There's some counter space to eat there, but it's typically a takeout option with nachos, horchata, and flan. Other quality takeout options include Amsterdam Falafelshop and Wok and Roll.
Looking for something slightly healthier than diner food and tacos? Pleasant Pops, hidden off on Champlain street, is exactly as the name suggests––pleasant. The outdoor seating attracts families from all over the neighborhood in search of relief from the D.C. humidity in the form of popsicles, fresh salads, and delicious iced coffees. Lighter options like smoothie bowls and avocado toast make it ideal to hit up after a workout.
Treat Yourself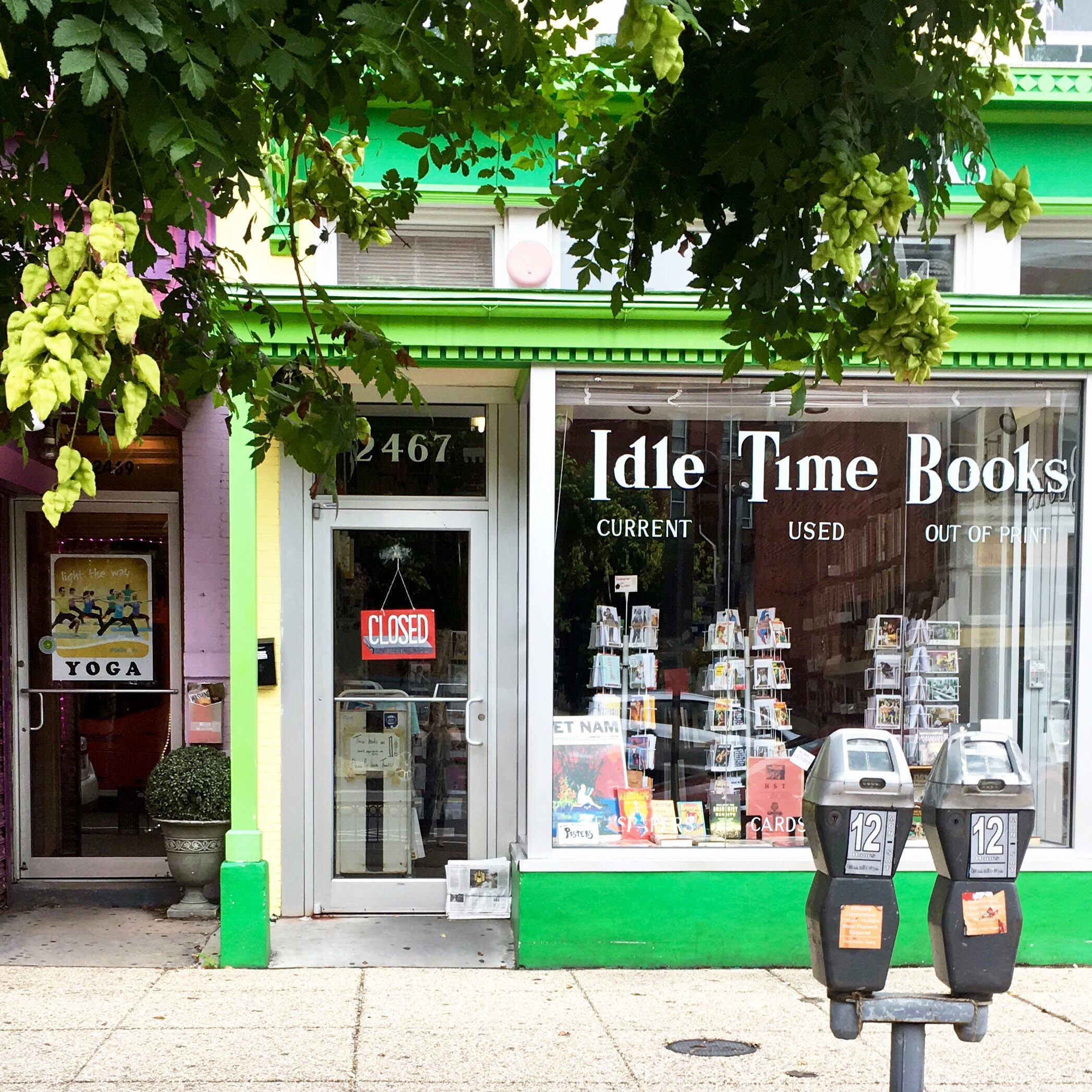 Because life in my neighborhood is about (a bit) more than where I eat and drink, I'd be remiss not to include the best places for some R&R around AdMo. When it comes to a mental reset and a workout combined, I swear by The Studio D.C. Easy to miss, this small studio is located above Idle Time (a great used bookstore) and offers all types of yoga from a relaxing vinyasa flow to an intense hot yoga workout. And because they believe yoga should be accessible to everyone regardless of socioeconomic status, the studio offers $10 community classes.
But if even a workout seems like too much work for you on a Sunday afternoon when you'd just like to get pampered, you can head over to Enchanted Nails instead. Located on 18th street, I wandered into this place looking for a decent manicure and pedicure. I was pleasantly surprised––not only are the technicians here good at what they do, there are also a ton of small touches that really make your experience here extra special, from free mimosas to fresh cookies and rom-coms playing in the background. It's now my regular place.
So if you're considering a move to Adams Morgan (as you should be––we're one of the more affordable neighborhoods in D.C.!), know that there's much more to the neighborhood than its bar-hopping reputation implies. But there's definitely that, too. I like to think of us as "well-rounded."
Sam Reid is a writer and digital marketing pro based in Washington, D.C. She's passionate about bookstores, karaoke, patient rights, and good nachos. You can follow her on Instagram here, as well as her blog, Sicker Than Your Average.