Phoenix Local Life
Meet My Neighborhood: Downtown Chandler
Once part of a sleepy suburb, Downtown Chandler has blossomed into one of the most vibrant destinations in the greater Phoenix area, thanks to its rapid development of commerce and entertainment.
Over the last year, the City of Chandler has invested heavily in new infrastructure, which has attracted new commerce and expanded the number of existing businesses, per the Santan Sun News. With such development, the City of Chandler has been growing steadily, now housing over 250,000 residents, according to the 2017 U.S. Census Bureau population estimate.
And it doesn't look like Downtown Chandler is going to stop growing any time soon. Today, it's a popular neighborhood for homebuyers from all over Phoenix and beyond.
Grab a Bite
Take a walk along South Arizona Avenue and you'll see why Downtown Chandler has become so popular. In this vibrant neighborhood, you can find a great spot to eat or a cool place to grab a drink with friends.
A few spots you shouldn't miss include El Zocalo Mexican Grille, a popular restaurant that serves traditional Mexican cuisine in the historic Monroe Building; Murphy's Law Irish Pub, a quaint place with live music; and The Ostrich, a craft cocktail bar that serves handcrafted drinks in a vintage basement.
Shop Local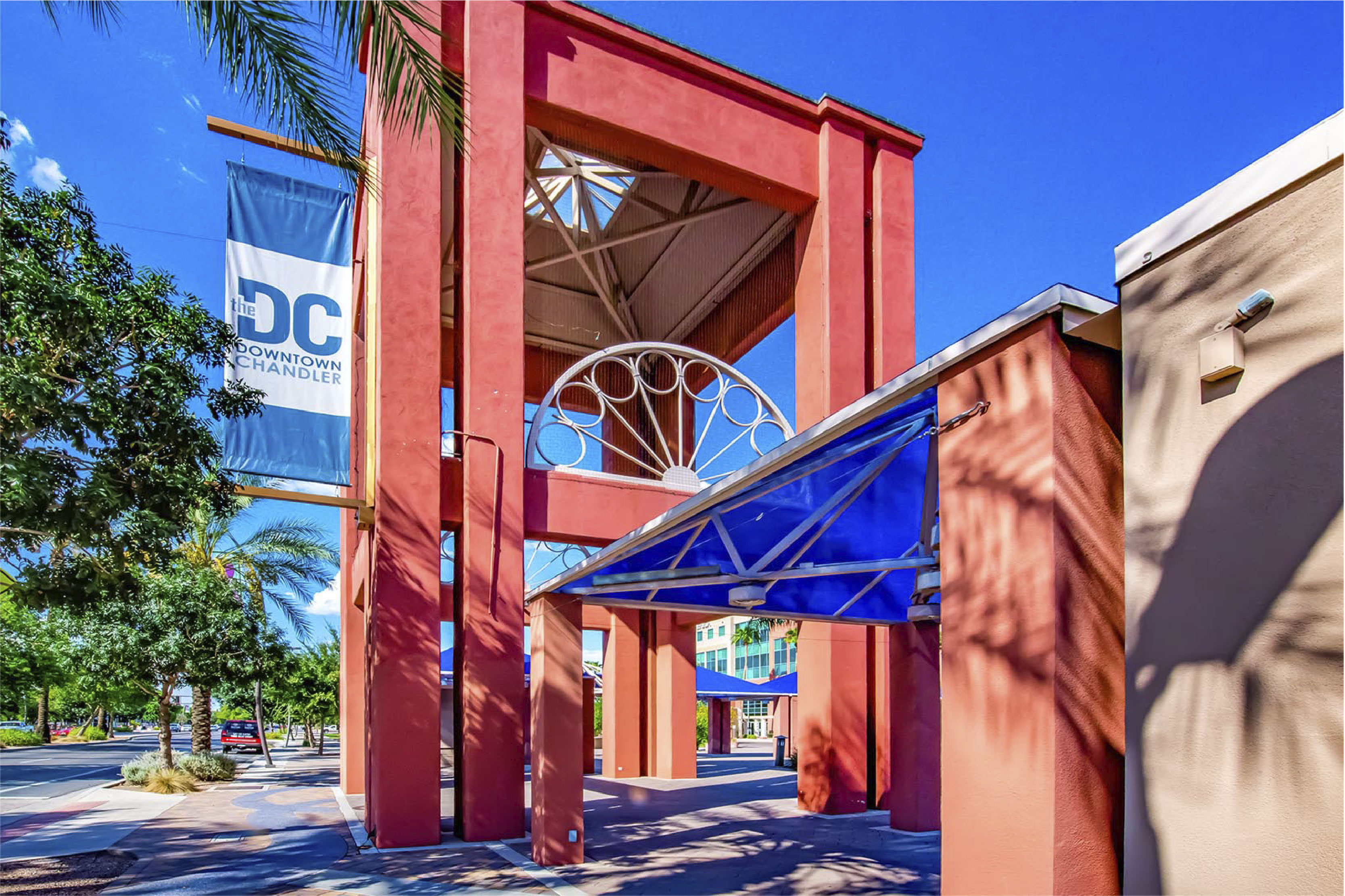 The shopping scene in Downtown Chandler is a hub for local entrepreneurs with many quaint shops featuring products made by Arizona artists and designers. North San Marcos Place is home to several stores such as Sibley's West: The Chandler and Arizona Gift Shop, which sells local art and artisan products; Cutting Edge Quilts, which sells quality fabrics and also offers a variety of sewing and quilting classes; and Blue Planet Outdoors specializes in active apparel and goods made by Arizona artists.
Hang Out in the Park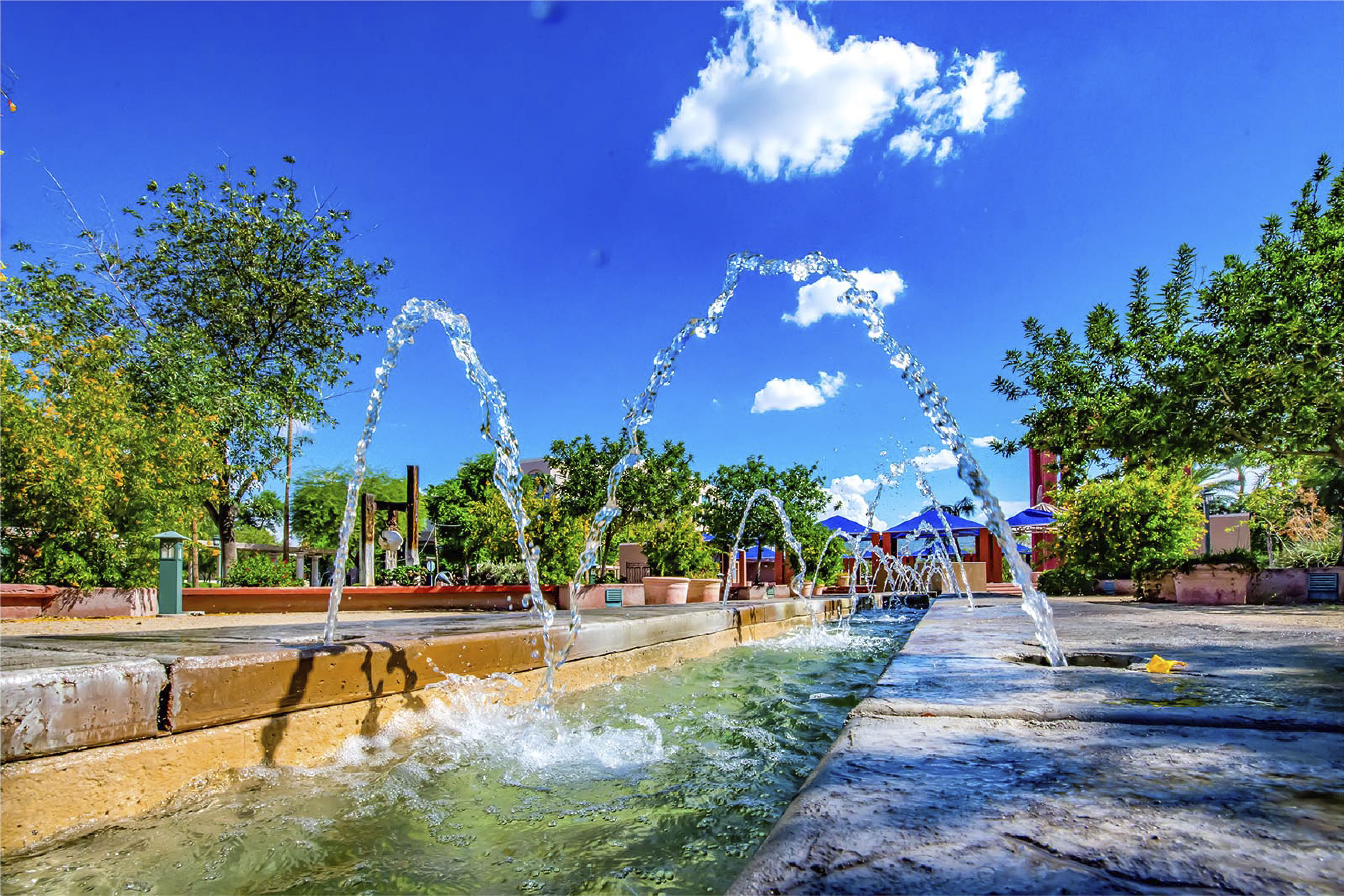 Dr. A. J. Chandler Park is a lush greenspace located in the original town square, which was designed by and named after the city founder Dr. A. J. Chandler. This park is a popular venue for social gatherings, festivals, picnics, and recurring events. Here, you'll find the outdoor Chandler Downtown Stage which hosts concerts and special events as well as a weekly farmers market.
The park is also home to other fun, family-friendly events, including the Chandler Jazz Festival, a free, two-day event that's open to the public and hosts a line-up of local and national jazz musicians. Donut Judge Me 5K is a fun race where participants receive donuts along two stops during the course as well as at the finish line. Residents also celebrate the beginning of spring with the Holi-Festival of Colors where participants throw bright powder colors at one another in honor of the new season. The festival is a tradition in India and Nepal, and it's since spread across the world in recent years.
See Some Art
Downtown Chandler is a full-fledged venue for socializing, complete with outdoor art installations and tons of activities and events. The neighborhood is famous for its diverse art scene, and with several art galleries located in the downtown area, it's a perfect destination for locals and visitors.
To start off, I recommend visiting one of Chandler's most popular galleries—Vision Gallery. It houses works created by many Arizona artists, and it's an excellent place to learn about the regional art scene as collections presented here rotate on a regular basis. At this gallery, you should also check out the quirky vending machines called Art-O-Mats where you can buy miniature artworks. These one-of-a-kind pieces of art are some of the best mementos you can get from Downtown Chandler.
Another cultural venue is the Chandler Center for the Arts. A popular destination for community events, the center features three theaters, a 2,000-square-foot exhibition gallery, and art pieces by a wide variety of local and international artists.
Enjoy a Live Show
If you love comedy, pop into ImprovMANIA located across the street from Chandler City Hall. Here, you can enjoy improvised comedy acts based on audience suggestions. Referred to by some locals as the best improv comedy venue in the entire Phoenix area, it's definitely worth a stop.
Whatever brings you to the city, I recommend you spend some time in Downtown Chandler to witness the vibrant social environment and its rich art scene; it will show you the true spirit of this rapidly developing Arizona community.