Meet My Neighborhood: Downtown Tucson, AZ
If you have a jam-packed schedule like me, you know it's important to take a recovery day. After a long week of marathon training, board meetings, and volunteering, I make sure I rejuvenate my body and mind. However, even a recovery day for me is no time to sit and lounge. Most recently I opted for a "rest" day in the historic neighborhood of Downtown Tucson.
Thanks to our community leaders, the downtown area has rapidly grown over the last five years. Various businesses and activities are sprouting up all over and contribute to the economic growth of our city.
Tumamoc Hill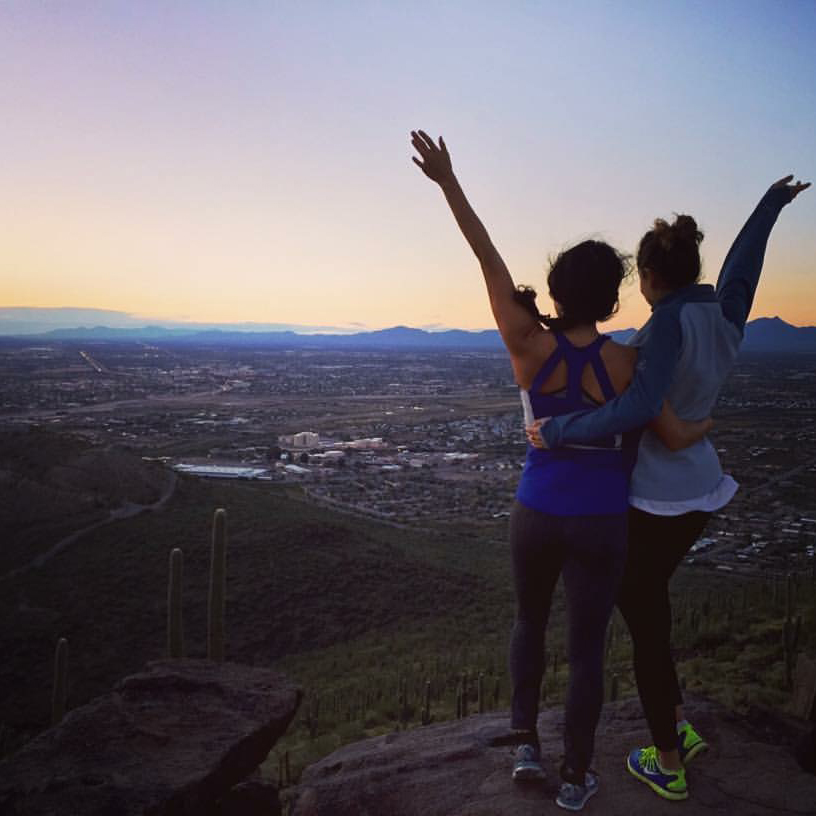 To start my care-free weekend, I started my day with a hike up Tumamoc Hill and enjoyed watching a famous Tucson sunrise. This hike – which is more "walk" than "hike" -- is enjoyable to fitness enthusiasts of all levels. It's about three miles up a steep incline to the top. The best time to do Tumamoc Hill is early in the morning because the path is less crowded, and there's something special about watching the sky get painted in beautiful yellow and orange over the horizon.
La Estrella Bakery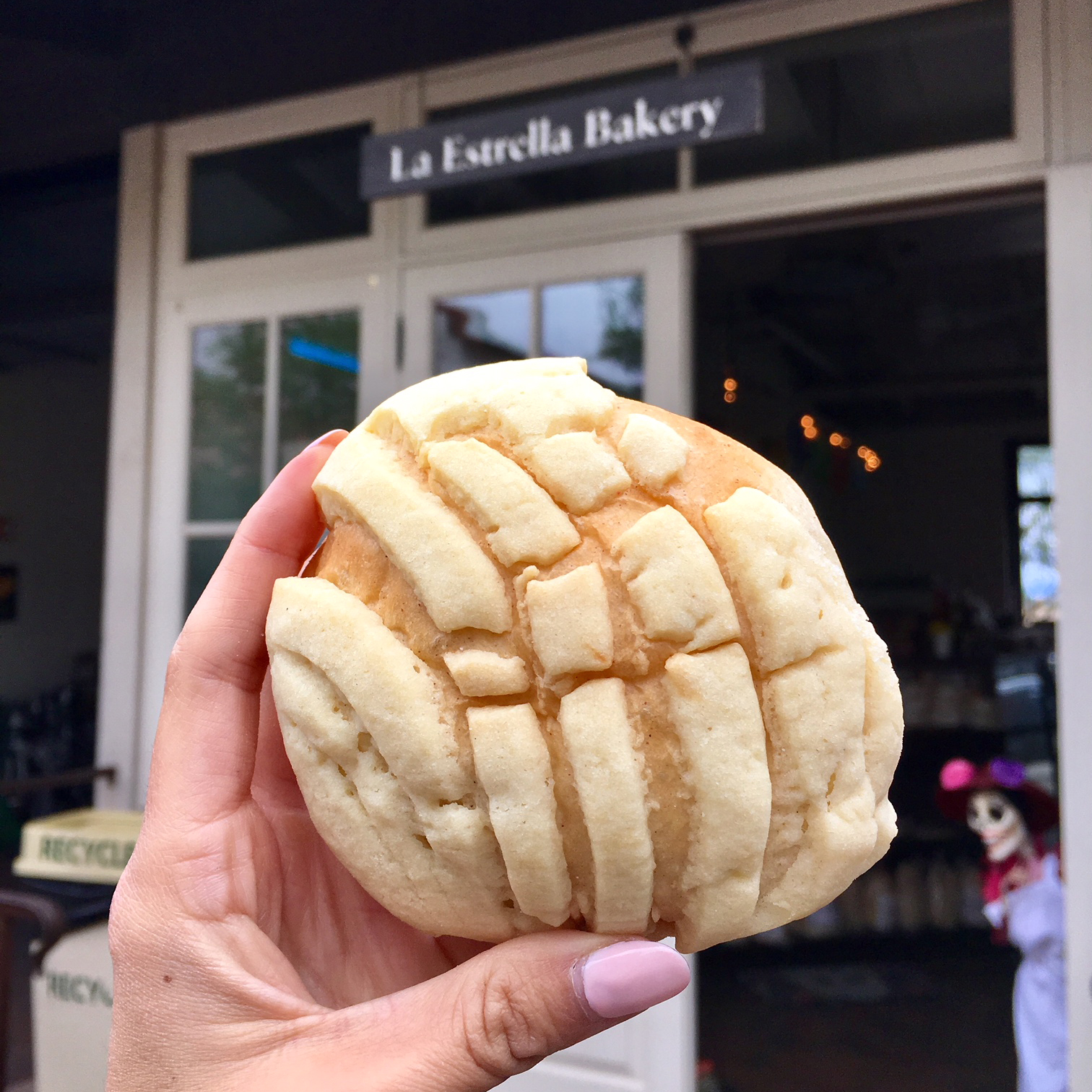 While the Tumamoc Hill walk is short, you may develop an appetite from the somewhat arduous incline. My recommendation for a quick snack before breakfast is stopping in for pan dulce (sweet bread) from La Estrella Bakery in the Mercado San Agustin. If you arrive when the Mexican bakery opens at 7:00 a.m., you'll get the best pick of pastries. If pastries aren't your thing, they also have warm corn or flour tortillas for you to indulge in.
Hotel Congress Bloody Mary Bar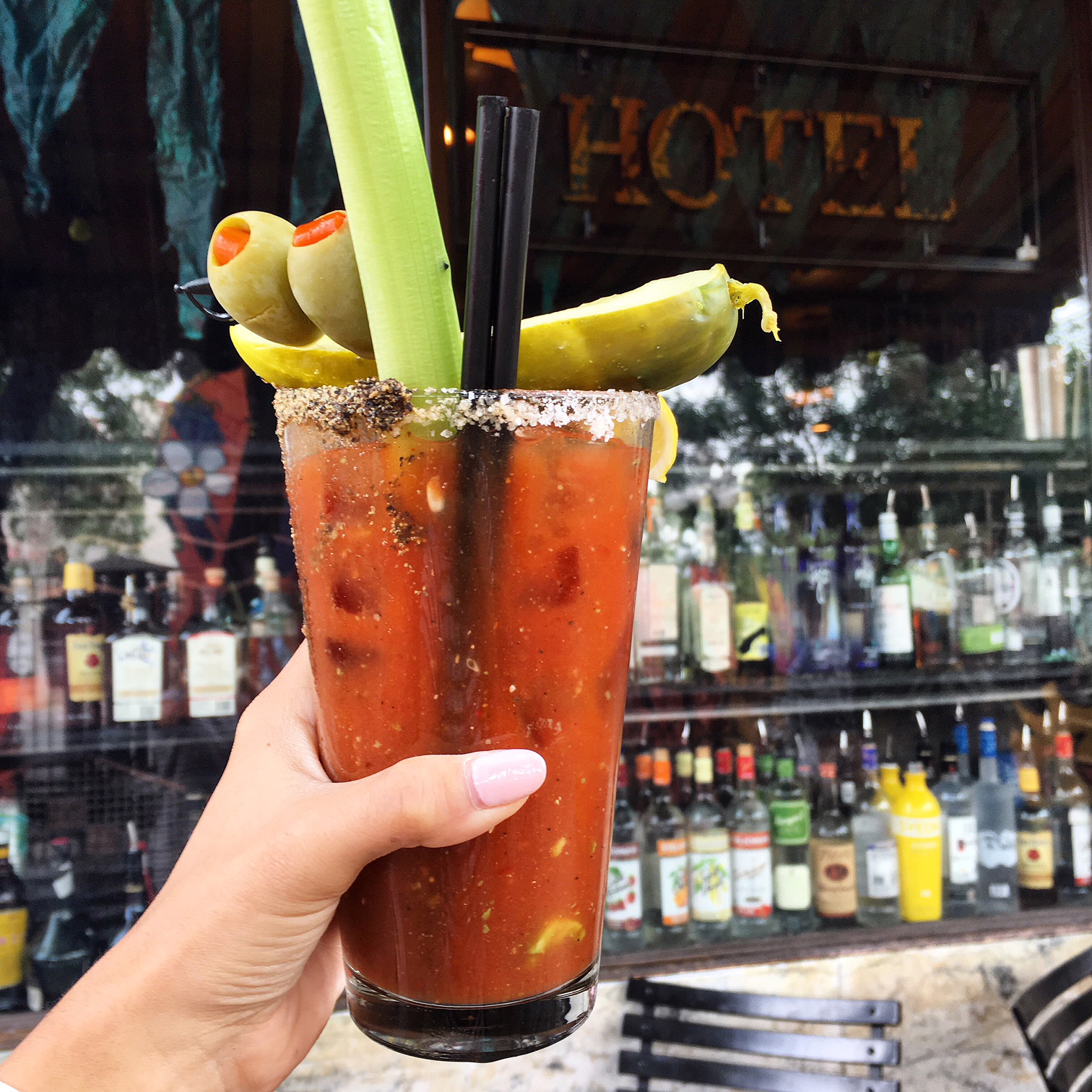 Alright, now I'm usually a mimosa or champagne girl in the mornings, but I fully recommend trying the Bloody Mary bar at Hotel Congress. You fill out a form with what mixers you would like, garnishes, level of spiciness, etc. I opted for avocado and cucumber in mine, then garnished my salt and pepper rim with a celery stalk, olives, pickles, and citrus. The bartenders here will make you the perfect, Instagrammable drink. Hotel Congress offers a fantastic brunch at the Cup Café, but it fills up fast. Bot don't worry. If it fills up, then you have several other options available to you in the area. If you can get a seat, however, grab the trout benedict!
Agustin Kitchen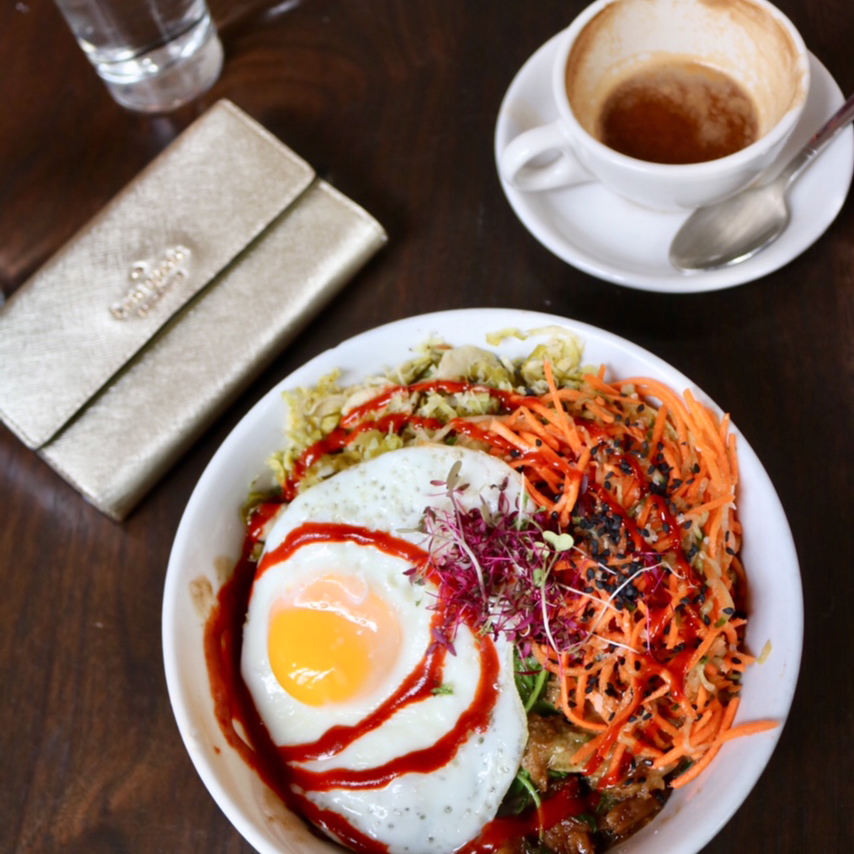 I would recommend Agustin Kitchen anytime. Located in the beautiful Mercado San Agustin and offering a modern décor, the brunch, lunch, and dinner are all enjoyable. I ate the varied-selection of oysters and the duck confit bibimbap, and my fiancé had the Belgian waffle. We both agreed the duck confit bibimbap is one of our favorite dishes there and would highly recommend it. As you can imagine, I was pretty stuffed at this point on my recovery day but I was also very happy with my food adventure!
Tucson Museum of Art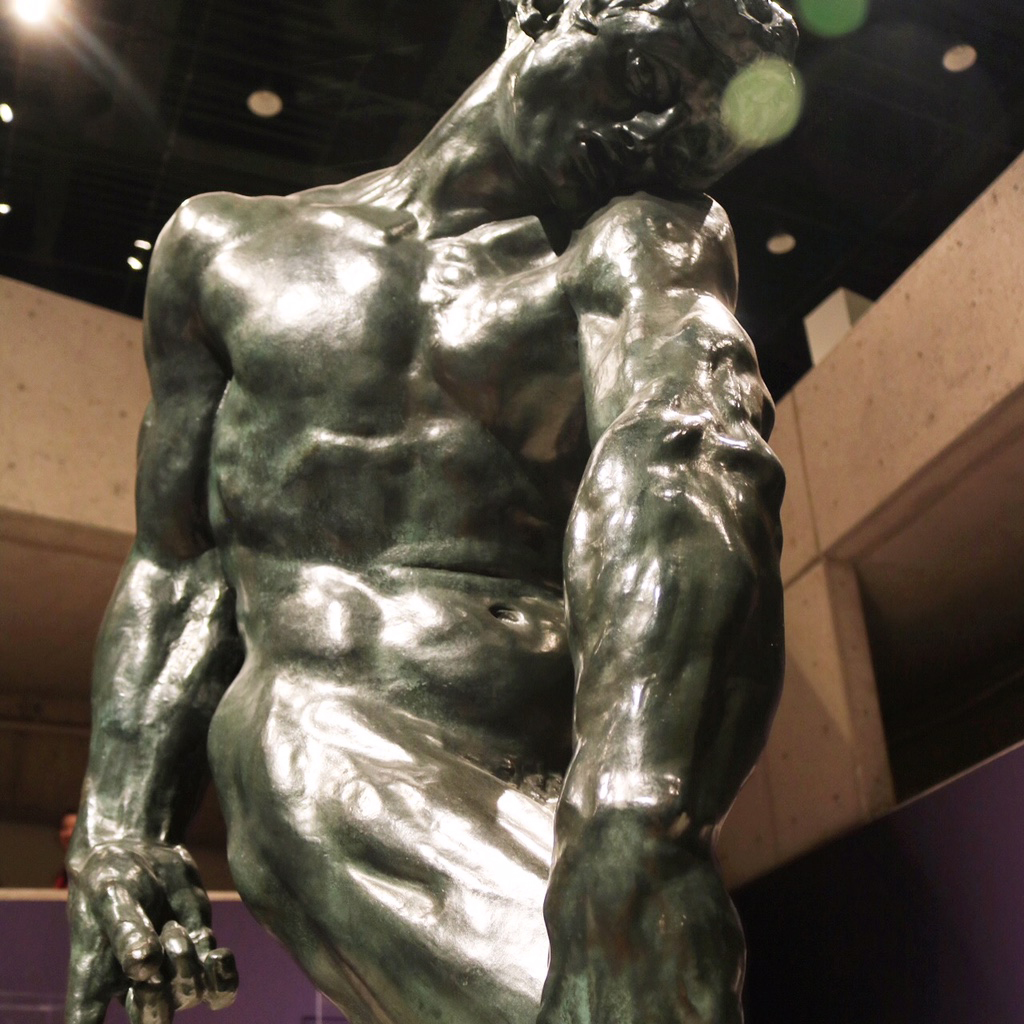 Contrary to popular belief, Tucson offers a dynamic art scene without needing to leave the Sonoran Desert. The Tucson Museum of Art offers a mixture of both local art and pieces from renowned artists like Auguste Rodin and Auguste Renoir. One of my favorites is Rodin's sculpture "Adam," which can be found in the center of the museum. Additionally, Tucson has also held exhibits featuring the art of Pablo Picasso and Andy Warhol. Afterwards, don't miss out on indulging in the butter cake from the museum's courtyard restaurant, Café a la C'Art.
AC Hotel Tucson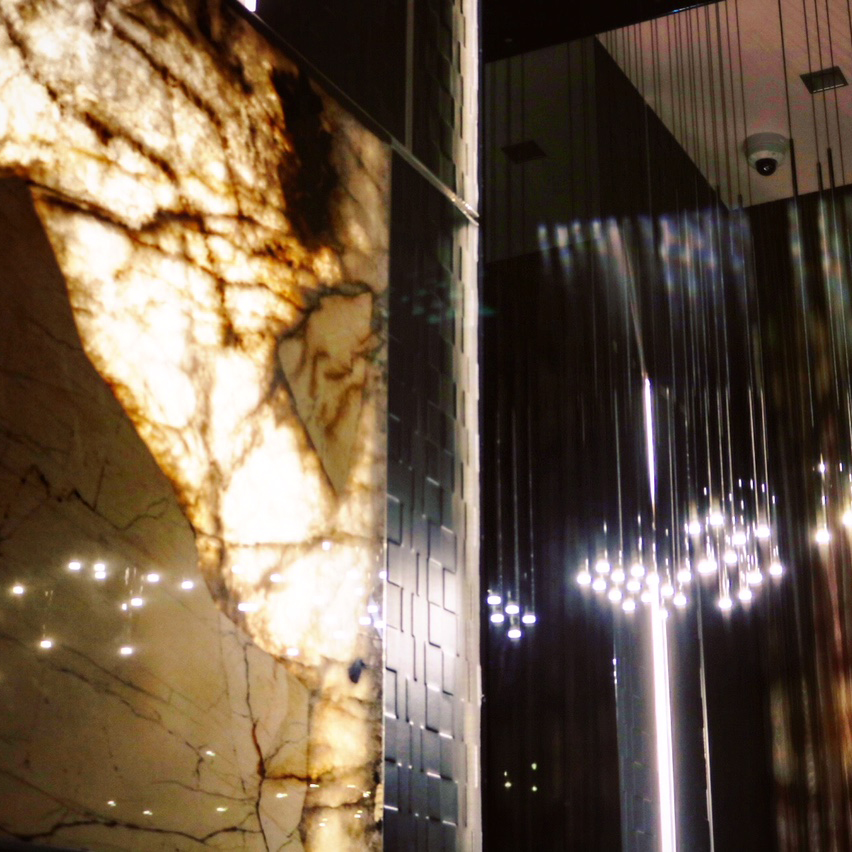 To wind down for the evening, I would highly recommend getting the AC G+T (otherwise known as gin and tonic). The drink is garnished beautifully and served in a voluminous glass. The hotel lobby alone is a class act and is worth a visit.
Natalie Sanchez is a blogger based in Tucson, Arizona. Her blog, Happily Pink, is dedicated to food, fitness, fashion, and inspiration. For more Tucson adventures, follow Natalie on Instagram.