Washington D.C. Local Life
Meet My Neighborhood: Georgetown, Washington D.C.
Georgetown is the most historic neighborhood in Washington, D.C. and has a rich background, with former residents including John and Jacqueline Kennedy, along with a long list of other historical figures. Today, it is known for its variety of shopping destinations, gorgeous architecture, and cobblestone streets and walls (that I frequently take photos in front of).
I just moved to D.C. in June, and Georgetown quickly became my favorite neighborhood. I spend practically every weekend here and I'm going to share with you my Georgetown favorites of arguably my three favorite things in life: coffee, dessert, and shopping.
But First, Coffee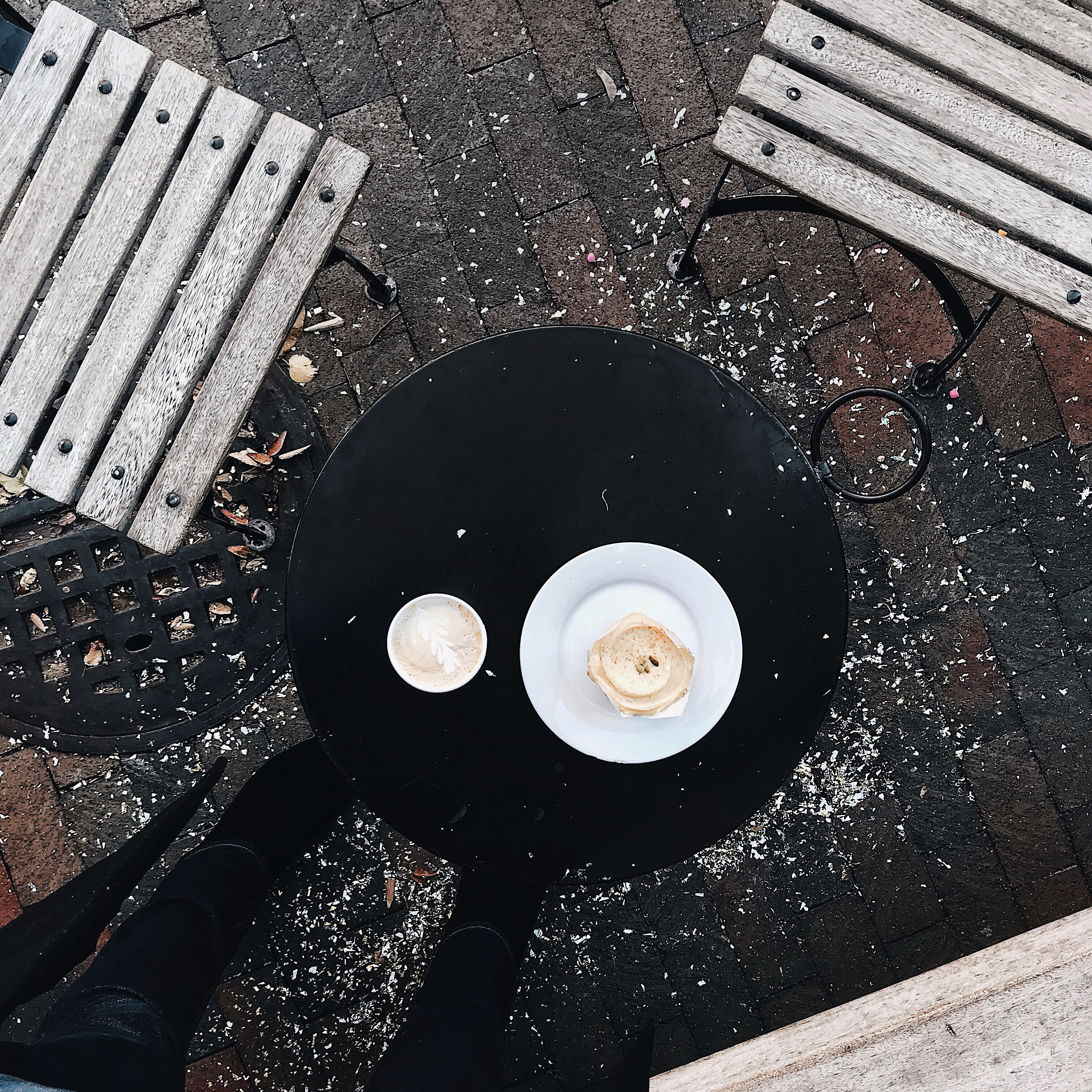 Coffee is an everyday staple for me, and the amount of time I spend in coffee shops is kind of embarrassing. So when it comes to D.C. coffee shops, I know the best destinations.
In Georgetown, my favorite coffee shop is Baked and Wired, which was actually the first coffee shop I went to in D.C. The best thing about this coffee shop is that it is half coffee shop, half bakery. Coffee and dessert -- honestly, what more could you want? Baked and Wired is relatively popular, and there is usually a line, but trust me when I say it's worth it.
The coffee shop side of Baked and Wired (if you haven't gotten it yet, the name refers to each half of the shop) has a nice variety of espressos, lattes, and teas. I typically just go for a Nitro Cold Brew iced coffee, because I'm that person that gets iced coffee in the middle of December. The bakery side has quite possibly the widest variety of cupcake flavors I've ever seen, and all the flavors I've tried so far are delicious. My go-to cupcake is a peanut butter and chocolate cupcake that they call "Pretty Bitchin." Excuse my French.
Bakeries: Because All I Eat is Dessert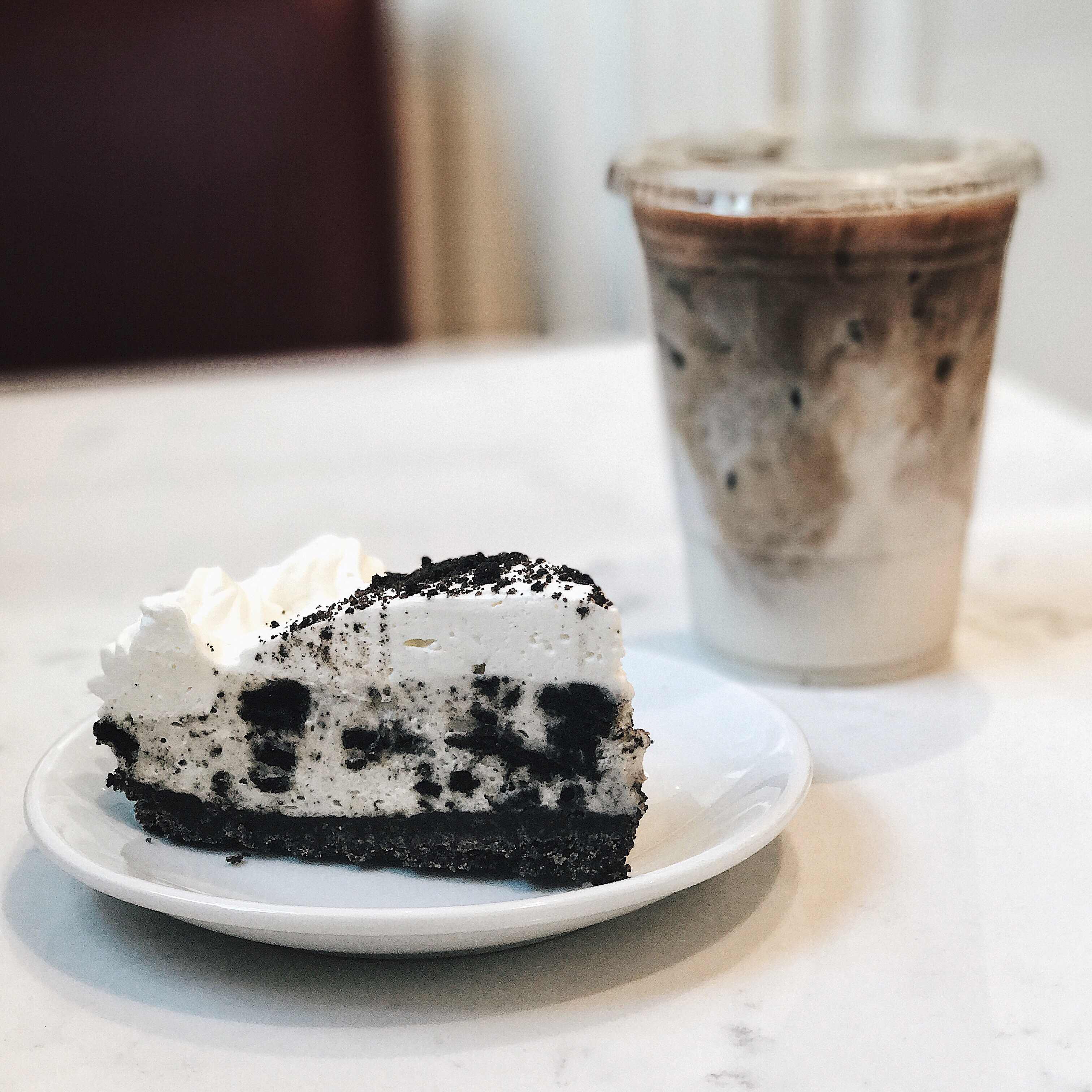 I'm not one of those bloggers that likes to live on acai bowls and pressed juices (even though I do love both of those things). I have a mouth full of sweet teeth, and I seek out the best bakeries no matter where I am.
My favorite bakery in Georgetown is hands down Dog Tag Bakery. Forget the other tourist destinations -- the Oreo Cream Pie from DTB is all you need in life. This bakery is also kind of hidden, so it tends to be less packed with people, which allows you to escape the crowds.
But even more special than their treats is the mission behind them. Dog Tag Bakery was founded by two military veterans, and the proceeds from the bakery go toward their program that provides jobs to disabled veterans. Not only are you enjoying some of the best desserts D.C. has to offer, but your purchase will go towards a great cause.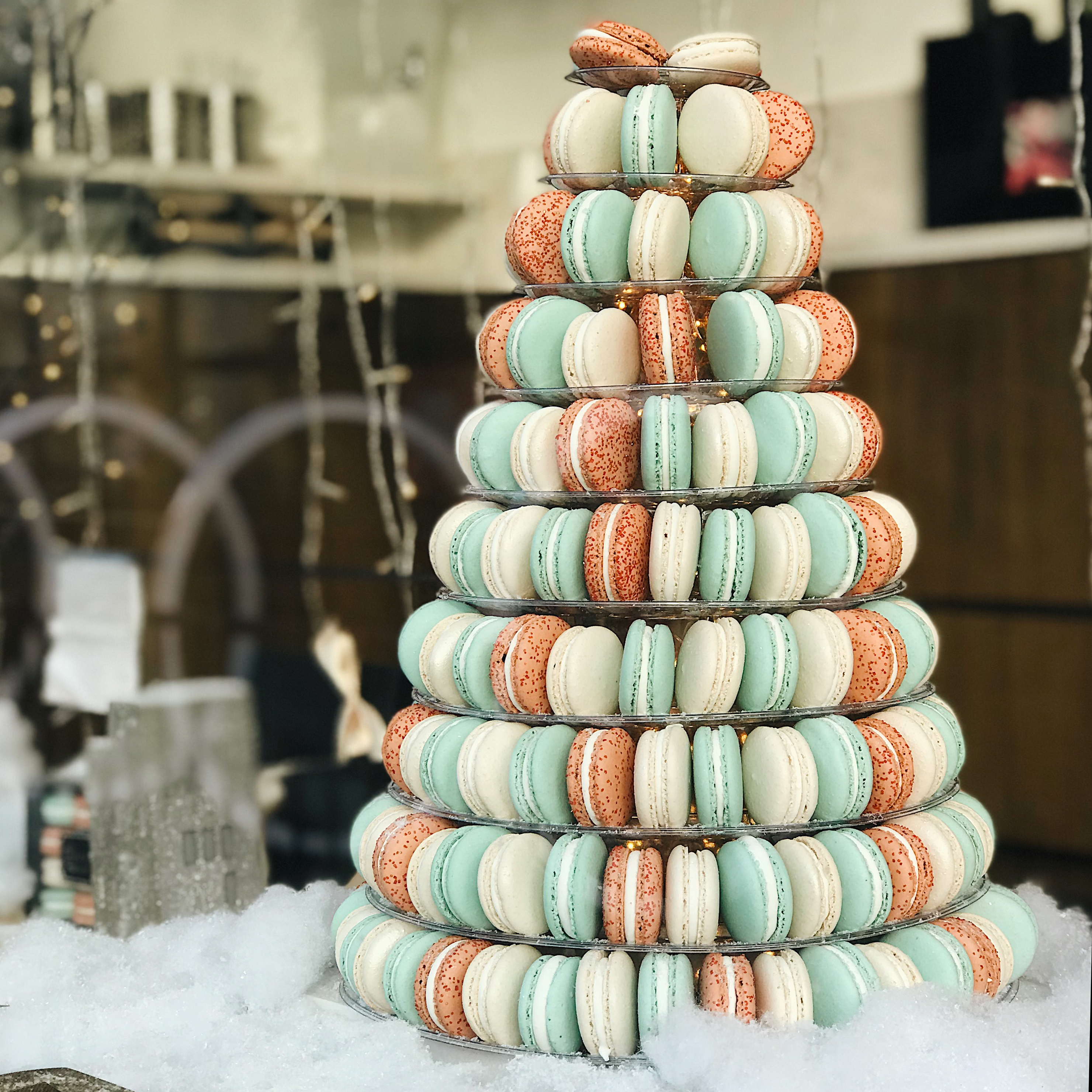 An honorable mention goes to a recent favorite of mine, Olivia Macaron, a macaron shop with endless flavor options and, of course, delicious macarons. Their shop is so adorable I can barely stand it, and the workers there are always so pleasant. Some of them know I'm a frequent customer and give me a free macaron on occasion, which honestly makes my day. They also have a Christmas tree decoration made out of macarons, which is quite possibly the cutest thing I've ever seen.
Now That You've Bought Coffee and Dessert, Time for Clothes!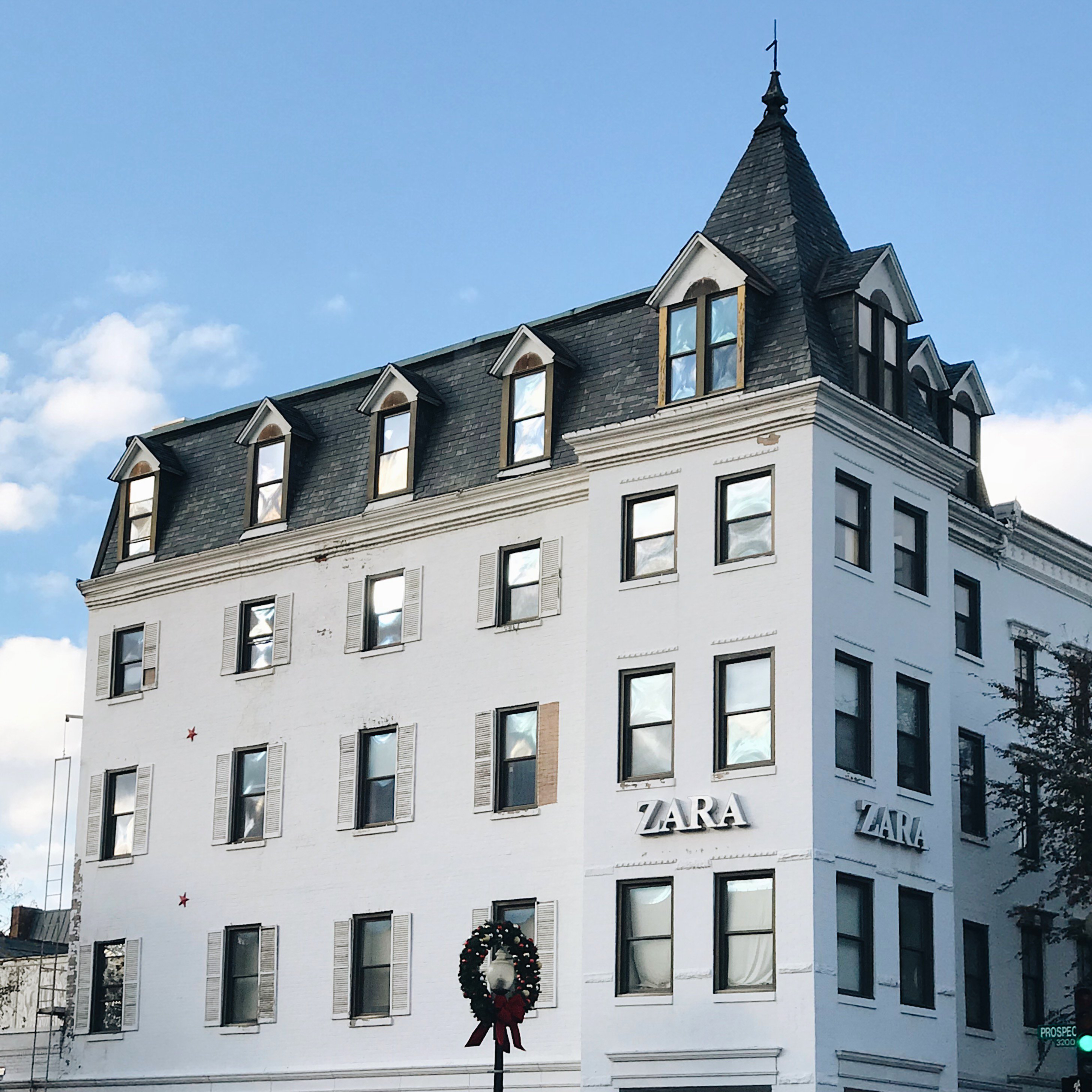 I will admit that I am slightly addicted to shopping, and M Street in Georgetown is one of the best areas to shop in D.C. The variety is top notch, with everyday stores like H&M, Urban Outfitters, and Zara, mixed in with pricier stores like Coach, Calvin Klein, Kate Spade, and All Saints. Some of these stores were built into the historic architecture of Georgetown, which makes them more unique and interesting.
Along with the clothing stores, there are also home decor stores like Restoration Hardware and Jonathan Adler, and beauty/cosmetic stores like Lush and Sephora. Essentially, M Street in Georgetown has just about any store you could ever want, and is the perfect area for a much-needed shopping spree.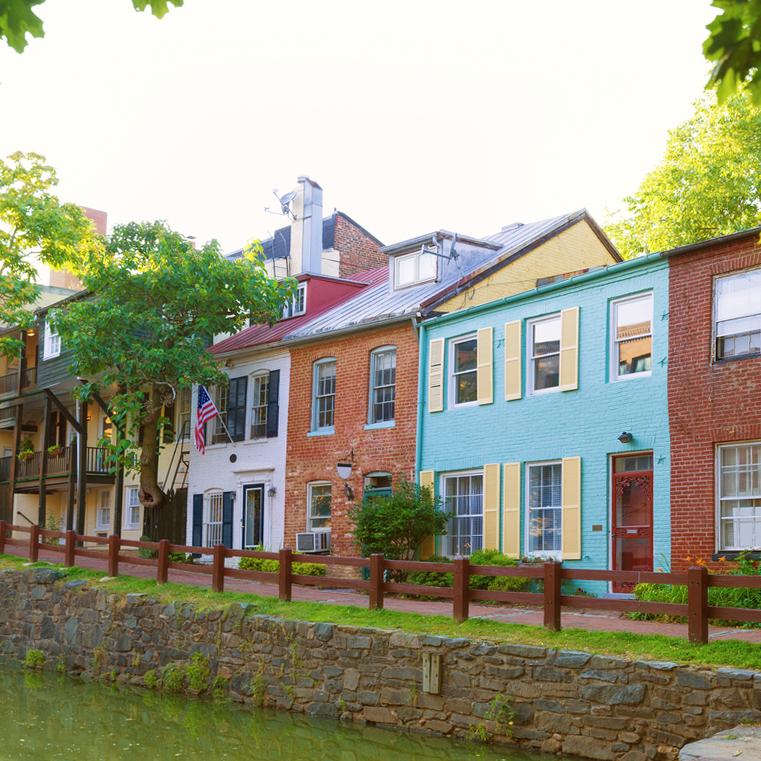 Overall, Georgetown is a quaint, historic, and aesthetically pleasing neighborhood in D.C. with so much to offer. I hope my guide to Georgetown helped you get to know the area a bit more, and now you'll have a list of destinations for when you visit!
Austin Rutland is a writer, blogger, and men's fashion enthusiast based in Washington, D.C. Follow him on Instagram for more D.C. adventures, and be sure to check out his website!