San Diego Local Life
Meet My Neighborhood: Little Italy, San Diego
Growing up in the Northeast, I never had the opportunity to travel to the West Coast. In my eyes California was a whole other world, a place I only saw in movies or on TV. Until one day, I hopped on a plane and flew to San Diego to visit colleges. Greeted by sunshine and palm trees, I was sold. I knew this was where I wanted to live. Now a college grad, San Diego is still the place I call home. Over the years I've made plenty of memories exploring the different facets of San Diego.
Although a small city, San Diego houses beach communities, a bustling city center, and trendy neighborhoods that feature hidden restaurants. My favorite person to explore San Diego with is my boyfriend, Garrett. Our busy schedules make it hard for us to spend a lot of time together, so we love when we can unwind and go out for a date night. We love heading to San Diego's Little Italy neighborhood for date night because there's so much to do and see. Little Italy sits just outside the main city center. It's a slightly more relaxed environment with city and ocean views to take in as you walk the streets. Although Little Italy isn't only for lovers, I thought it'd be fun to share some of our favorite date night spots in this distinct neighborhood.
Where To Shop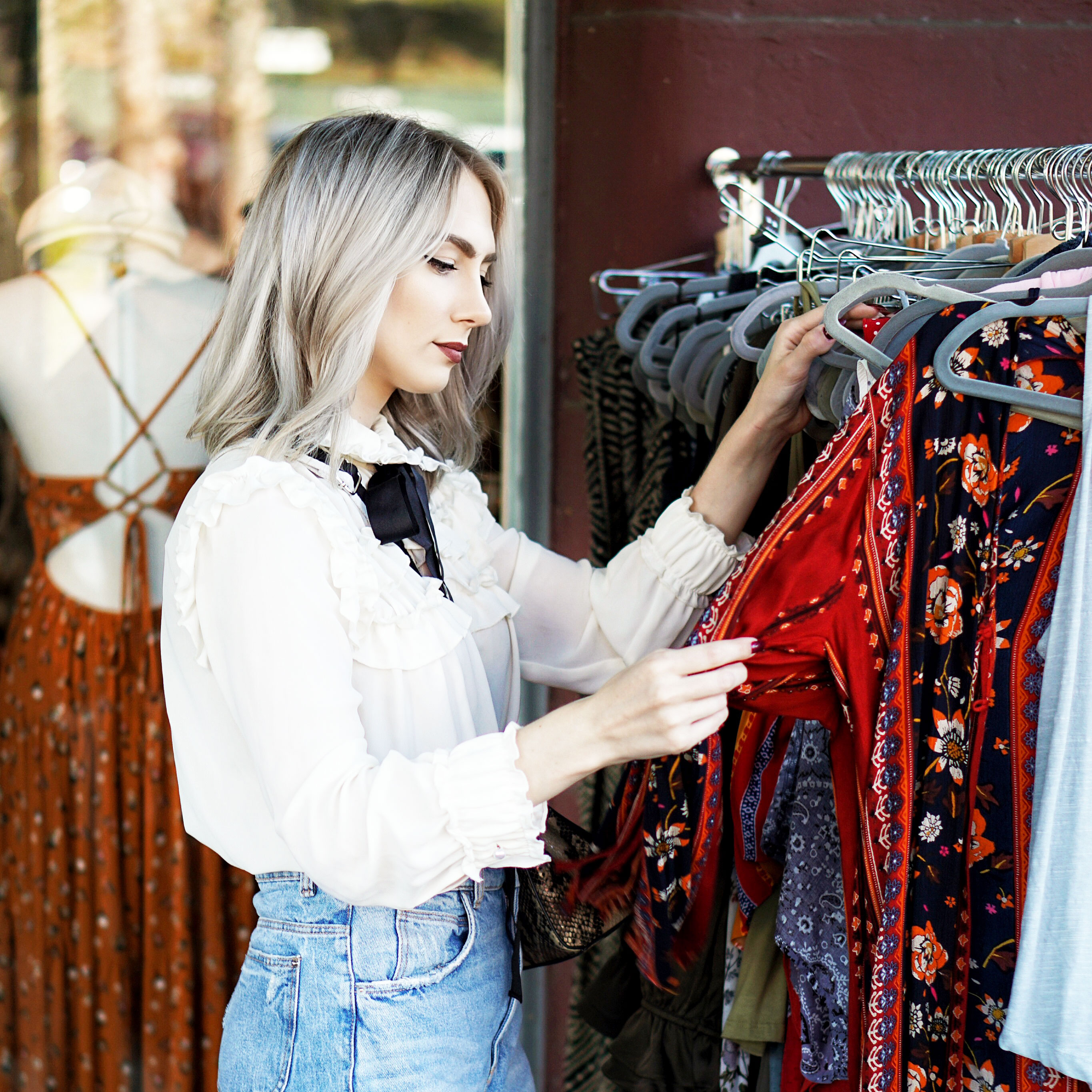 Let's start with my favorite category: shopping. Of course, no date is complete without Garrett buying me something to wear first–just kidding! So how does shopping fit into date night? Well, in my world, shopping fits into every night. I always manage to sniff out spots to shop even when we're out on a date, especially in Little Italy. Little Italy is best explored on foot, as Garrett and I stroll to dinner I find my eyes wandering into the cute boutiques and often stopping to do some window shopping. Just the other day we discovered Stroll, a picturesque boutique featuring boho chic clothing and accessories. Make sure to also check out Little Apple, for more clothing, and Architectural Salvage for unique vintage finds.
Where To Eat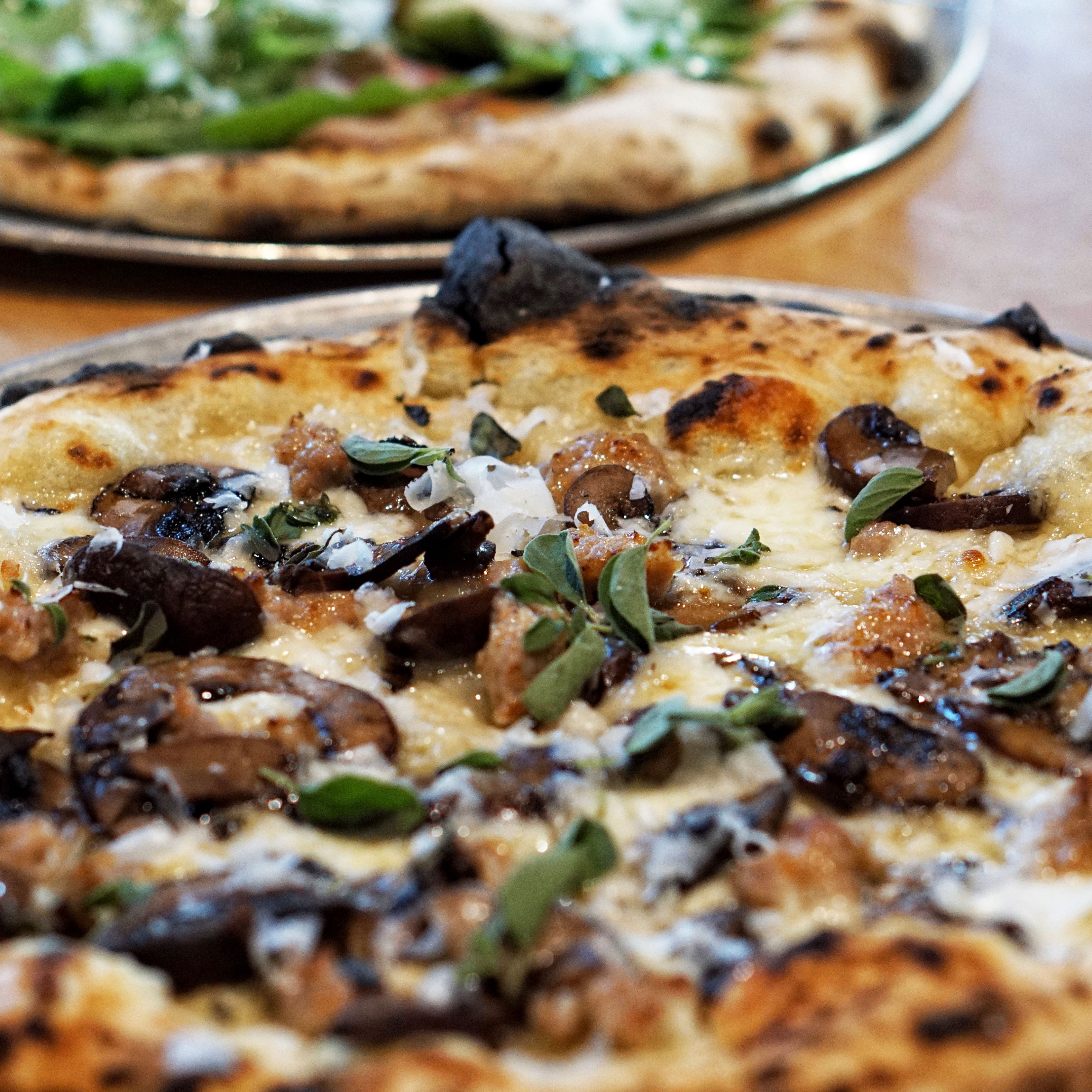 There are so many good places to eat in Little Italy. Picking one spot to feature for this post was nearly impossible. Little Italy has everything from old school pizzerias to trendy five-star restaurants headed by top chefs. For our date night, Garrett and I decided to head somewhere we hadn't tried before. Nolita Hall is a relatively new spot in Little Italy. It's trendy, has a fun upbeat atmosphere (indoor shuffleboard), and the food is delicious. We grabbed two of their signature pizzas and a cocktail to kick off our night. Some other must-visit restaurants include Craft & Commerce, which boasts a secret tiki lounge in the back; The Crack Shack, created by Top Chef Richard Blais; and Underbelly, a San Diego staple for ramen.
Where To Drink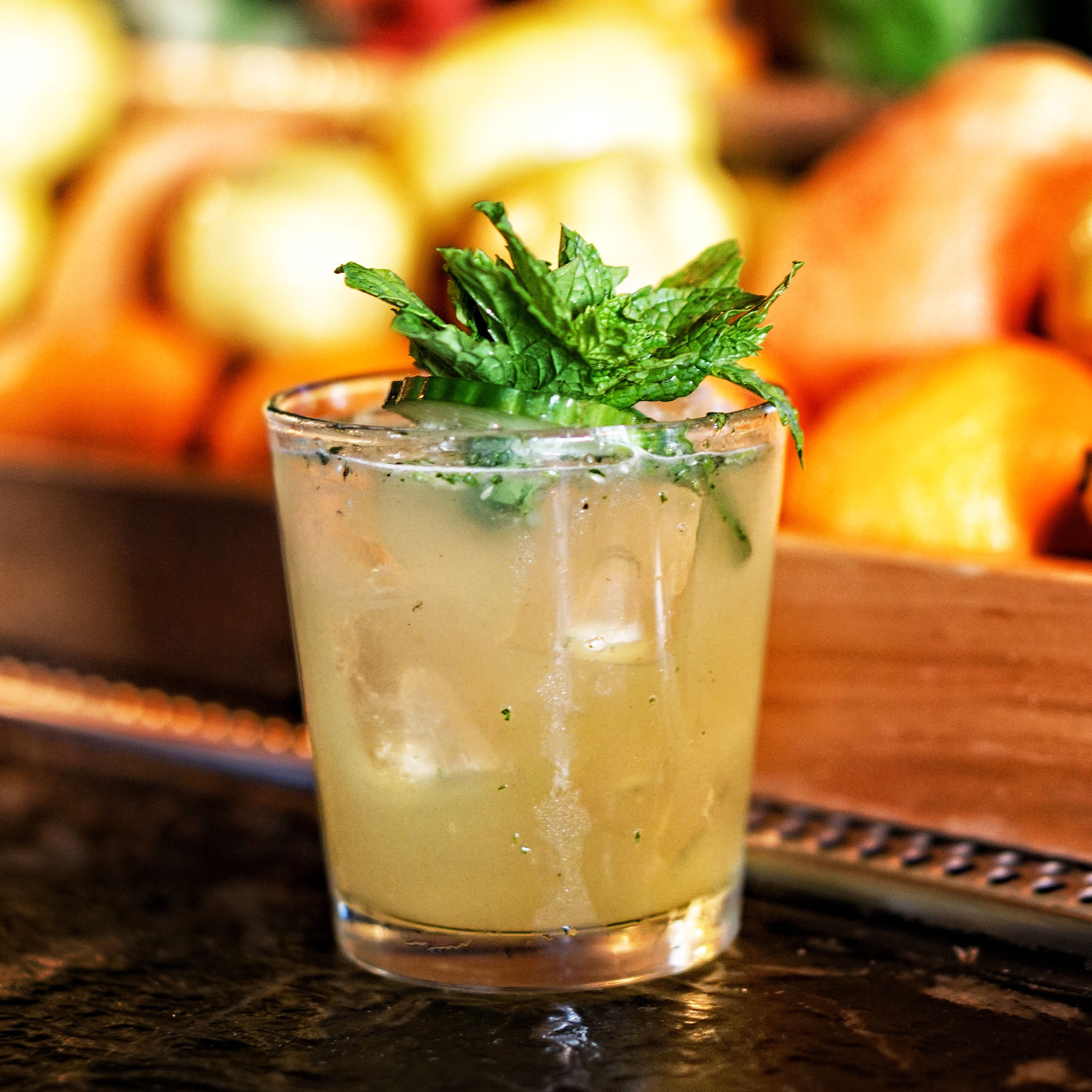 No date night is complete without a good cocktail. One of our favorite spots in Little Italy is Kettner Exchange, an upscale cocktail lounge with drinks that don't disappoint. Unfortunately the second floor was closed when we last visited, but I highly recommend checking it out when you go. Their top floor bar sits high enough to grant patrons gorgeous views of the harbor while they indulge in food and drinks. Oh yeah, I forgot to mention one of the best parts of Little Italy, and it sits right on the water. No matter where I am, if I can watch the water, I feel like I'm on vacation. I love that a place so close to home can be that escape for me. If a cocktail isn't quenching your thirst, you could also try one of Little Italy's many breweries. After all, San Diego is known as a mecca for craft beer.
Explore The Sights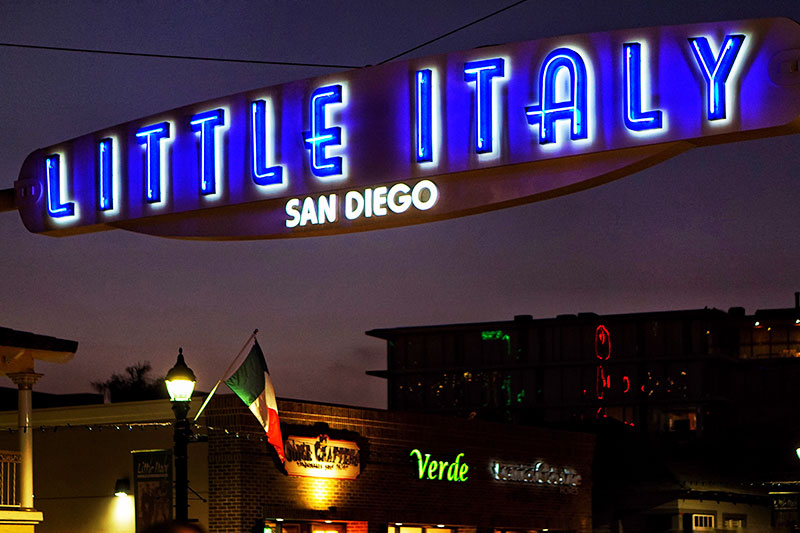 I've been in San Diego for six years now and I still love being a tourist in my own city. As I said, Little Italy is best explored on foot. Instead of heading straight home after dinner, we like to walk around, do some people-watching, and enjoy the beautiful San Diego weather. It's always fun to swing by the "Little Italy" sign. The sign sits right above the Little Italy Food Hall, an open air space where you can grab more food or catch some live entertainment if you're lucky. Waterfront Park is another gorgeous piece of Little Italy. Walk around the fountains or sit in the grass and watch the sunset over the harbor—it's the perfect ending to any night.
Morgan Chelednik is a lifestyle, fashion and beauty blogger based in San Diego. You can follow her on Instagram here and view more content on her blog, Until the Very Trend.