Bay Area Local Life
Meet My Neighborhood: Piedmont Avenue, Oakland
The most idyllic neighborhood would be one that boasts a landmark so cute it gets featured in a Pixar movie. Too good to be true, right? Nope!
Piedmont Avenue in Oakland, California has it all: cute local shops, amazing and varied cuisine, historic landmarks, dog-friendly everything, and even an iconic ice cream shop (Fenton's Creamery) featured in Pixar's "Up."
While I love touting this fun fact, the truth is I'm lactose intolerant, so I usually walk a little farther down to get my fill of treats. I don't have to walk very far, however. Here are some of my favorite spots to hang out nearby.
Treats & Eats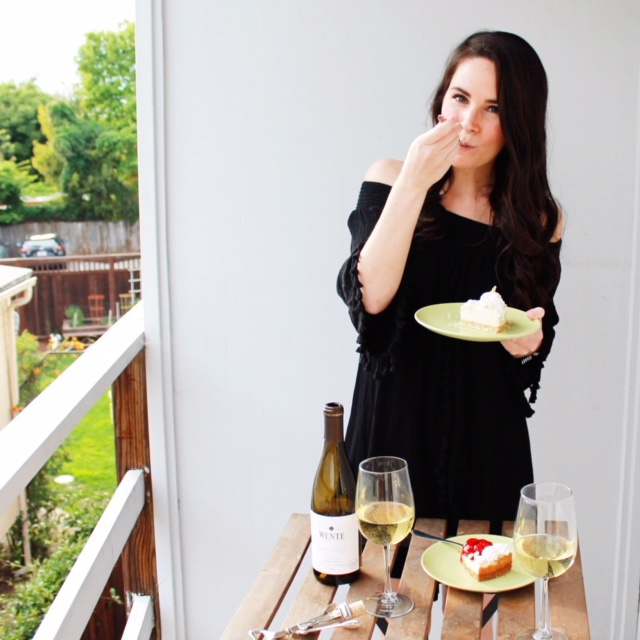 Timeless Coffee Roasters
This adorable little bakery/coffee shop is entirely vegan, but you would never know. They have the BEST cheesecake I've ever tasted. In addition, they have plenty of unique, ever-changing selections of delectable donuts, cupcakes, soft serve (I tried a coffee float the other day and it was dreamy) as well as savory dishes like quiche and bagel puffs filled with vegan cream cheese. I would go here every single morning if I could.
Simply Greek
When it comes to take-out dinner, this adorable family-owned spot is my go-to. The tiny restaurant has a staff of friendly, accommodating folks who don't judge me for ordering the same thing every single time — xoriatiki salad with gyro and a side of tzatziki sauce, hummus, and pita. Don't forget the baklava!
Ninna
For a nice, sit-down experience with delicious Thai food, check out Ninna. This quiet, intimate restaurant is perfect for date night. Everything I've tried has been fantastic, but the red curry is the best I've ever had.
Historic Landmark Hangouts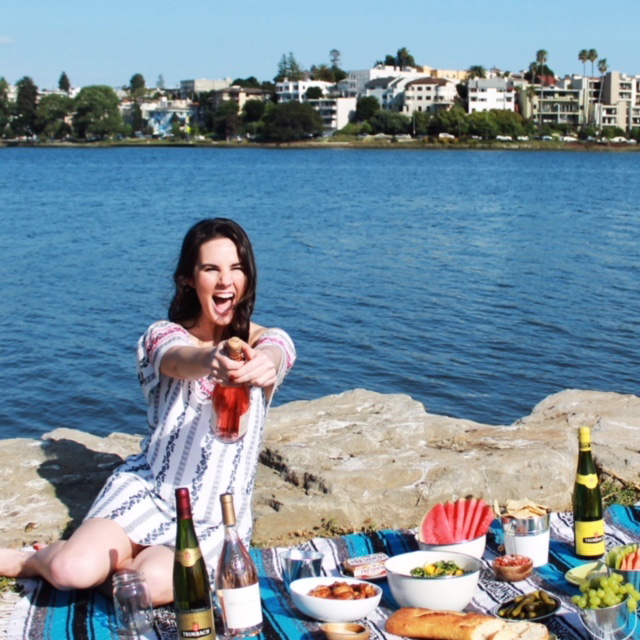 Mountain View Cemetery
When I first moved to the neighborhood, I found the idea of strolling around a cemetery a bit creepy. However, it took just one visit to totally change my mind. This historic cemetery located in the foothills bordering Piedmont Ave. was designed by legendary landscape architect Frederick Law Olmsted, who also designed Central Park in NYC and. It's gorgeous, and you can usually find plenty of folks walking their dogs while getting a good workout navigating the steep hills.
Piedmont Movie Theater
Open since September of 1917, this cute movie theater not only supplies passersby with complimentary wafts of buttery popcorn, but it's the oldest operating cinema in the city of Oakland. They started out showing silent films, moved on to cinematic classics like "Star Wars" and "Jaws," and today they show a mix of indie and award-winning films.
Lake Merritt
Just a couple miles from Piedmont Ave., you'll find an adorable lake surrounded by a slew of restaurants, coffee shops, and boutiques. However, the lake is great all on its own. There's a weekly farmers market right next to the water, and it's a rare day that you don't find at least a few people dancing, playing music, or practicing aerial yoga. It's definitely one of my favorite spots to have a picnic.
Shop the Shops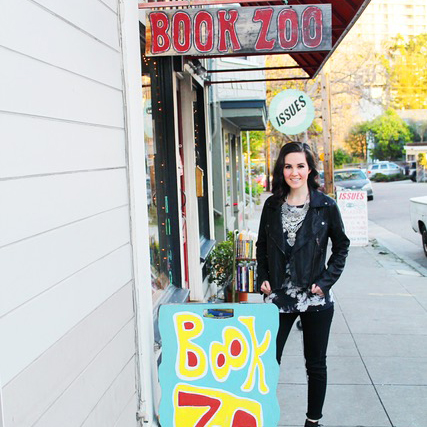 Reading
There's a cute shop for just about everything you could want on Piedmont Ave. For books, there are used bookstores like Spectator Books and Owl & Company which both boast super-friendly and helpful staff. For quirky zines, indie books, and self-published goodness, there's ISSUES tucked away in a little alley.
Gifting
Whether you're looking for a cute gift, a hilarious card, or you want to throw a party, Nathan & Co has the cutest, funniest, and local-est variety. I love going every few weeks to see the new stuff that comes in. Then, for the self-care enthusiasts, there's Rare Bird and Neighbor with their variety of locally made lotions, artisanal condiments, healing crystals, and gorgeous jewelry.
Vintage
For the fashionistas, there are tons of options, like Gypsy Road Studio, Mercy Vintage, and Selah. They're packed with everything from vintage cowboy boots to turquoise accented jackets and gorgeous flowy dresses.
—
MacKensie Gibson is a blogger and adventurer based in Oakland, California. You can follow her journey on Instagram, as well as on her lactose-free living account.