Meet My Neighborhood: Southwest, Las Vegas
Meet My Neighborhood: Southwest, Las Vegas
I moved to Las Vegas 12 years ago from Los Angeles. I'd just graduated college and decided that I wanted to pursue a career in radio. I figured Las Vegas was a good fit for me because I loved The Strip. It's less intimidating than LA, and the cost of living is low.
So in March 2006, with $400 to my name, I packed up my car and drove here. I'd planned on being here two years, saving money by bartending, then moving back to LA. Twelve years later, I'm still in Las Vegas.
I chose the Southwest when I first moved here because a college friend of mine lived there. That was the best decision I ever made, and I've never left. I love this area because it's in a great location, my rent is reasonable, and I'm minutes from the 215 freeway, which takes me everywhere. I also like that I'm five-to-ten minutes from the Spring Valley, Mountain's Edge, and Summerlin neighborhoods. Another plus about this neighborhood: the insane views of The Strip skyline. The Strip gets old but that skyline never does.
Even though I currently rent, I bought my first home in this area, and I plan on buying again very soon. The area is safe, the houses are reasonably priced, and I have a feeling I'll be living in this neighborhood for a long time to come.
People always ask strange questions when they find out I live in Vegas. They think all locals live in casinos, only eat in buffets, and work as showgirls for a living. That's not the case. Vegas living is pretty much just like everywhere else.
In and Around the Neighborhood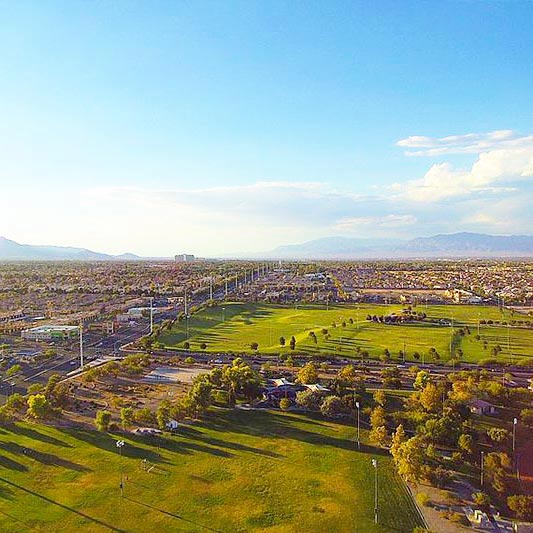 Everything I need is a short drive away so I rarely leave my part of town. If my boyfriend and I want to see a movie, we usually visit Red Rock Casino Resort and Spa or The Orleans Hotel and Casino. Even though, these days, I prefer just walking my dog around our neighborhood because he's really old and really blind. His favorite dog park is at Desert Breeze Park. If I need something out of the ordinary from a specialty store, Sprouts and Trader Joe's are an easy drive away.
Shopping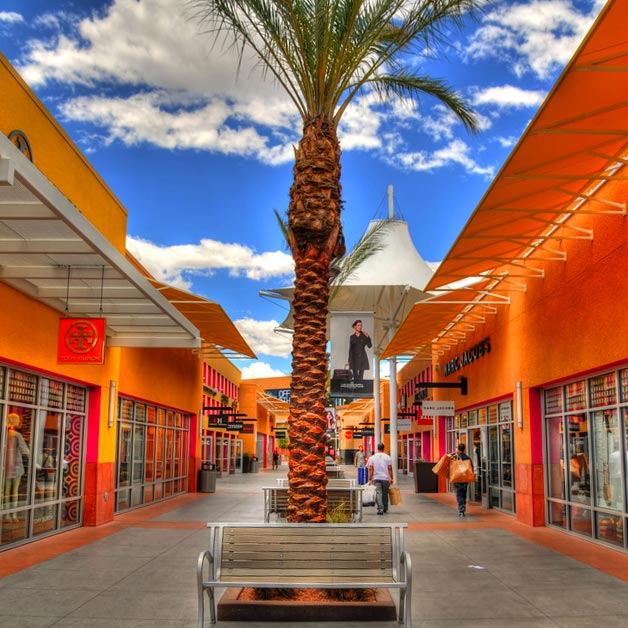 I was very excited when I found out that Ikea was coming to the city, but I was ecstatic when I realized it would be around the corner from my house. Needless to say, I go there a lot. I'm also looking forward to the new shopping district that's currently being built across the street from Ikea called The Bend. As Fox5 explains, The Bend will definitely enhance the neighborhood with retail stores, bars, restaurants, and a movie theater.
When I want to put a dent in my bank account with some shopping, I usually go to Town Square and the Las Vegas South Premium Outlets. Both are just a ten-minute drive down the 215 freeway.
Eating and Drinking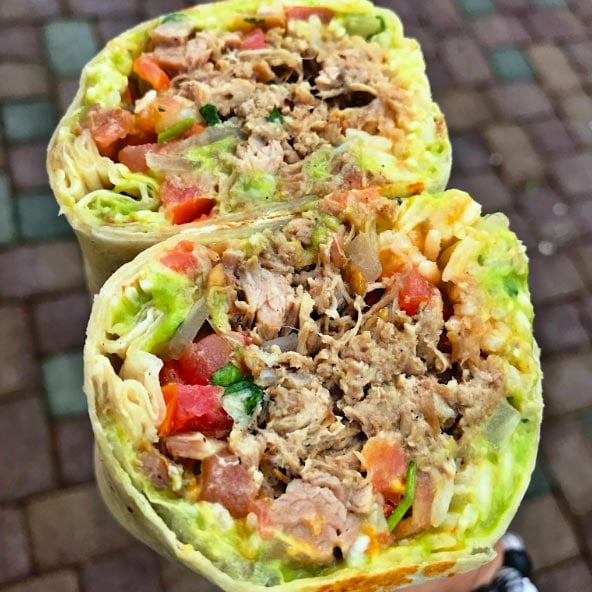 I still have my LA roots in me so I love Mexican food. If I want a break from my classy Taco Bell, I love visiting the new Mexican spot by my house, Me Gusta Tacos. Their burritos and tacos are delish.
The must-try sushi spot in my neighborhood is Sushi Koma. They have great prices and great food options. They also stay open late which is ideal because I work late and I'm a night owl. If you ever visit, try the brie and Grape quesadilla, seared tuna carpaccio, or the seafood tostada.
I'm usually not one for fancy dining, but I recently stumbled upon The Black Sheep a few miles from my house, and it's superb. It's a tiny upscale spot that anyone in the neighborhood must try. Their salmon skin tacos and West Coast oysters are my favorites.
Neighborhood Bars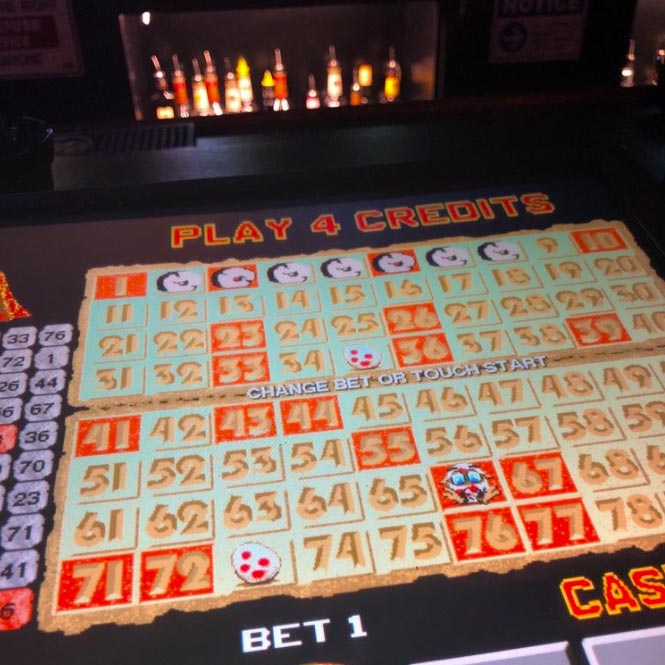 This city is oversaturated with bars and sometimes one is just like the other. That's not the case, however, with my favorite neighborhood bar, Aces Bar and Grill. My boyfriend and I have been visiting Aces for about five years. We go there so much that we know every bartender and staff member. You could definitely say we're regulars. We have a standing date there once a week to visit and harass our favorite bartender, Nick, and play Keno. Sometimes Keno kicks our butts and sometimes it pays handsomely. I'm not gonna lie, it mostly kicks our butt.
Another bar we enjoy is our favorite Packers Bar, Jackson's Bar and Grill. Even though the place is beyond packed for Packers games, we try to watch a few games there every season.