Meet My Neighborhood: West Newport in Newport Beach
Meet My Neighborhood: West Newport in Newport Beach
While I am a recent Chicago transplant (and loving my new neighborhood, River North) the place you grew up never stops being home.
West Newport is a quintessential California neighborhood with over two miles of coastline, a picturesque marina, plenty of palm trees, and its fair share of summertime tourism. It also has a vibrant bar and restaurant scene and is one of Newport Beach's premier destinations for dinning and entertainment, for both locals and visitors alike. Whenever I return home for the weekend, I find myself frantically sprinting through the area so I can make sure to hit all of my go-to spots, even if that means eating five meals in one day. So while this is just a small sampling of all West Newport has to offer, here are some of my favorite things in the neighborhood.
But First, Coffee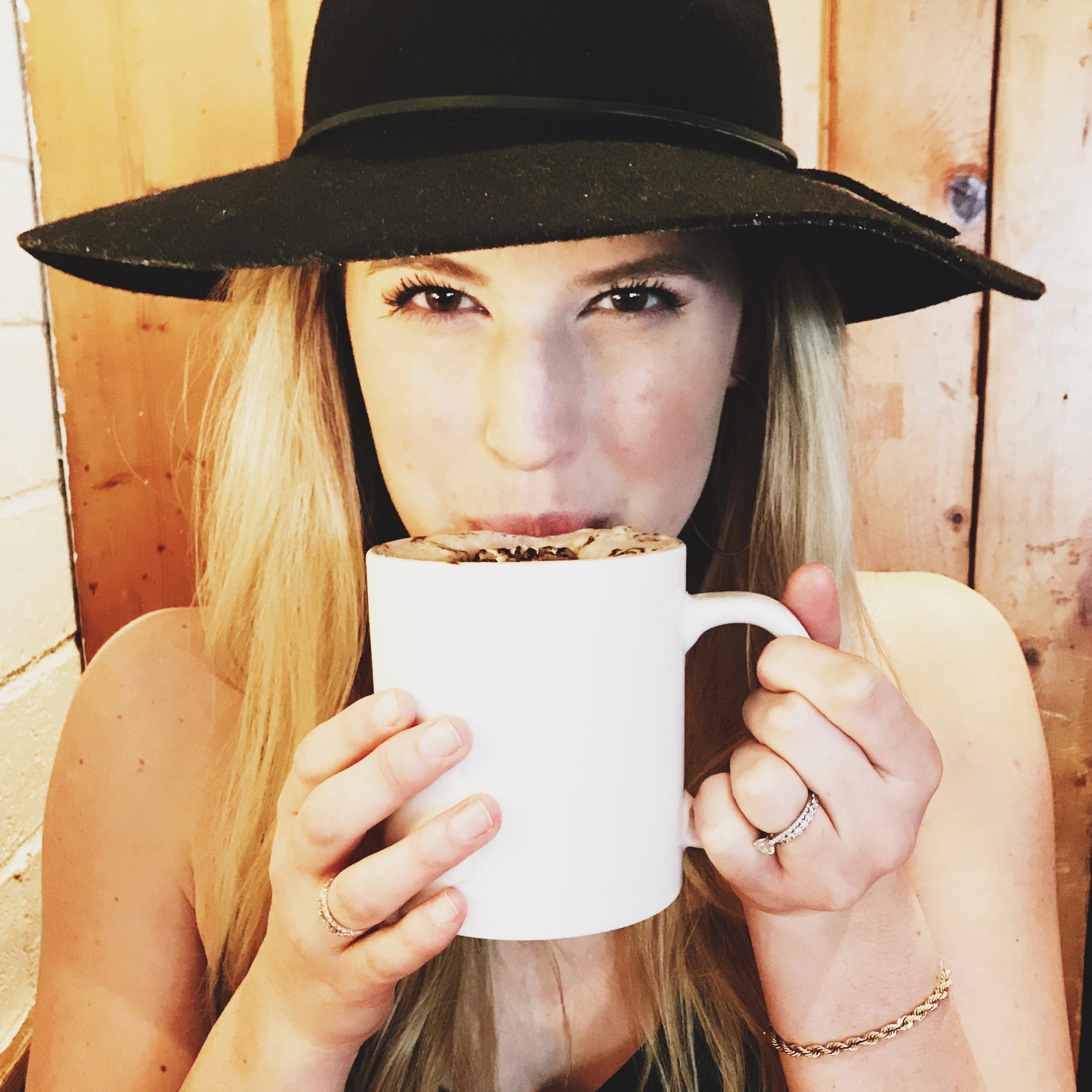 A neighborhood staple since 1985, Alta Coffee is a long-standing favorite of residents and visitors alike. The walls of this quaint restaurant feature the work of local photographers and artists, and you'll find crowds squeezing into the small space to listen to local musicians every Friday at 7:30 p.m. (and the occasional Thursday or Saturday). The beloved haunt is equally popular for early-morning brews, Saturday brunch, an afternoon pick-me-up, or late-night drinks and dessert.
Though you won't find it on the menu, the "Dirty Chai Latte" — your typical chai latte plus a shot (or two, or three) of espresso — is perfectly sweet, spiced, and strong enough to power your day. If you're looking for what could quite possibly be the most indulgent coffee drink known to mankind, try the whipped cream-topped "Toffee Latte." While I can personally vouch for every dessert on the menu, I promise I order real food here as well. The "Bueno Bowl" is excellent.
Shop the Waterfront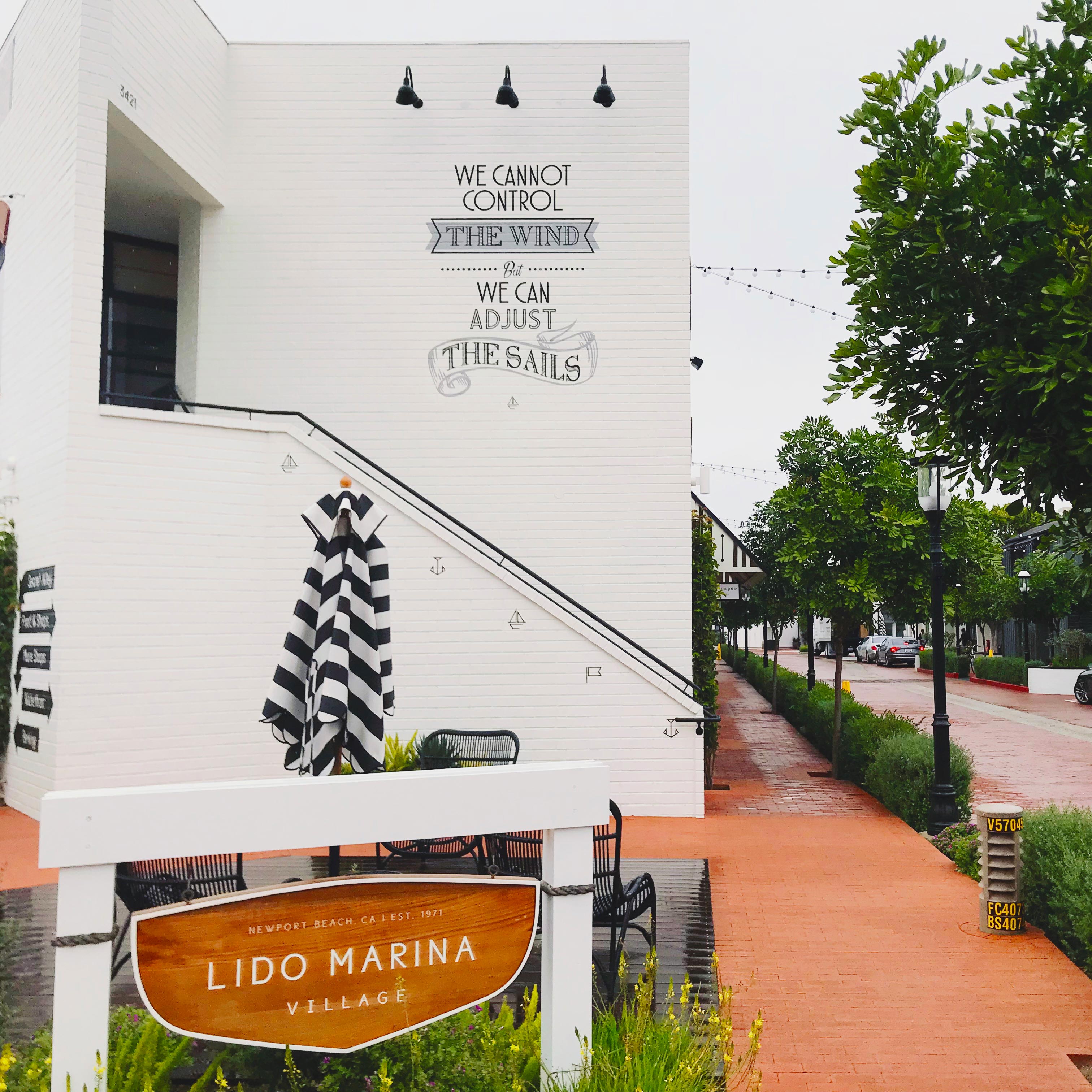 The Lido Marina VIllage is a fairly recent addition to the West Newport waterfront but it's a welcome one. Though the area was originally developed in the 1970s, many of the waterfront properties had been vacant since the 1990s until the recent revitalization. Now, the charming area boasts luxury boutiques, acclaimed restaurants, and insta-worthy walkways and outdoor seating.
Jenni Kayne showcases chic, streamlined clothing and houseware. Elyse Walker will entice you to spend your entire paycheck on a purse — the store occupies a former bank building and features the original vault, retrofitted to house a treasure trove of dazzling jewelry. For waterfront dining, snag a reservation at the famed restaurant Nobu, or enjoy a charcuterie board on the patio of my favorite spot, Zinque.
Lunch at Wild Taco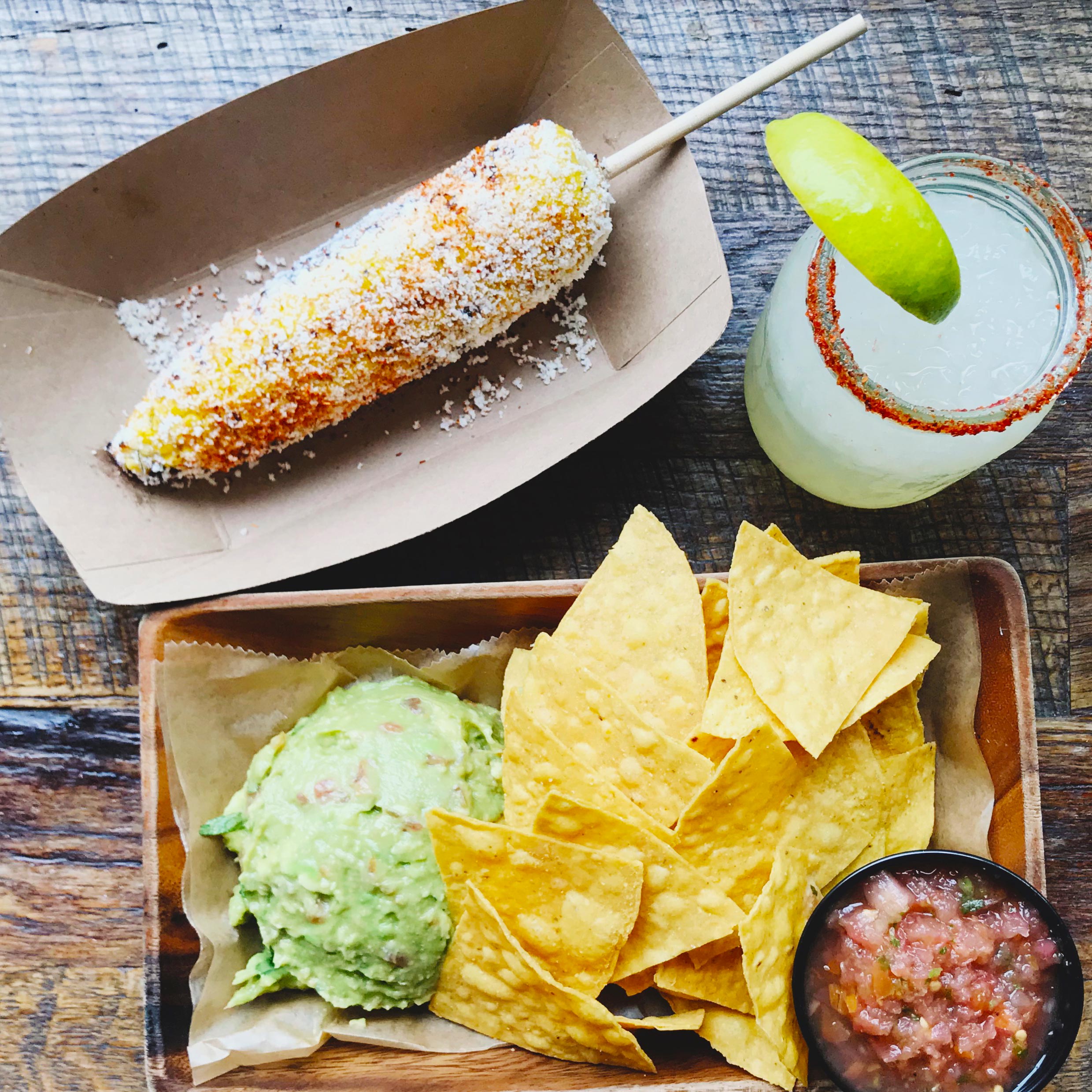 Like any true Southern Californian, I live for tacos. As in, when my parents pick me up from the airport, there are tacos waiting in the car. Another recent addition to the West Newport scene, Wild Taco has quickly become my go-to when I'm craving some good carnitas. The restaurant is owned by Bear Flag Fish Co., whose namesake restaurant is just around the corner and boasts some of the freshest seafood you'll find in the area (growing up, Bear Flag "Taco Tuesdays" were a staple in my house).
Wild Taco certainly has the same laid-back culture and commitment to fresh farm-(or ocean)-to-table ingredients as its sister spot, but with a Mexican food-inspired flair. While I may come for the carnitas, I stay for one of my favorite margaritas in all of Newport Beach (and I like to consider myself an expert on this subject) and the best can't-get-it-out-of-your-teeth-but-it-was-totally-worth-it grilled corn.
Visit All the Good Beaches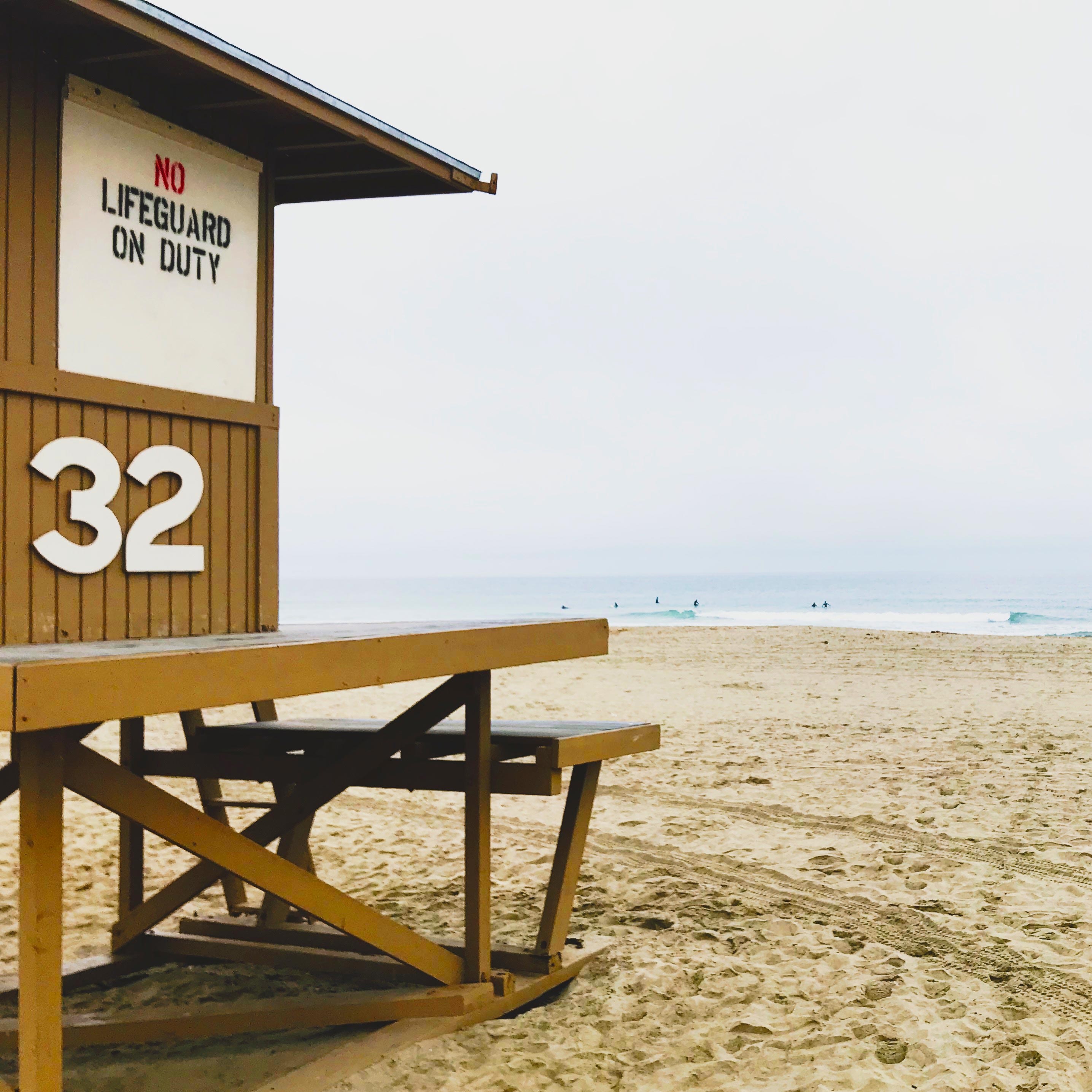 Now, while I would never say there are actually bad beaches in Southern California, everybody has their preferred "street" and mine makes its home in West Newport. I grew up going to 32nd Street and returning there now fills me with the good kind of high school nostalgia. But while 32nd street is my personal go-to, you really can't go wrong at any of the beaches in West Newport.
Starting just past the Newport Pier at 22nd Street, the West Newport coastline stretches over two miles past 62nd Street and ends where the Santa Ana River meets the Pacific Ocean. While the Newport Pier can get a little touristy for my taste, venture towards the river and you'll start to see fewer beach umbrellas. If you make your way down to the River Jetties, where the river meets the ocean, you can bring your furry friend to the dog beach and play catch in the waves.
Duffy to Dinner
Only in California will you hear residents use the term "Duffy" as a verb. Duffy boats were invented here by Marshall Duffield (hence the name) in the 1970s and have since become one of the most popular ways to navigate Newport Bay. These small electric boats, which seat up to 12 adults comfortably, are perfect for cruising the harbor during sunset and easy to dock at any of the public piers that line the water. You can rent a Duffy at the namesake Duffy Electric Boat Company on the Pacific Coast Highway and cruise around the bay before docking for dinner.
While there are plenty of restaurants that feature public docks, one of my favorites is The Cannery. Originally a commercial fish cannery, the plant was repurposed into a restaurant in 1973 and has since become a local mainstay. While the downstairs dining room might be a little fancy for an average night out, the upstairs sushi lounge features delicious rolls and cocktails as well as a daily happy hour that lets you be a little indulgent without breaking the bank.
Movie Night at Lido Theater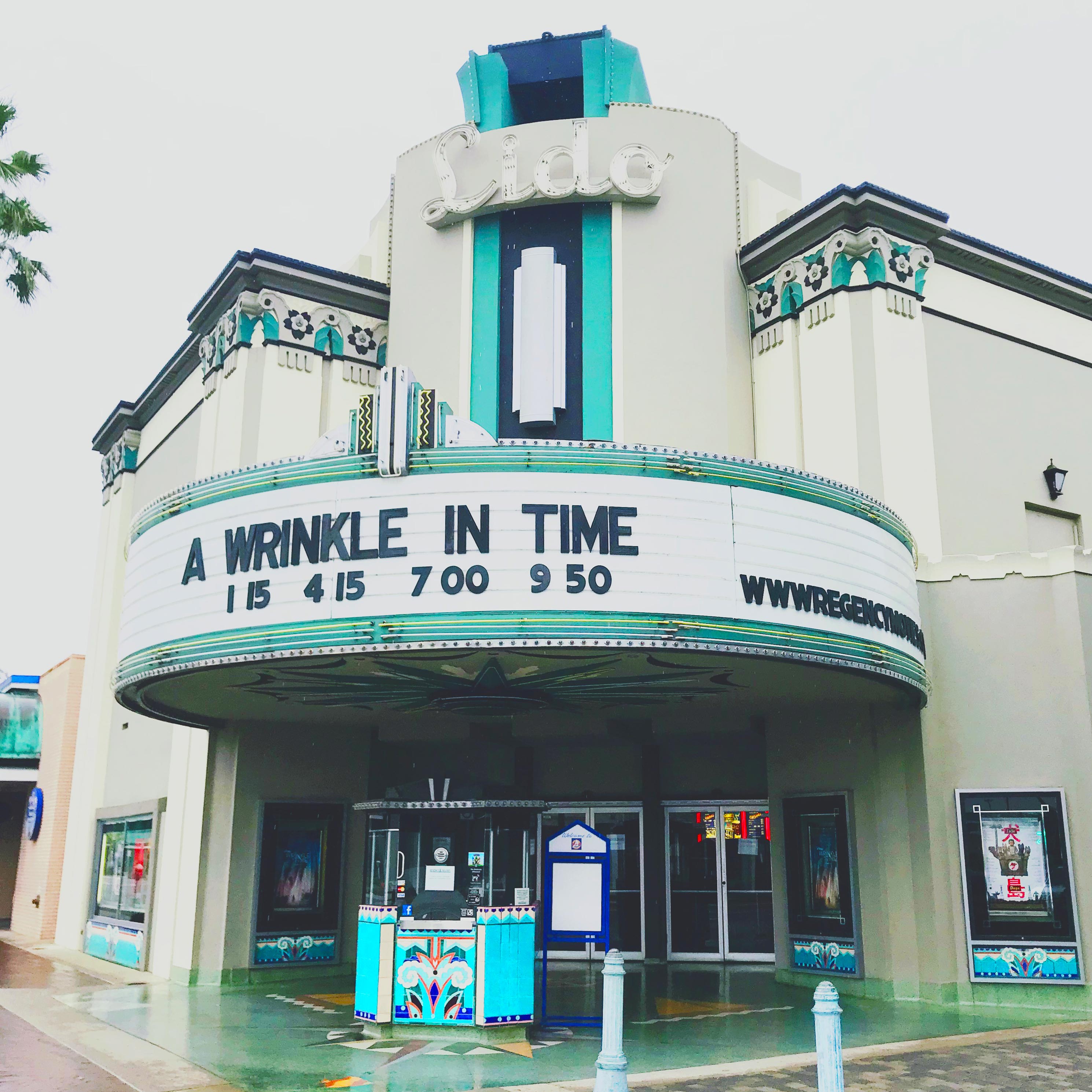 A neighborhood icon, the Lido Theater first opened in 1938 and still boasts many of its original features, which imbues the theater with a certain sense of nostalgia. The original box office, red velvet curtains, and old-school marquee all reflect the theater's history and contribute to its distinction as a local treasure. The theater typically shows only one film at a time and features all kinds, including blockbusters, independent films, Newport Beach Film Festival productions, and seasonal cinematic classics.
The theater has also been known to showcase local productions. In high school, I attended the "premiere" of a film my classmates and I directed and starred in (fingers crossed that this doesn't still exist somewhere on the internet). But whether you are attending your own premiere, catching a holiday classic, or seeing the latest Hollywood release, there's no better place to do so than Lido Theater.