Miami Makes Amazon's Short List for New Headquarters
The good news? Miami was selected from among 238 applicants for Amazon's short list of potential sites for its second headquarters. The bad news? So were 19 other cities.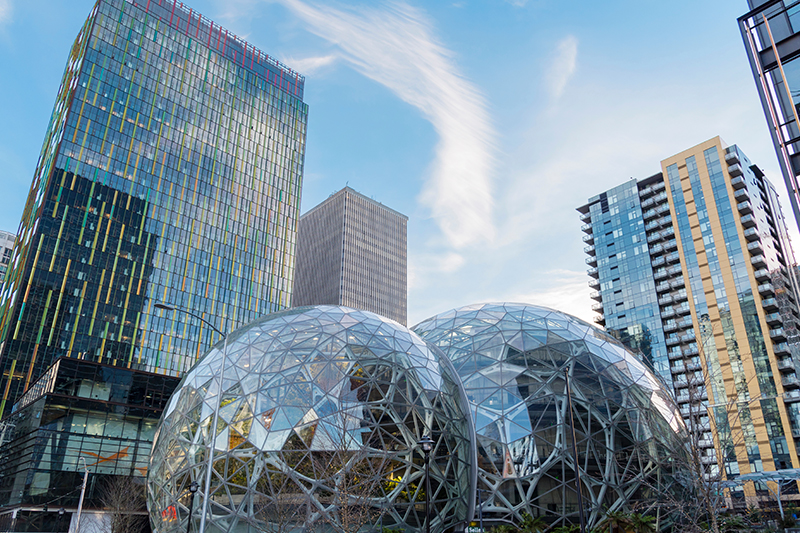 Amazon recently released the list of cities in the United States and Canada that it is considering as possible sites for its second headquarters. Its first headquarters is in Seattle. In September, Amazon issued a request for proposals (RFP) seeking bids for its new headquarters. The company said it is seeking an international hub with strong educational institutions and high quality of life that can support as many as 50,000 future employees. The company projects that it may need as many as 8 million square feet of space to house its new offices. In the RFP, Amazon said that its presence in Seattle had contributed roughly $38 billion to the city's economy over six years.
In response to the RFP, officials from South Florida decided to join forces in the effort, offering eight potential sites in Palm Beach, Broward, and Miami-Dade counties. The sites identified in the RFP response have not been made public due to confidentiality. In the proposal, officials planned to feature South Florida's warm and sunny climate as an inviting contrast to Seattle's cool and damp climate. They also planned to tout the region's transportation options, including its three airports and the soon-to-open Brightline commuter train that will serve Miami, Fort Lauderdale, West Palm Beach, and eventually Orlando.
The City of Doral decided to submit its own proposal, offering Amazon 47 acres in its downtown area for the first phase of the HQ2 expansion. Future growth space for the project would include part of the 250-acre White golf course, which Codina and Lennar Homes bought in 2016 and had earmarked to use for single-family home development.
Bob Swindell, president of the Greater Fort Lauderdale Alliance, told the Sun-Sentinel Amazon's selection of the region in its Top 20 is a "huge validation" as a prime site for headquarters and technology companies. The region already has many top headquarters companies including AutoNation, Citrix Systems, Ultimate Software, Office Depot, ADT security, Carnival Corp., and Ryder System.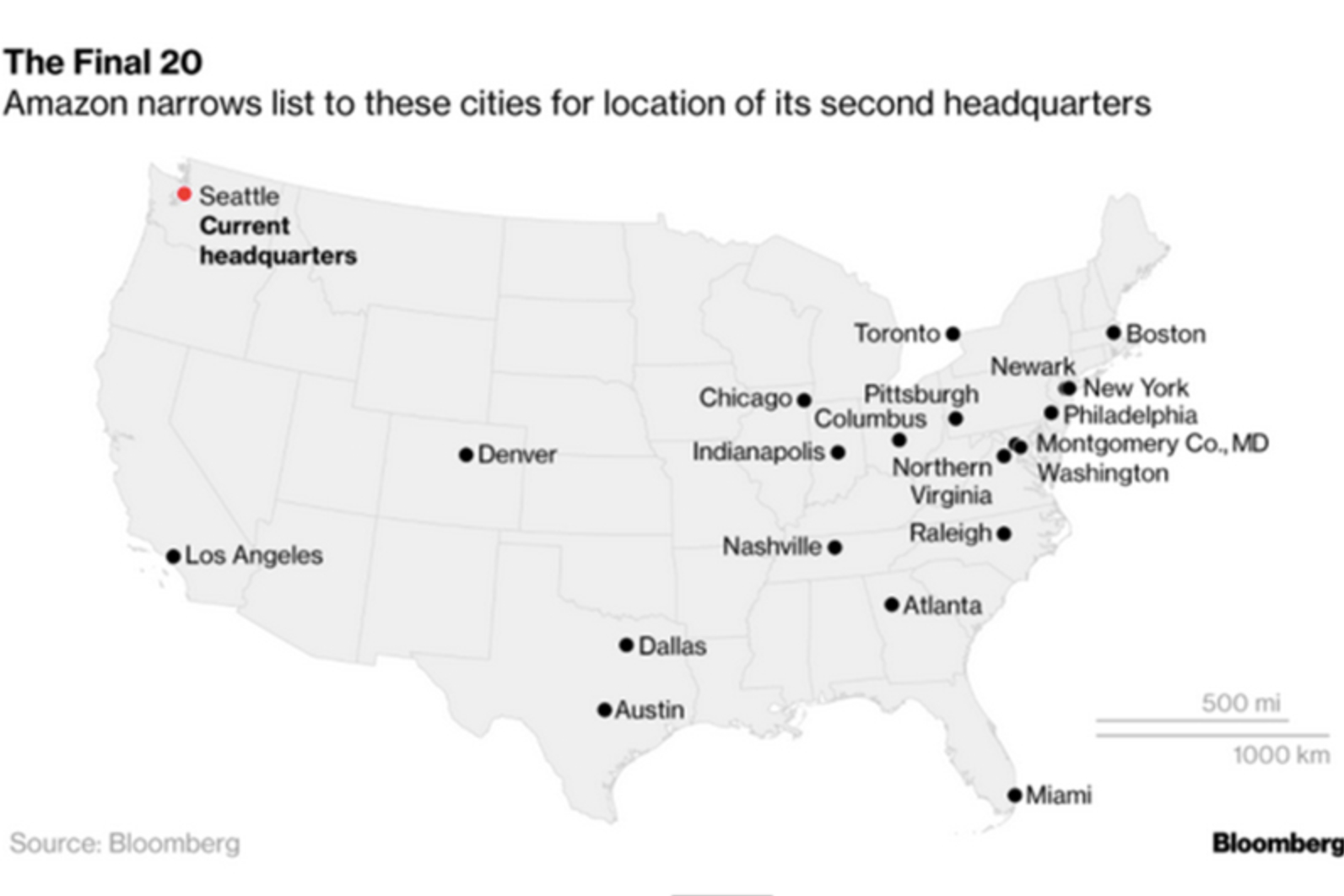 While taxes and incentives may play a part in Amazon's decision, "talent is going to be the biggest driver," Swindell said. "Recruiting to South Florida is going to be pretty easy."
In addition to Miami, other cities on the short list include Atlanta, Austin, Boston, Chicago, Columbus (Ohio), Dallas, Denver, Indianapolis, Los Angeles, Montgomery County (Maryland), Nashville, Newark, New York, Northern Virginia, Philadelphia, Pittsburgh, Raleigh (North Carolina), Toronto, and Washington, D.C.
Amazon said it now expects to hold discussions with the short-listed metro areas, but did not say when a final decision would be made.
One Miami neighborhood that has been named as a potential site for the headquarters is Overtown. Available land and its proximity to the new Brightline Miami Central Station were cited as factors. Overtown is also where David Beckham has plans to build a Major League Soccer Stadium.
Residents, however, are balking at suggestions of bringing to the headquarters to the neighborhood, fearing the type of gentrification and displacement of residents they've seen in the past.