Mission District's Zeitgeist Beer Garden Will Keep Its Sunshine
Mission District's Zeitgeist Beer Garden Will Keep Its Sunshine
Patrons of Zeitgeist in San Francisco's Mission District know that one of the best parts of this beer garden is finding a picnic table in the sun-drenched patio to enjoy your day-drinking. The ability to do so was threatened last year when a condo development at 198 Valencia Street was approaching approval.
It was discovered that the five-story structure would cast a shadow across roughly eight picnic tables in the late afternoon and early evening hours, which is considered prime time for the establishment and it's customers. San Francisco's bar community sprang into action as letters poured in and people showed up at a planning commission hearing to speak on the importance of keeping the patio space clear of late-day shadows that could severely damage Zeitgeist's business.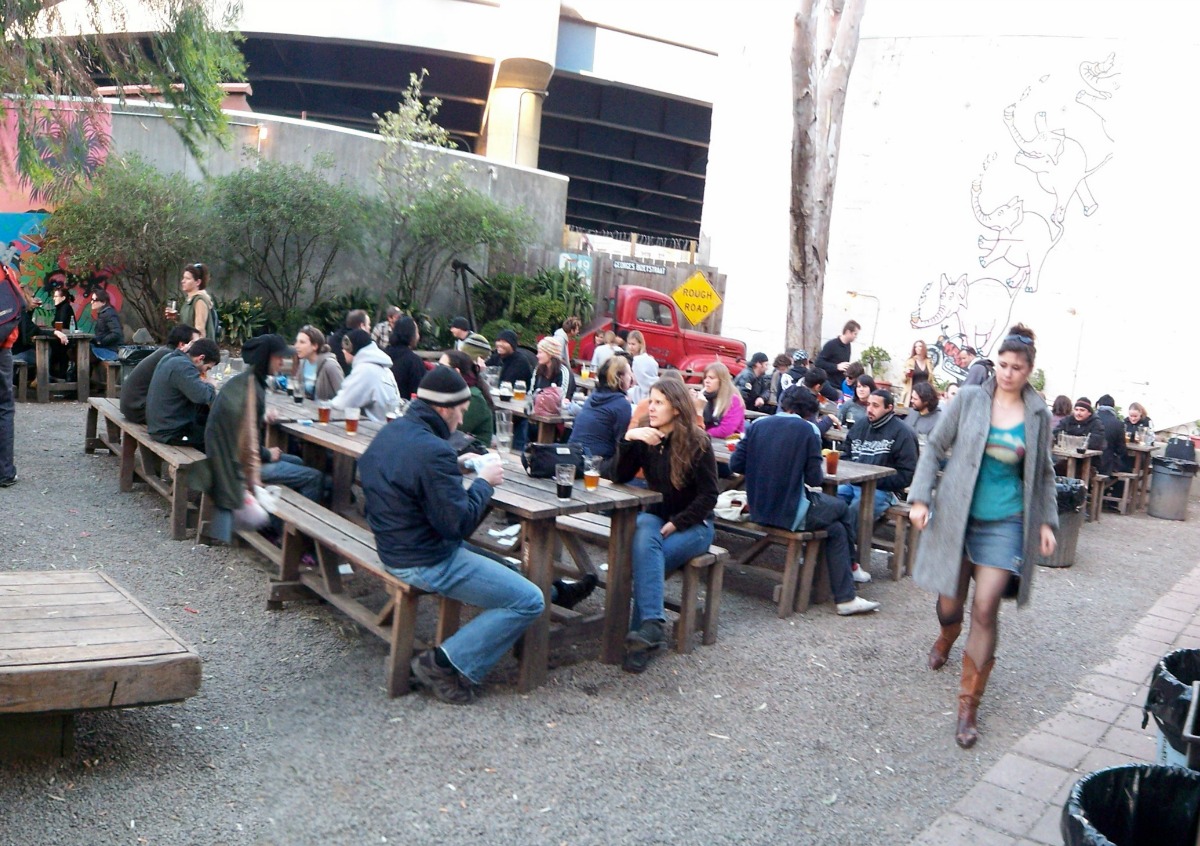 The passionate ploy paid off. The commission voted last week to knock five feet off the proposed building in order to ensure the sunlight path remains interrupted.
The 28-unit condo building is expected to cut ceiling heights on it's ground floor retail space from 15 feet down to 10 feet. The commission also told the developer to make the rooftop parapet transparent in order to reduce shadows even further.
The move only reduces the shadow cast on Zeitgeist by two percent but that's enough to ensure that beer-drinkers will be able to soak up the sun from the back patio for years to come.
Sources:
Zeitgeist bar wins decision and preserves sunshine on its patio [SF Gate]
As Nearby Valencia Development Looms, Zeitgeist Files Review To Protect Beer Garden From Shadow [SFist]