Development to Watch: Mission Rock Development Set to Transform San Francisco Neighborhoods
Development to Watch: Mission Rock Development Set to Transform San Francisco Neighborhoods
San Francisco neighborhoods Mission Bay and South Beach have seen a huge amount of growth and change since AT&T Park, the San Francisco Giants' stadium, opened in 2000. And now Mission Rock—a mixed-use project set to transform Seawall 337, a large lot surrounding AT&T Park that also provides parking—will continue that growth.
When complete the project will boast more than eight acres of parks and open space, including public waterfront access and more than 1,500 rentals, with more than 40 percent of them designated for low- and middle-income renters. The project also includes a historic rehabilitation of Pier 48 that will result in commercial and retail space set to total 1.3-1.7 million square feet and provide additional stadium parking.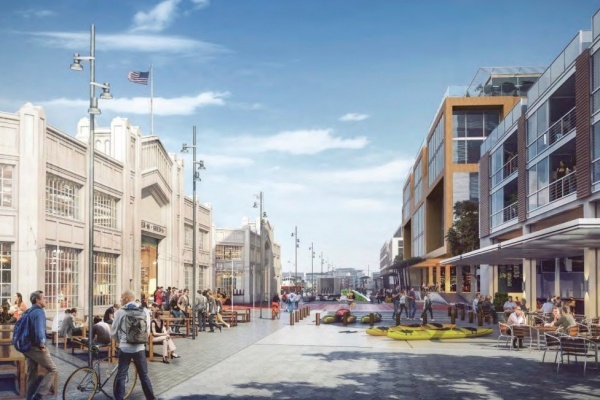 The Mission Rock Project has gone through numerous approval phases since 2007, as it is primarily funded by city, county and state taxes, and is being developed by the Port of San Francisco. Sitting on low-lying bayside land, some parts of the project will be elevated four extra feet to prepare for sea level rise. The final approval stage is currently underway, including designs and permitting. This stage is expected to last until 2018, with construction planned to start in 2019. The project should be complete in 2025.
Once complete, Mission Rock will have an impact on housing in the area thanks to the project's affordable housing provision and adding more rental units to the market. The neighborhoods surrounding this area, Mission Bay and South Beach, are expected to receive a boost from this project. South Beach, which was once a space filled with dilapidated warehouse buildings, is currently undergoing a major revitalization program that is transforming old warehouses into condos and flats.
Sources:
Here Are The Latest Mission Rock Development Renderings From The Giants [SFist]
Mission Rock preps for 100 years of sea level rise [Curbed SF]
South Beach San Francisco: From Dilapidated Warehouses to Luxury Living [Moveto]