Mixed-Use Development Proposed at Olympic and Hoover in Westlake
Mixed-Use Development Proposed at Olympic and Hoover in Westlake
A new mixed-use development has been proposed to the Los Angeles City Planning Department, according to a recent recommendation report. The project, slated for a vacant lot on Olympic and Hoover in Westlake, would construct a seven-story building featuring retail and residences.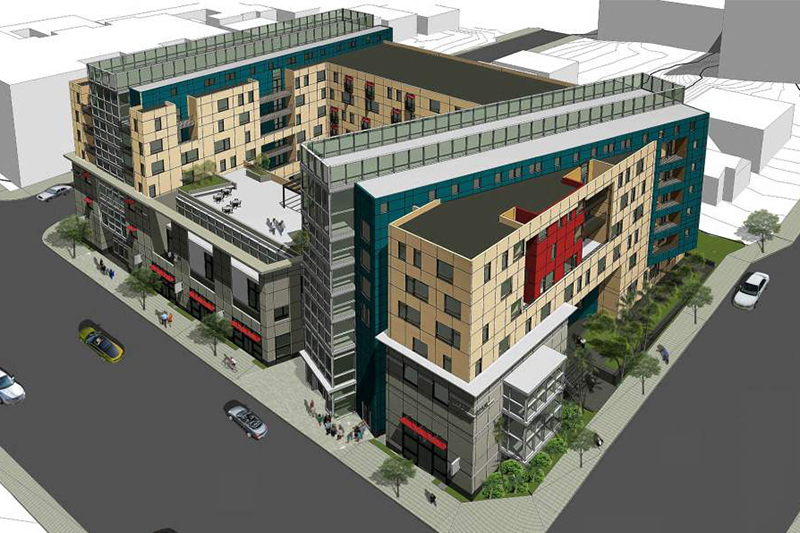 Plans for the proposed 52,000-square-foot development call for the construction of 173 multifamily residential units, approximately 37,000 square feet for commercial and retail use, and a three-level parking lot for up to 262 vehicles. Per the report, 20 dwelling units will be set aside to accommodate low-income tenants.
According to Urbanize, the mixed-use building's residential space will feature a mixture of studio, one-, and two-bedroom units.
M2A Architects, headquartered in Downtown Los Angeles, has been tapped to design the development, which is located within a half-mile from MacArthur Park. Renderings for the contemporary-style structure depict an interior courtyard featuring a lounge area, greenspace, and a pool for residents.
The project will be considered by the city planning department this week.