Bay Area Real Estate Development
Mountain View's Village at San Antonio Center Enters Phase Two
Phase 2 of the high-profile Village at San Antonio Center is moving toward a 2018 completion, according to a report by Los Altos Online.
When completed, the center will occupy 20 acres at San Antonio Road and El Camino Real. There are already restaurants, retail shops, 330 housing units, and a Safeway on the site, all of which was completed during Phase One of the project. Phase Two is set to include a high-rise hotel, 10-screen movie theater complex, 450,000 square feet of office space, and 80,000 square feet of restaurants and retail.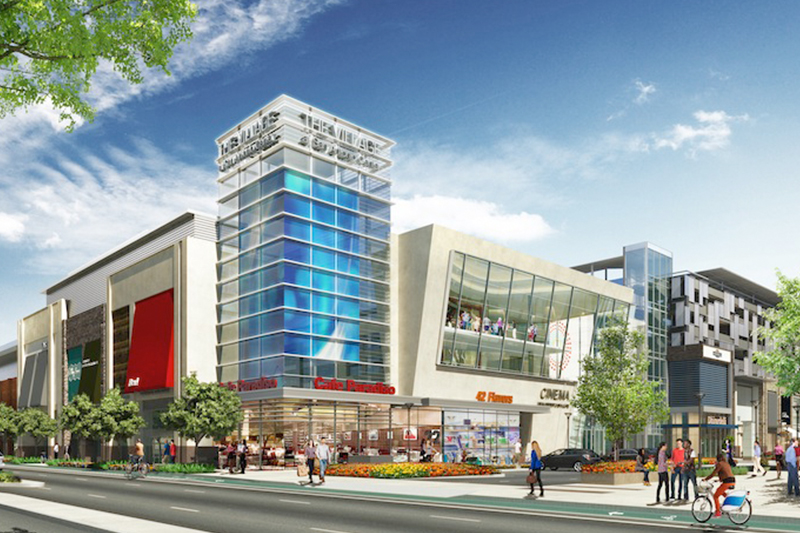 Project leaders say the development will bring many businesses and much-needed housing to Mountain View, completely transforming the face of San Antonio Road in the process.
Most of the Phase Two construction is complete with only decorative elements such as landscaping still to come before the 2018 completion date. Crews are aiming to finish by late summer of early fall.