Moving to Denver: 5 Things You Need to Know
Moving to Denver: 5 Things You Need to Know
From cattle drivers and gold miners of America's western expansion heyday to modern entrepreneurs and adrenaline junkies, Denver has long been attracting those with a certain zeal for life, zest for adventure, and a yearning to live differently. Perhaps it's the fresh mountain air or the clear, bright sunny days that frequently crop up during winter that draw inspired individuals to the footsteps of the Rockies.
For one reason or another, this Colorado city has collected residents from all walks of life and now boasts a vibrant city, full of history, culture, and life. Think this sounds like the place for you? Here's what you need to know.
Denver at a Glance
Cost of Living Index: 128.7 (U.S. average is 100)
Median Home Price: $426,200
Walk Score: 61 – Somewhat Walkable
Sources: Sperling's Best Places, Walk Score
Real Estate is Red Hot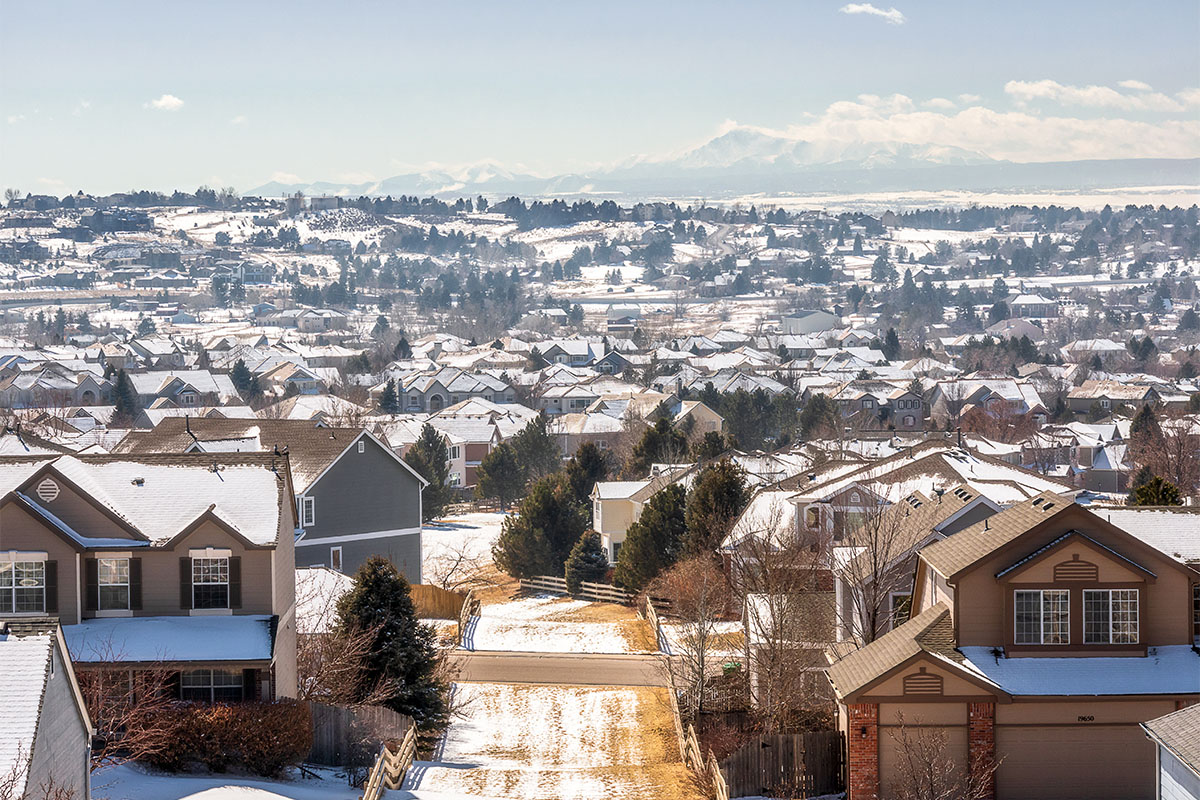 Since early 2000, Denver's population has climbed steadily. With this near 20% population boom has come an explosive real estate market. According to the latest report from the Denver Metro Association of Realtors, the closing price for an single-family home in Denver was $632,581 as of February 2021. The report also says that some listings are seeing over 100 showings in one weekend and more than 20 offers, attesting to the booming Denver market.
But there's plenty of great real estate available in Denver for those willing to brave the crowded field of homebuyers. Denver's neighborhoods have their own vibes and contain everything from single-family, historic townhomes to charming, ranch-style houses with large yards. As the population continues to swell, developers are rising to the occasion and constructing new developments to meet the demand.
Denver's Golden Triangle and Lower Downtown (aka LoDo) neighborhoods are home to many new luxury high-rise buildings with apartments for sale. Its outlying suburbs of Stapleton, Littleton, and Arvada boast charming downtown districts and offer modest homes nestled on sleepy streets.
The Quality of Life is Superb
With ample sunshine and a constantly changing climate, Denver makes it easy to get outside. Its residents work hard and play harder, opting for weekends spent in the foothills and mountains embracing the great outdoors, no matter the weather or traffic on I-70. Winters are filled with day trips to world-renowned ski resorts and summers consist of warm, long days ambling through pine forests.
Not only does Denver's climate contribute to a healthier, more active lifestyle but its social views bolster the city's quality of life, as well. It's no secret that Colorado is progressive in its policies—along with Washington, it was the first state to legalize recreational marijuana and since then, dispensaries have altered the stigma surrounding marijuana consumption.
In addition to this progressive law, the city also invests heavily in its social programs, ranking No. 13 on Wallet Hub's Most Caring Cities in America list. The city is also regarded as one of the best metro areas to live for people with disabilities. As a purple state, the government constantly works to strike a balance between environmental protection and fostering its agricultural and energy sectors.
Denver's numerous large companies, including Arthur J. Gallagher, World Wide Technology, Donor Alliance, Gensler, and others, consistently rank as some of the top places to work in Denver. The city's largest employers consistently foster a healthy work-life balance and positive workplace culture with ample time off, sick leave, company-provided amenities, and more.
The Dining Scene is a Foodie Paradise
A booming population needs to eat and restaurateurs, chefs, and entrepreneurs have stepped up to provide. Many of Denver's top restaurants have made a splash in the national food scene for innovative cuisine, unique ingredients, and superb presentation. Each neighborhood boasts multiple fine dining locales, secret dive spots, and historic eateries that burst with local color, flavor, and feel.
The Highlands, River North (RiNo), LoDo, and Cherry Creek are particularly noteworthy for numerous five-star restaurants. Sushi Den, Safta, Beckon-Denver, Fruition, and more take pride in sourcing the finest ingredients and preparing astounding dishes that could grace the cover of Bon Appetit.
Local dives and historic haunts occupy active downtown corners and open their doors to locals, natives, and tourists alike. My Brother's Bar, Charlie Brown's, and Don's are locally loved watering holes that double as nearby havens during Colorado's sudden winter storms.
New restaurants and inviting bars continue to crop up throughout Denver's eclectic neighborhoods. For those seeking to make friends, explore the city, and dig into some delicious grub, you'll need only to step out your backdoor and walk a few blocks.
Public Transit is Growing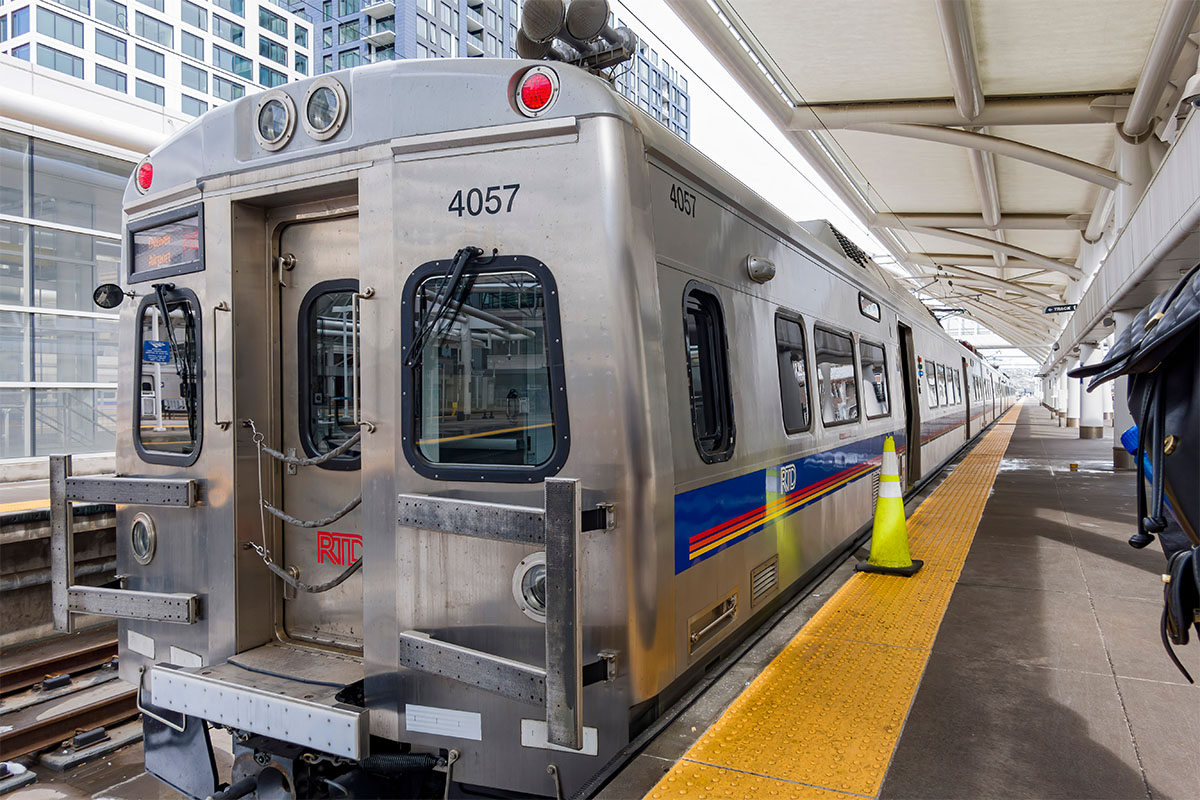 Public transportation is growing increasingly convenient and affordable as Denver continues to expand. RTD has invested time and money into expanding its Light Rail lines and public buses.
Downtown residents can easily commute to and from work via public transit. In addition, most neighborhoods offer some form of well-maintained bike and trail system. Cherry Creek Path cuts through the heart of the city while The Washington Park Loop and Platte River Trail take bikers, walkers, and joggers along tranquil nature in the heart of the city.
It's easy to enjoy Denver without a vehicle but getting to the mountains may prove trickier. You can tell someone is from Colorado when they have a $5,000 bike strapped to a $500 car. Getting out still requires wheels and, while they don't have to be pretty, they do have to work. Amtrak recently opened a rail line that takes skiers from Union Station to Winter Park, but accessing other reaches of the Rockies can only be done by automobile.
The Rockies Are in Your Backyard
The rugged Rocky Mountains set a picturesque backdrop for Denver's skyline. Residents only have to travel an hour to be at the doorstep of this beautiful mountain chain. The Rockies and her surrounding foothills offer plenty in the way of hiking, mountain biking, climbing, rafting, and camping. Adventure enthusiasts, outdoor junkies, and those looking to test their limits may do so without venturing far from home.
While the main interstate to the mountains is often bogged down with ski traffic, there are plenty of other outposts to explore to the southwest. Summit County certainly holds iconic ski resorts between its snow-capped peaks, however, Colorado's myriad of other mountain towns showcase world-renowned terrain as well. One could spend a lifetime exploring this scenic state and barely scratch the surface of all the natural wonders it has to offer.
Denver strikes a perfect balance between big city living and small-town comforts. Each neighborhood functions as a tiny community, with residents often frequenting the same bars, restaurants, and concert venues each weekend. Getting out of town and seeing new sights only requires a few hours in the car. Residents who need a break from urban activity can easily decompress and recharge amongst jagged peaks and dense forests.