Nashville Local Life
Nashville Neighborhoods' Signature Festivals
Nashville's laidback Southern charm is out in full force at its neighborhood festivals. Drawing on the city's rich music, art, and food scenes—not to mention its temperate weather—these outdoor street parties offer festivities for many tastes. While not every festival will result in a Jack White spotting, come to these one-of-a-kind Nashville events prepared to meet new friends and sample what the locals love. East Nashville, Germantown, and Edgehill are known for their annual fests that bring hometown bands, restaurants, and artisans together. Get to know each of these thriving districts through their signature events.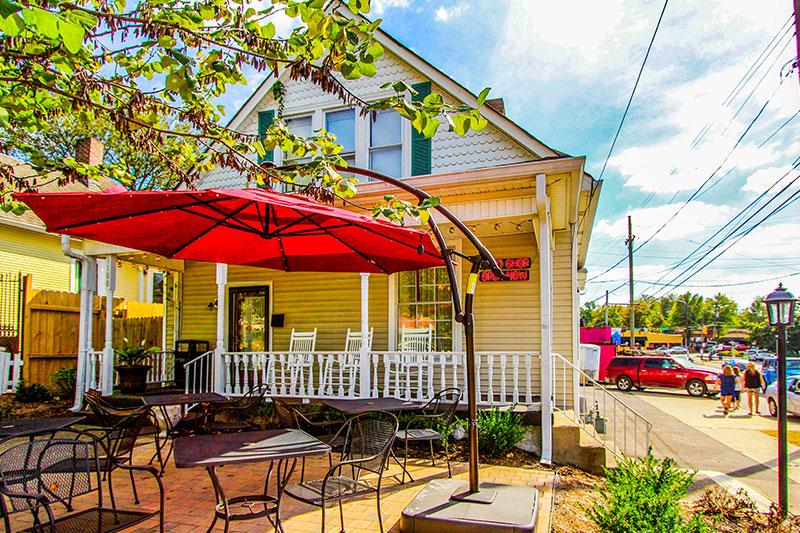 On the other side of the Cumberland River, you'll find the hip and artsy East Nashville neighborhood. Known for its funky vibe and eclectic variety of food and music venues, East Nashville is also the center of the city's art scene, with several galleries and maker spaces that draw creatives and art lovers alike. Every August, the east side's biggest celebration plugs into this edgy yet playful atmosphere with two free days of music, food, vendors, parades, and contests honoring an unusual hero: the humble tomato. Since 2003, The Tomato Art Festival has offered a tongue-in-cheek tribute to the power of the tomato as a "uniter, not a divider," and its message of unity through art represents the East Nashville spirit.
Multiple music stages, artisan vendors, and food trucks pack the Five Points intersection with a diverse range of festivalgoers. Events like house and bike decorating, costume contests for people and pets, a 5K run, and kids' activities exemplify the wild and weird Tomato Festival spirit, and the focus on recycling and sustainability emphasizes the conscientious East Nashville attitude. Whether you take part in the parade, pen a tomato haiku, go bobbing for tomatoes, or just engage in people-watching with a drink at the Bloody Mary Garden Party, there's no wrong way to enjoy the Tomato Fest.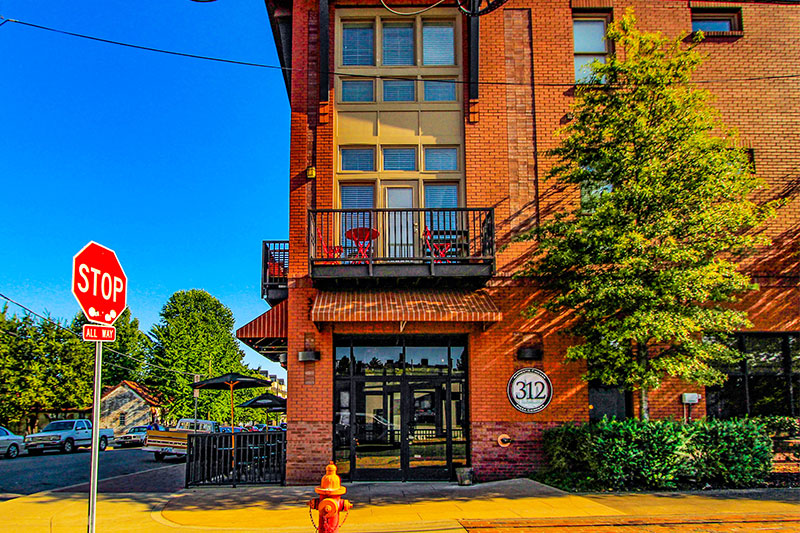 This historic district just north of Capitol Hill is known for its restored Victorian workers' cottages, its blossoming food and bar scene, and, of course, Oktoberfest. In the late 1800s, the neighborhood was home to many European immigrants who came to Nashville to work in the burgeoning manufacturing sector, and who brought with them the beer gardens and traditions to which the contemporary festival pays homage. Started in 1980, Oktoberfest—happening Oct. 11-14 this year—now spans 10 city blocks and regularly draws over 250,000 people, making it one of the largest festivals of its kind in the country.
While Nashville's oldest festival features nine draft beer stations and a wide variety of tasting opportunities, this party is about more than just bratwurst and brews. Four days of activities include a 5K run, live music, vendors, a 125-foot slip and slide, and the famous dachshund derby where dozens of dogs race, trot, and mosey down the 50-foot track for a chance at the "wiener take all" prize. If your hound's not a racer, there's always the Pup Parade, where a leisurely stroll and a creative costume earn top marks. This free festival is kid-friendly and casual, with lederhosenencouraged but not required.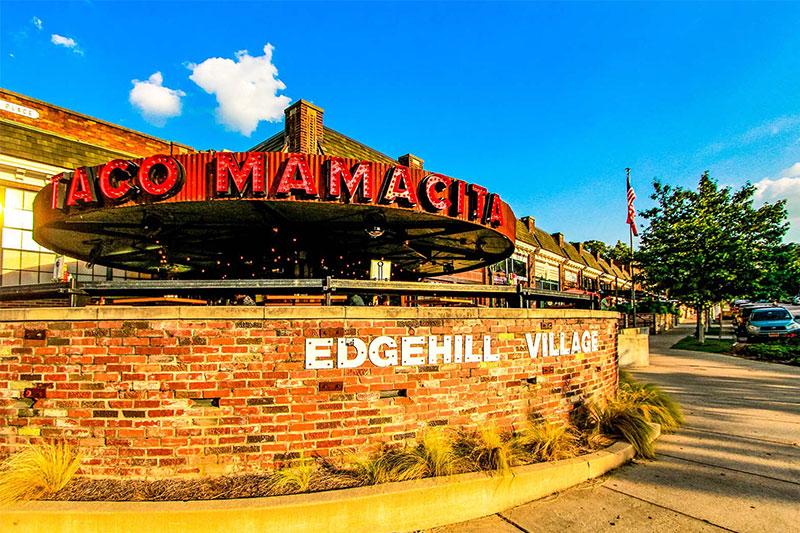 The Edgehill neighborhood just south of Downtown is known for its close-knit community culture and low-key venues in a city that's often over the top, and their festival is no exception. Edgehill Rocks, happening in April every year, is a day of outdoor live music and food vendors that benefits the Organized Neighbors of Edgehill (ONE), a nonprofit that promotes quality of life and diversity in the district.
Festival performers span the genres from rock to R&B to college acapella groups, and the kids' area includes activities from locally owned Parnassus Books and the Adventure Science Center. It all takes place in front of Edgehill Village, a 1924 commercial laundry building lovingly restored into a popular gathering place with restaurants and shops. Edgehill Rocks offers a slice of local life where neighbors come to celebrate and support the talent, values, and future of their community.