National Real Estate
Neighborhood Guide: East Atlanta
Intentionally a little rough around the edges, East Atlanta is a hidden gem, harboring a distinct neighborhood culture.
Compared to many other in-town Atlanta neighborhoods, East Atlanta is an affordable haven in a rapidly growing city. It's a place where the sides of buildings and local businesses are painted with colorful graffiti. The population is very diverse and accepting, which creates a strong sense of community and neighborhood pride.
Getting Around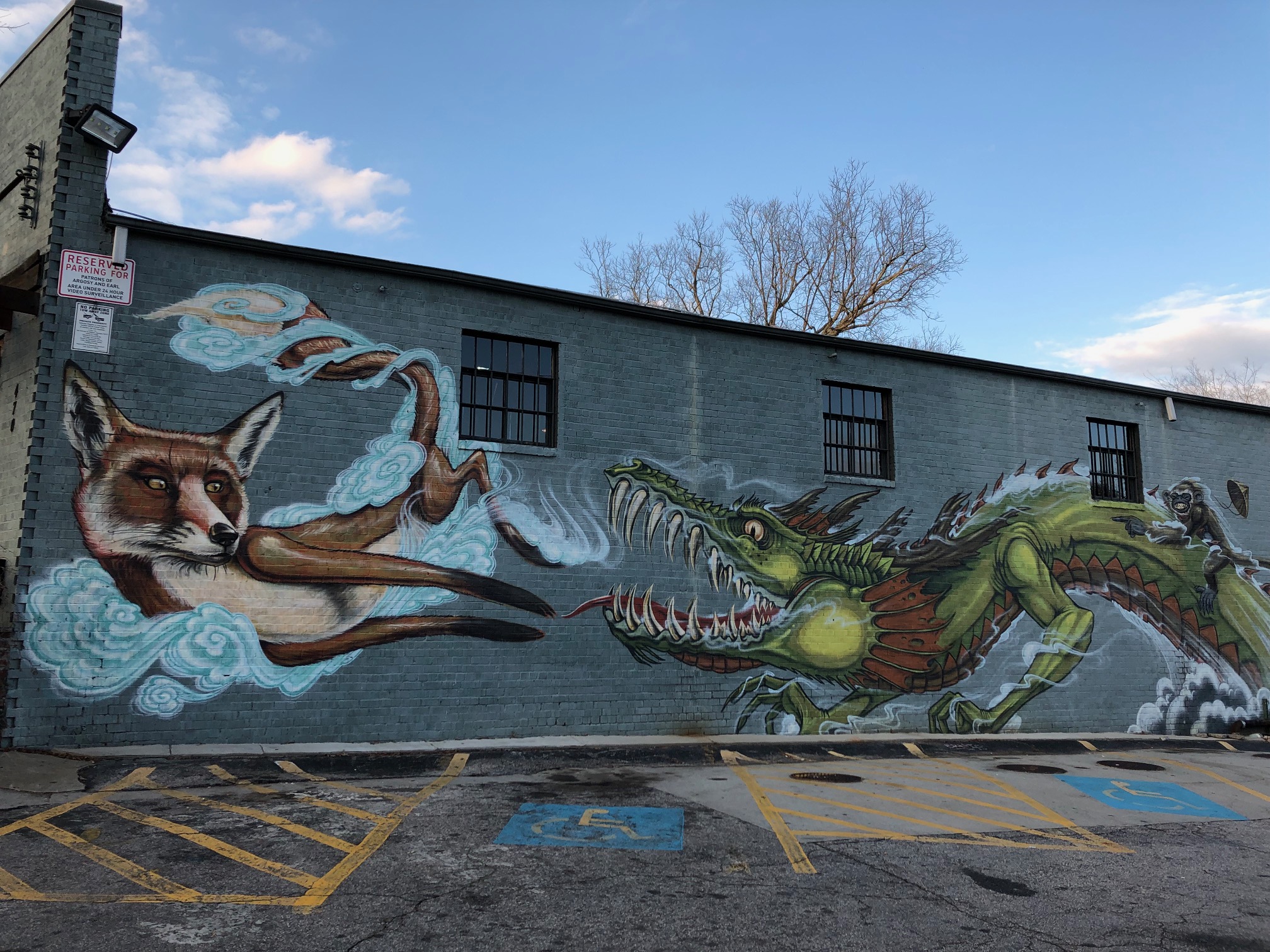 East Atlanta is bordered by Moreland Avenue, a main thoroughfare which provides easy access to other major in-town Atlanta neighborhoods like Kirkwood, Little 5 Points, Inman Park, and Candler Park. Another major street that runs through East Atlanta, Glenwood Avenue leads to the beautiful Grant Park neighborhood, home to many attractions including the Atlanta Zoo.
Right off Moreland Avenue on the edge of East Atlanta Village—the main commercial district of the neighborhood—is Interstate 20 with direct connection to I-85, I-75, and neighborhoods across town, such as Midtown and Buckhead. There are also plenty of MARTA bus stops throughout East Atlanta with the nearest MARTA train station in Inman Park.
In addition to the driving and public transportation options, East Atlanta is very walkable. East Atlanta Village, a colorful enclave within walking distance of many East Atlanta residential areas, is at the center of it all. This is the hub of culture and activity in the neighborhood, housing restaurants, cafes, shops, bars, and entertainment. There are also practical amenities like a gym, a veterinarian, a salon, and a dry cleaner.
Dining and Nightlife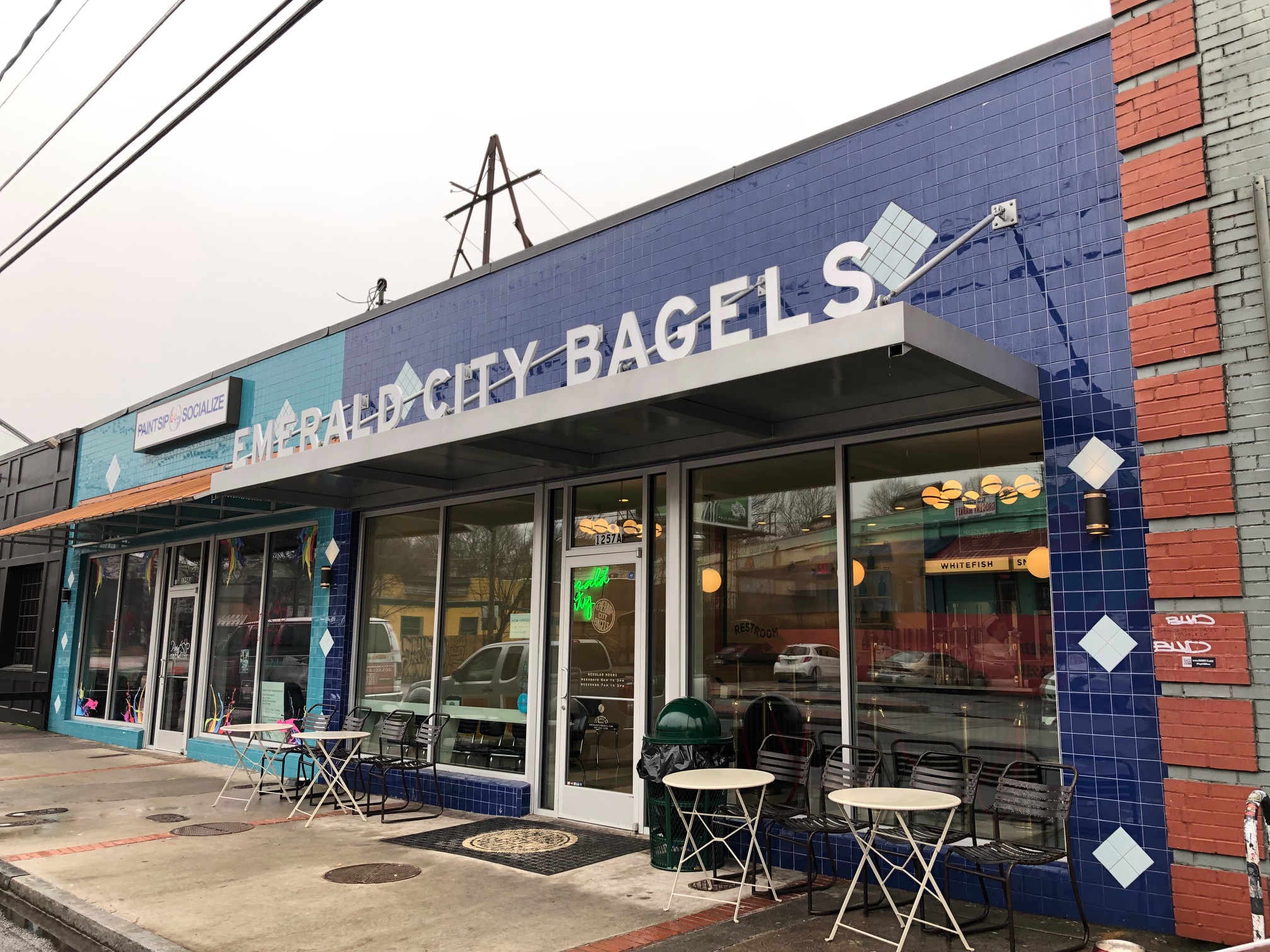 East Atlanta Village is an Atlanta experience that's local and hip with an artistic, bohemian sensibility. In this inclusive environment, the dining scene has both creative and classic cuisine that appeals to a variety of tastes.
For starting off the day, Emerald City Bagels offers New York-caliber bagels with flavorful and fresh toppings, specialty cream cheeses, and craft coffee. Just a short distance from East Atlanta Village on the other side of Moreland Avenue, Home Grown is one of the top diners in the city, serving Southern staples like house-made pimento cheese, fried green tomatoes, grits, and biscuits.
Joe's East Atlanta is a grungy neighborhood coffee shop where people congregate to play chess, read the newspaper, and work. Boasting delicious baked goods, Hodgepodge is another coffee shop that doubles as an art gallery and small performance space.
Among East Atlanta's more adventurous dining options, there's We Suki Suki, a self-described "global grub collective" including several food stalls with Moroccan, Vietnamese, and Japanese food. Just down the street, Gaja is a Korean restaurant and late-night spot with tasty small plates, craft cocktails, and an underground atmosphere that includes karaoke and DJs some nights.
In addition to all the quality Asian cuisine, there's both Brooklyn-style and Neapolitan-style pizza at Grant Central Pizza and Argosy, respectively. For Mexican food, East Atlanta Village has Blu Cantina for Tex-Mex, and Holy Taco for more authentic Mexican. Newer on the scene is Banshee, a chic gastropub serving inventive tapas and drinks.
You can also find some of the best casual bar food—including vegetarian options—at the neighborhood hangout spots Midway Pub and The Earl, a beloved dive bar with pub food in the front and a rock and roll club in the back. It's an Atlanta institution for indie, alternative and experimental local and touring artists.
A couple blocks away from The Earl is 529, another popular venue for local and touring rock bands. For performances by emerging hip-hop artists, Union EA and Ten ATL are the spots to be.
For more nightlife options, Mary's is a fun, LGBTQ-friendly dance club and karaoke bar open late. The Elder Tree is an Irish pub with plenty of screens for sporting events and a variety of bar games like foosball and darts. The Glenwood and The Graveyard Tavern are popular spots to enjoy DJs on the weekends.
What It's Like to Live in East Atlanta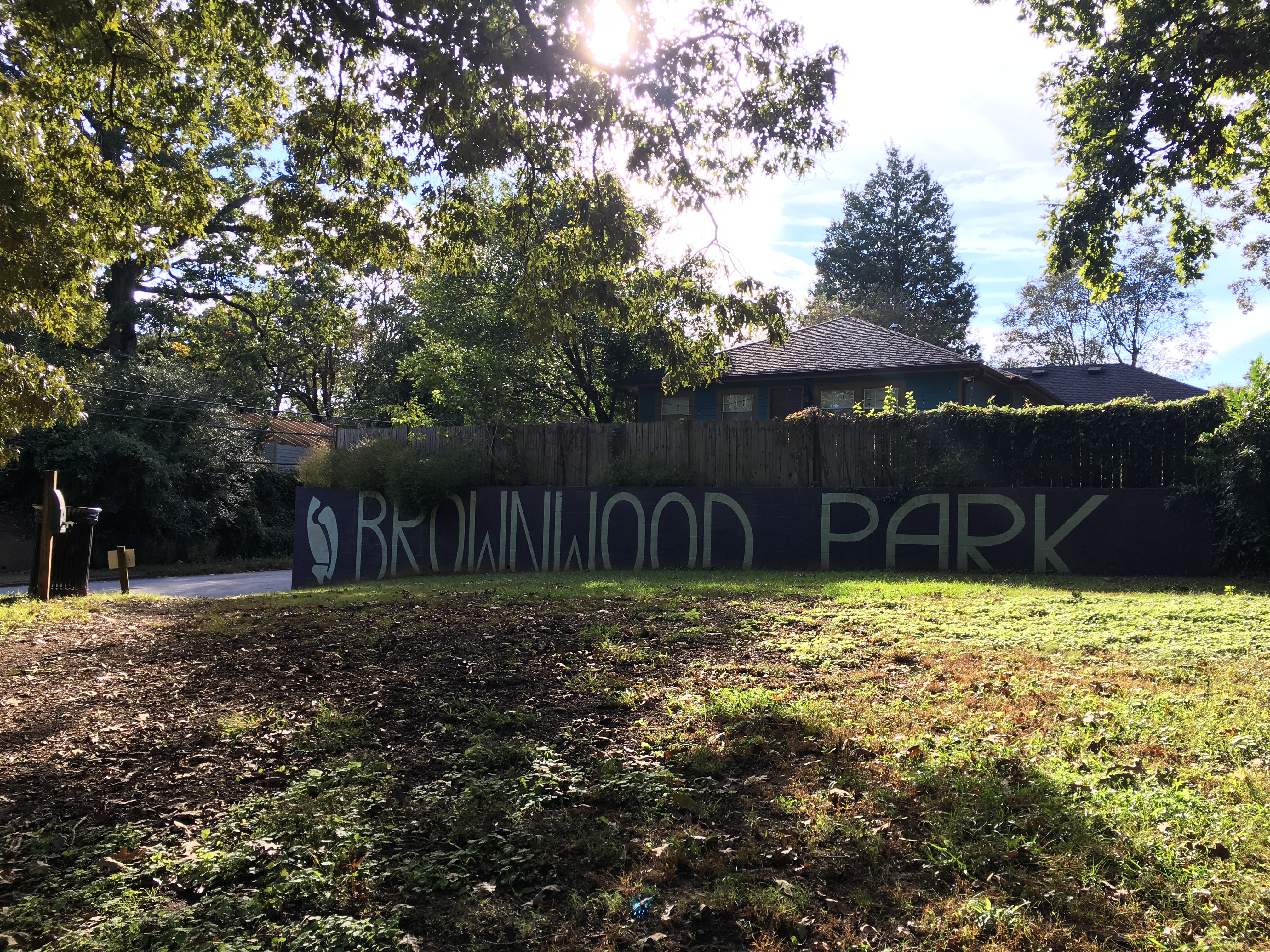 By day, East Atlanta is a laid-back neighborhood. The residences are a mix of charming bungalows and craftsman-style houses with some newer townhomes thrown into the mix as well. The current median sale price is in the high $300s, according to Neighborhoods.com.
There's a weekly farmers market open in the spring, summer, and fall with local produce, art, plants, and prepared food. Right in EAV is a branch of the public library, and Brownwood Park is a lovely outdoor oasis on the outskirts of EAV with a playground, tennis courts, basketball court, community garden, and walking trail. It's also the site of the annual East Atlanta Craft Beer Festival. Another neighborhood festival, the East Atlanta Strut, occurs every fall with two live entertainment stages, a parade, art, and food.
At night, the EAV fills up with people from all over Atlanta who come for the dining, live music, and fun atmosphere. Head down Moreland Avenue and you'll find the Starlight Drive In. Opened in 1949, this drive-in theater has four screens, and it's the last of its kind in Atlanta.
East Atlanta is a vibrant community with mostly independent businesses and plenty of character. It's one of Atlanta's cultural destinations where a variety of people live comfortably and affordably.