Houston Real Estate
Neighborhood Spotlight: Montrose
It doesn't matter when you move to Montrose, locals will say you've arrived too late. Long-time residents and newbie millennials alike complain that Montrose "isn't what it used to be."
In a 1973 profile by Texas Monthly, the writer describes Montrose as "a haven for Prohibition honky-tonks, antique stores, wealthy socialites, motorcycle gangs," and "a broad array of exiles, writers, artists and musicians." Interestingly enough, that characterization still applies 45 years later. While people argue about what the neighborhood is, everyone agrees on what it's not: Montrose is not like anywhere else.
A little over 100 years ago, Montrose spent its early days as a planned residential community and streetcar suburb. In the 1960s and 1970s, hippies, bohemians, and activists shaped Montrose into the unique place it remains today. Westheimer Road became the epicenter of Houston's counterculture movement: Vietnam war protests, art and music festivals, and the Pride parade spilled down Montrose's main street.
Today, Montrose is populated with residents who've cherished the community for decades as well as professionals, artists, and graduate students attracted to Montrose's "cool" status and laissez faire vibe.
Getting Around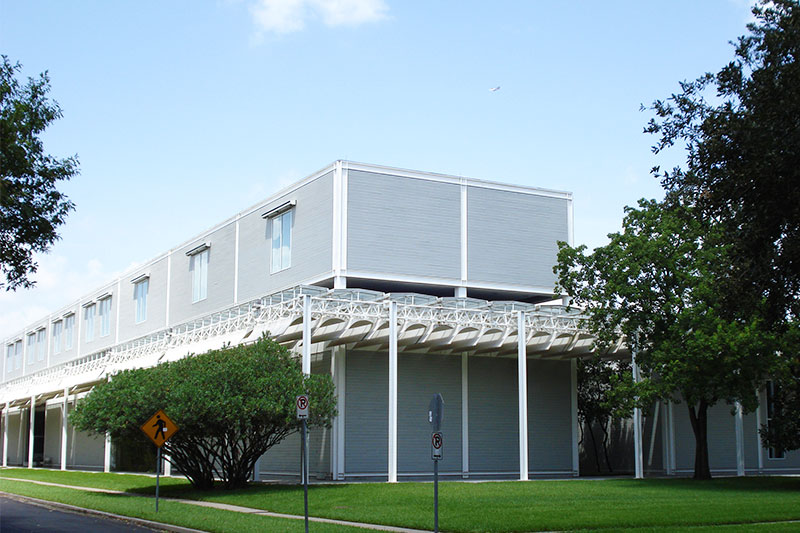 Montrose is highly walkable and many residents bike. Residents can access a large amount of amenities in a one mile radius including numerous restaurants, bars, and coffee shops, the Menil Collection museum, the serene Rothko Chapel, and grocery stores like Texas staple HEB and a Whole Foods Market.
To the south, Montrose is bordered by the Museum District—home to the Houston Zoo, the Houston Museum of Natural Science, The Museum of Fine Arts, and more. Montrose is also close to the fashionable shopping district River Oaks and Downtown, the city's business and theater district.
Dining Scene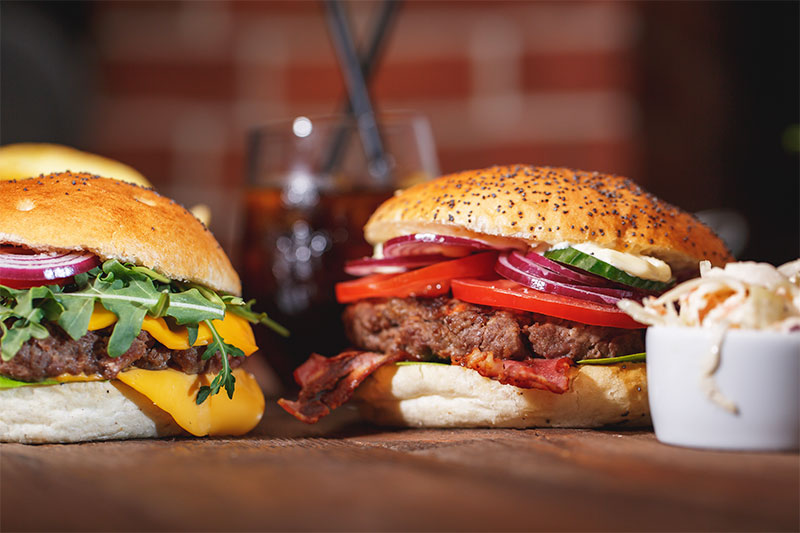 Montrose's diverse food scene is a microcosm of the Houston dining landscape at large. There's dive bars and craft cocktail bars, Upscale New American dining and corner taco trucks, pasta, poke, pizza, ramen, barbecue, Cajun, Greek, French, Italian, Tex-Mex, Thai, New York-style delis, fusion food, new- and old-school hamburger joints, third wave coffee shops, James Beard Award-winning restaurants—the list goes on.
Notable stalwarts include the dog-friendly Barnaby's Cafe, Lankford Grocery serving old-fashioned hamburgers since 1938, longstanding Greek cafe Niko Niko's, 24-hour deli Katz's, Baba Yega for brunch, Texas-New Orleans fusion spot BB's, and Montrose anchor Hugo's. More recent standouts like Uchi, Hay Merchant gastropub, small-plates eatery UB Preserv, and Anvil cocktail bar are foodie favorites.
Things to Do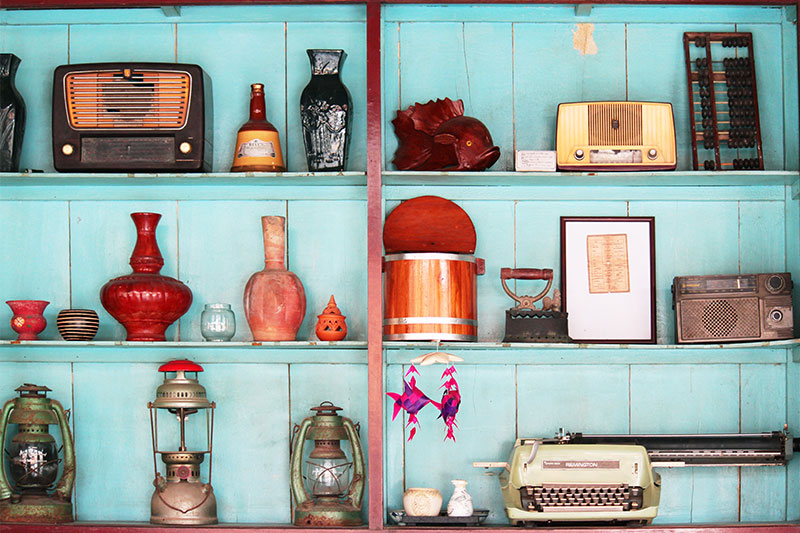 Peruse the antique shops, art galleries, and thrift stores along Westheimer Road. Picnic on the grounds of Menil Park. Bike or jog the winding Buffalo Bayou greenway and take in views of the Houston skyline.
Watch a poetry reading or comedy show at Brasil Cafe, Avant Garden, or Rudyard's British Pub. Dance to live music at Numbers. Bar hop the bustling LGBTQ nightlife spots on Fairview Street. Grab street tacos from Tacos Tierra Caliente and feast with friends at local hangout West Alabama Ice House.
See a show at Stages Repertory Theater, a nonprofit performing arts venue. Brunch at Snooze—if you're willing to wait in line—then spend Sunday Funday day-drinking, shopping, or exploring the museums.
Family Appeal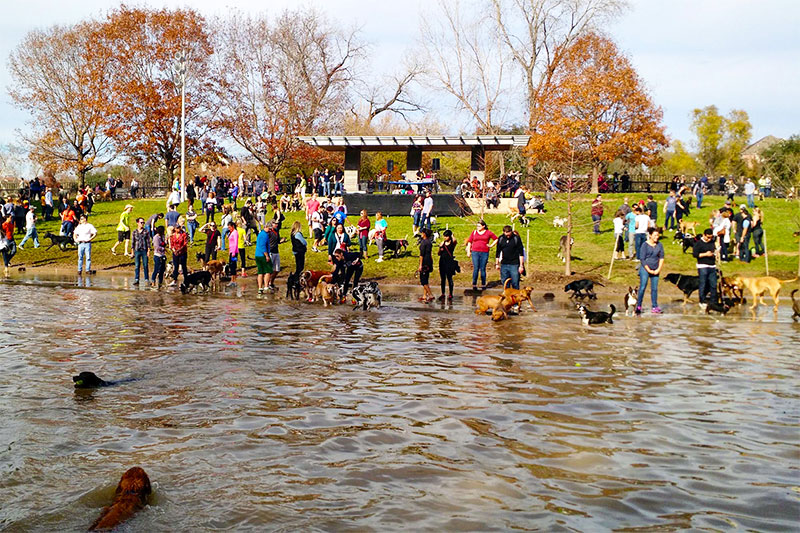 Montrose's large houses and quaint residential streets offer a lot to families. Desirable schools in the area include the Kinder High School for Performing and Visual Arts, Carnegie Vanguard High School accommodating gifted and talented students, and Lanier Middle School with gifted/talented and IB programs, all of which have high ratings on GreatSchools.
Home to doggie daycares, dog-friendly restaurants, and animal hospitals, Montrose also is one of the best Houston neighborhoods for dog-lovers.
Living in Montrose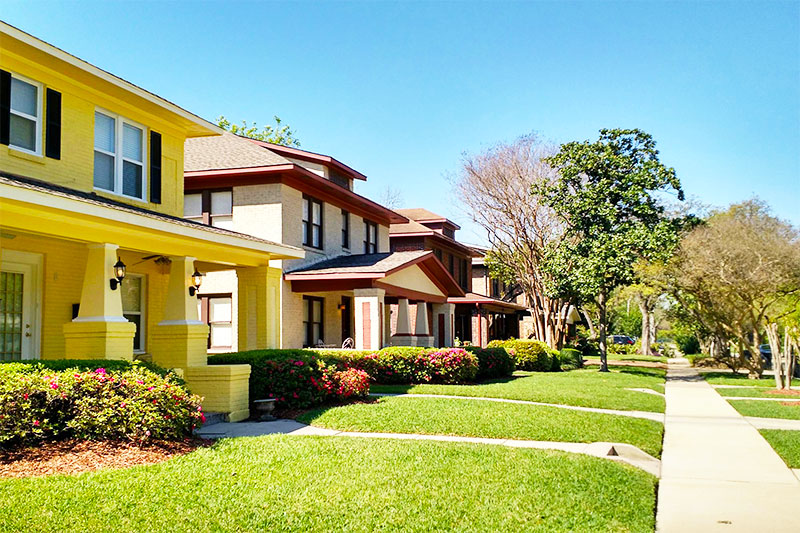 Montrose has a large real estate inventory with over 330 homes listed on Neighborhoods.com as of this writing, including many single-family residences and townhouses. Montrose, which borders the luxurious River Oaks, is one of the pricier neighborhoods in Houston. The median sale price for homes in Montrose is in the low $500s and current prices range from less than $100,000 to almost $3 million.
Skewing toward the higher end of the spectrum, modernist mansions with large glass windows and sharp edges have been cropping up recently. For those seeking historic charm, early-20th century bungalows with spacious backyards and wide porches dapple Montrose. Streets lined with sweeping oaks, magnolia trees, and palms accommodate both home styles—the old and the new.