Neighborhoods.com Homebuyer Spotlight: Rita and Jerry Shedlock
Neighborhoods.com Homebuyer Spotlight: Rita and Jerry Shedlock
Rita and Jerry Shedlock have owned six, maybe seven, homes in the past four decades, so when they decided it was time to downsize, they knew exactly what they wanted.
And technically, this wasn't their first time downsizing.
"We had a great big, giant house in the county," Rita explains. "And our kid went away, and she moved across the country, and it was a big house with a big yard, so we moved downtown."
Rita will be the first to tell you that what she values in a home, and in a neighborhood, has changed over the years. When their daughter was young, Rita and Jerry were looking for a neighborhood with excellent schools and friendly neighbors. Once their daughter moved out, they didn't need as much space and weren't as concerned with making sure there were other children in the area, so they moved downtown.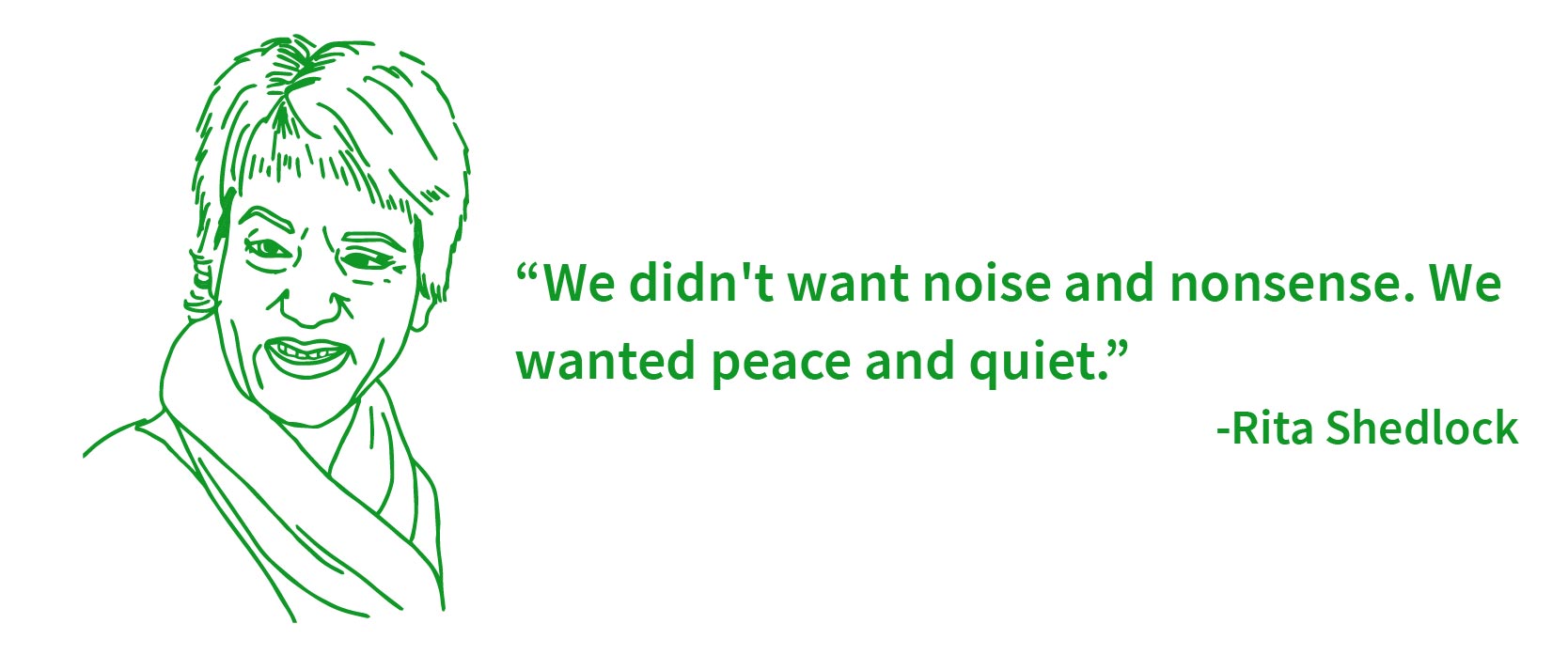 This was their first downsize: a four-story townhome in the heart of the city. "The neighborhood became more about pubs and restaurants when we lived downtown," Rita shared. "We could take our bikes for a spin around the neighborhood, so we liked that."
The neighborhood became more about pubs and restaurants when we lived downtown.
But thirteen years later, it was time for downsize number two.
As Rita would tell it, she found Neighborhoods.com real estate agent Scott Mogar by accident. She was searching for a home in a specific 55+ community, and when she finally found a home for sale in that area, Scott's picture was attached to the listing.
"We didn't want noise and nonsense. We wanted peace and quiet," Rita says. While Rita and Jerry started their search with a strong idea of what they were looking for, Scott still proved invaluable in answering all of their questions and finding the best possible homes to show them.
And the manner in which they found the perfect condo was actually quite fortuitous. "We had just toured two other condos and, for whatever reason, we didn't like them," recalls Rita. "While we were standing there, saying goodbye to Scott, he got a ping on his phone and said 'Oh! There is another home coming up for sale, today, in this same development.'"
So, they all scurried over to the condo for a tour, and Rita and Jerry loved it. They put an offer in, got the condo, and the rest is history.
Now it's the actual condo development that is so important.
So, what do they value in this new home for this new life stage?
"Now it's the actual condo development that is so important. The immediate community," explains Rita. "But of course," she continues, "it's still nice to have all the amenities out on the road because they have everything you need, and you don't have to drive far."