Chicago Real Estate Development
New Hotel, Skyscraper, and More: 4 River North Developments
River North's proximity to the Loop, riverside location, and thriving nightlife make it an attractive neighborhood for new development. A skyscraper mega-development is moving forward, a hotel for the millennial generation has opened its doors, an office tower is getting a major revamp, and a developer is pitching a 38-story high-rise in the Chicago neighborhood. Take a look at these four big projects set in River North.
One Chicago Square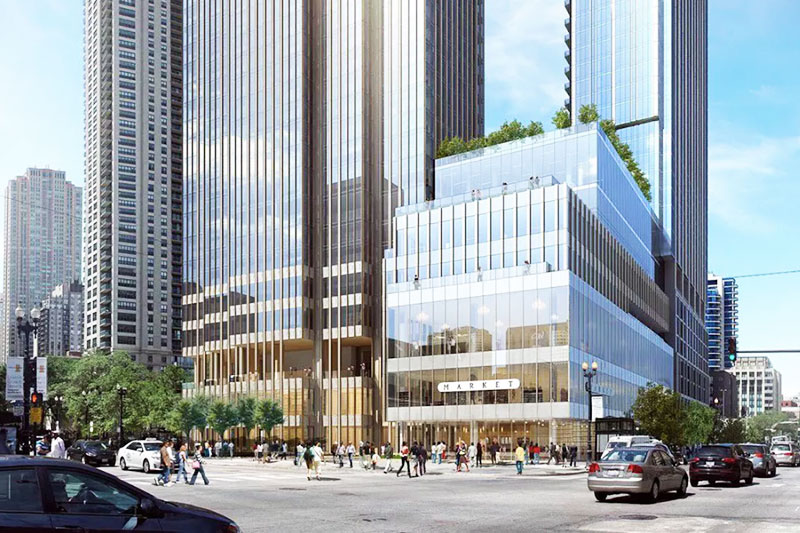 The Chicago Plan Commission approved plans for One Chicago Square in January of this year. The mega-development—to be located in the former Holy Name Cathedral parking lot—will bring two new skyscrapers to the neighborhood, one at 49 stories and the other at 76 stories. The two towers will share a base, and the taller of the two will join the city's skyline at 1,011 feet.
One Chicago Square is a mixed-use development with a total of 869 residential units, including 75 luxury condos and 795 apartments. JDL Development, Goettsch Partners, and Hartshorne Plunkard Architecture are the team bringing the $700 million project to life. The development is expected to reach completion in 2021.
Moxy Hotel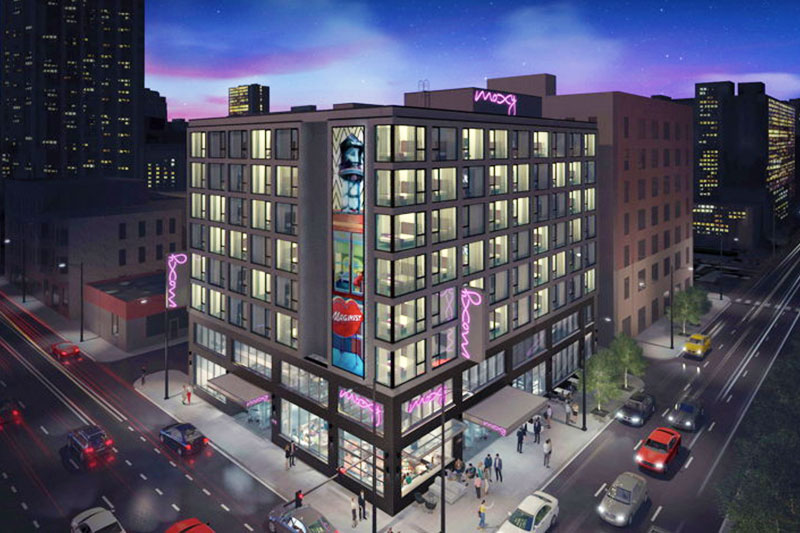 Moxy Hotel is a brand new boutique hotel on the corner of LaSalle Street and Grand Avenue in River North. The hotel is the result of a joint venture between Friedman Properties and White Lodging Services, according to Curbed Chicago.
The eight-story hotel is designed with the millennial crowd in mind. Inside, guests will find a bar/front desk, a library with books and records, and a 24-hour taco counter, according to the report.
321 N. Clark St.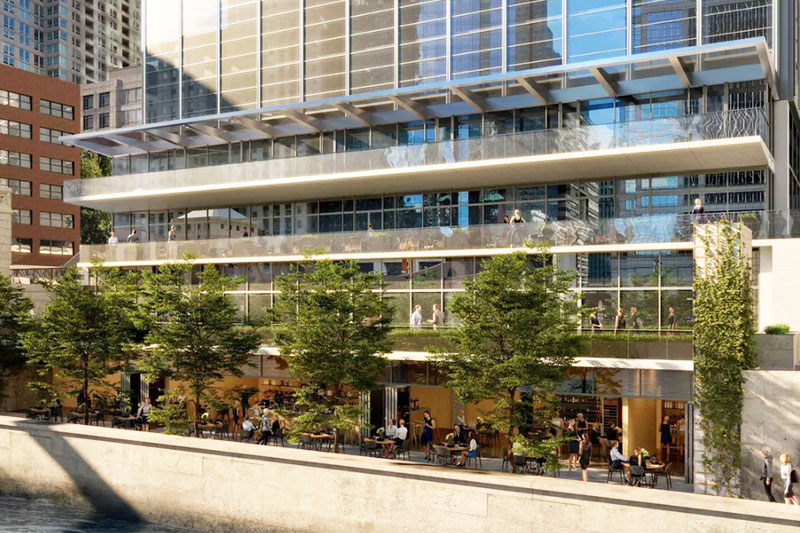 321 N. Clark St. is not a ground-up development but rather a makeover project. Architecture firm Goettsch Partners is leading a $50 million project to bring two new restaurants to the riverfront office building, according to Curbed Chicago.
The 35,000 square feet of restaurant space, which will be spread across four levels, will feature eateries from Lettuce Entertain You Enterprises, according to the report. One restaurant will be named RPM on the Water, while the other has yet to be christened.
In addition to the new restaurants, the building will be getting an upgraded gym along with a new lounge and lobby for office tenants, according to the report.
Clark & Barlow Site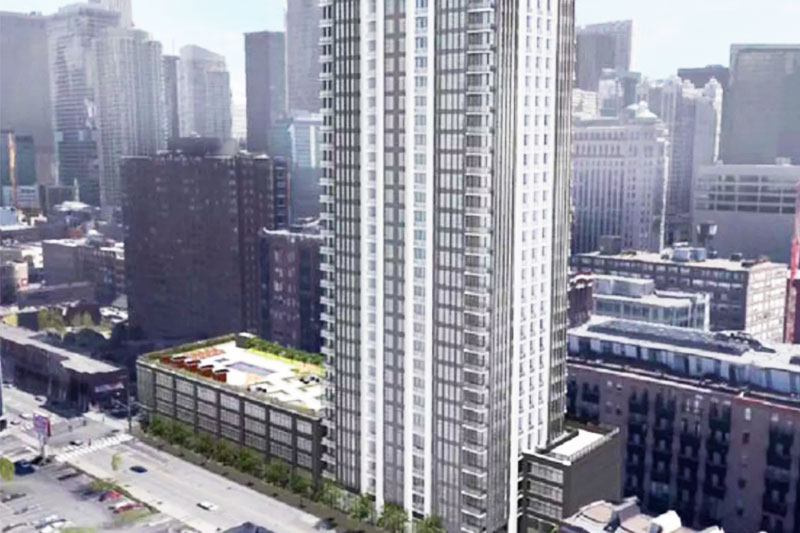 The former Clark & Barlow hardware store site at 353 W. Grand Ave. is the subject of a new high-rise proposal, according to Curbed Chicago. Developer Onni Group envisions knocking down the commercial building and constructing a 38-story building with retail space on the ground floor, over 200 parking spaces, and 356 apartments, according to the report.
Previously, the developer proposed a taller and denser project but came back with this plan after receiving unfavorable feedback. Ald. Brendan Reilly (42nd Ward) and the River North Residents Association held a community meeting about the new plan on June 18, according to the report.