Bay Area Real Estate Development
New Housing Finally Headed to San Francisco's Parkmerced After 7-Year Delay
After years of delays, the master-planned redevelopment of the Parkmerced neighborhood in San Francisco is finally set to move forward. Construction is expected to break ground during the first half of 2018.
The 152-acre development will bring 5,679 new housing units to the city, a welcome addition to San Francisco's tight housing supply. Of all the new homes going up, 15 percent are expected to be affordable, according to a BisNow report. The new housing units will join the Parkmerced community's existing 3,221 homes.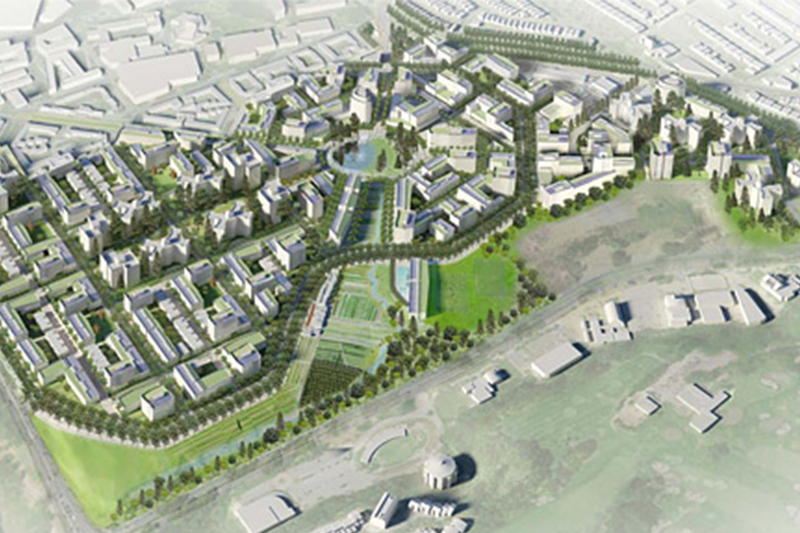 In addition to housing, Parkmerced will ultimately gain 230,000 square feet of retail space, 80,000 square feet of office space, and 60,000 square feet of public parks and open space. If all goes according to plan, the entire 11-million-square-foot development should be completed by 2022 and will cost approximately $1.35 billion total.
Construction will begin with the first phase of the project, which is expected to include 1,000 homes across three buildings, according to an ArchPaper report. Permits were filed for this phase back in 2015 and finally approved in December. A 17-story building designed by Kwan Henmi will add 299 units. Meanwhile, an 11-story building designed by Woods Bagot will include 248 units. A third building, designed by LMS Architects, will feature 89 units across eight stories.
The Parkmerced neighborhood was first built as a planned community during the early 1940s, partly to house members of the military returning from serving in World War II. Parkmerced has always been part city and part suburb, as the neighborhood is within San Francisco proper but also places an emphasis on cars and single-family homes. The redevelopment of the neighborhood is expected to retain the community's unique legacy.
Parkmerced's upcoming groundbreaking could inspire other developers to follow a similar "towers in the park" model, according to BeyondChron. For San Franciscans, that means a future of high-rise residential towers scattered among acres of open green space could be imminent for the city's west side.