Los Angeles Real Estate Development
New Renderings Released for Sears Complex in Boyle Heights
Real estate developer and investor Izek Shomof has released renderings for an upcoming Boyle Heights project that will reinvent the famed Sears Complex, located at 2650 East Olympic Blvd. The historic art deco structure, known officially as the Sears, Roebuck & Company Mail Order Building is listed on the National Register of Historic Places.
According to the filed plans, the ambitious 13-acre mixed-use redevelopment will feature a new food hall as well as creative office, retail, and commercial space. The current Sears store will continue to operate while 1,030 live/work units will be constructed specifically for artists and artisans, including architects and designers. At street level, there will also be a park and old rail cars added to host additional boutiques and a cafe.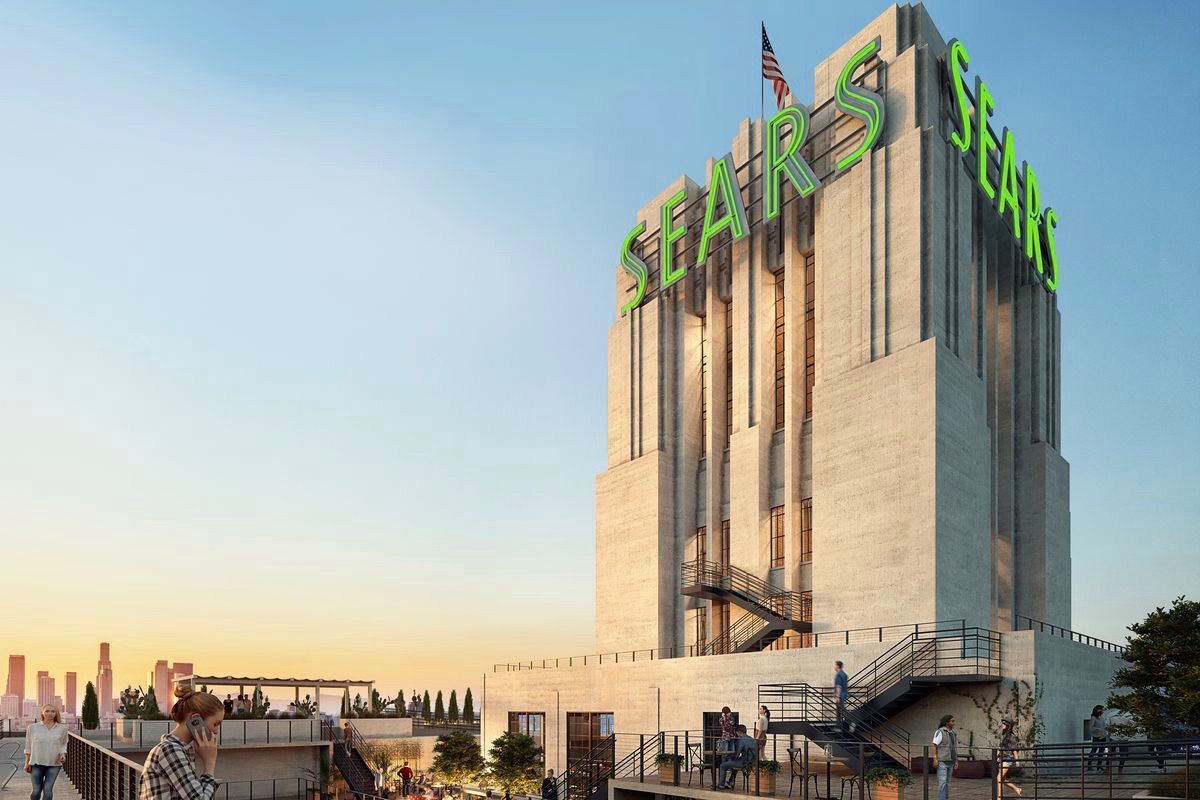 The 12-story structure will feature penthouse units and a rooftop restaurant, pool, and outdoor patio. Residents will also have access to an additional rooftop on the 11th floor, which will feature amenities including a resident pool, spa, basketball court, volleyball court, and a fitness center.
DTLA-based architecture agency Omgivning will design the project. They plan to incorporate nine light-flooding courts into the tower to open up spaces for more natural air and lighting. Per Curbed LA, the developer has named the building Mail Order District in remembrance of the former nine mail distribution centers that ran between 1910 to 1929.