Chicago Real Estate Development
New Townhomes and More: Development Heats Up in Buffalo Grove
Changes are coming to the northwest suburb of Buffalo Grove. The village has approved a new residential project and development is being planned near the Prairie View Metra Station.
Link Crossing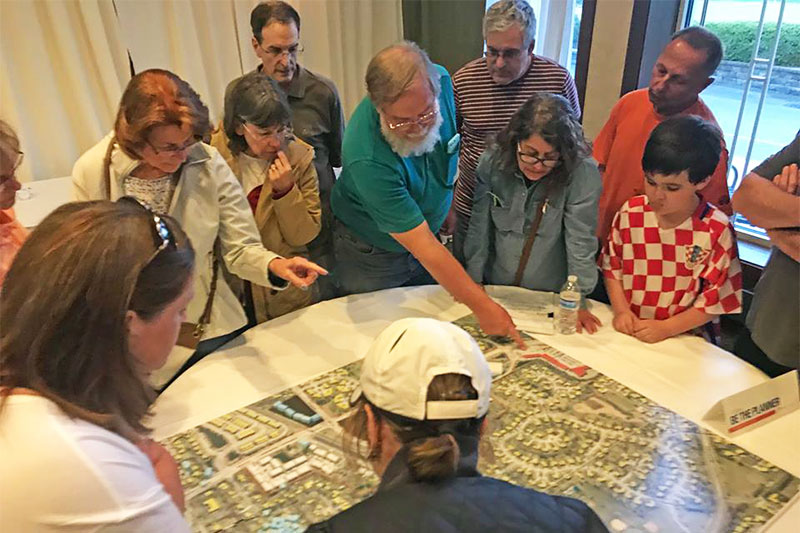 Earlier this year, officials with Buffalo Grove's Plan Commission approved the Link Crossing project, a residential development that will bring townhomes and single-family homes to the Didier Farm property, according to the Chicago Tribune. The project features 187 new homes, including 68 single-family homes and 119 townhomes. The single-family homes will be priced in the mid-$500,000s, while the townhomes will start in the mid-$400,000s, according to the report.
Developer K. Hovnanian Homes is leading the luxury development. The homes will be designed for empty nesters and millennials and the development will include bike paths and walking trails for residents.
The developer plans to donate more than $600,000 to Aptakisic-Tripp School District 102 in an effort to assuage concerns about an influx of new students, according to the report. The donation is approximately twice the required amount.
While the Plan Commission approved the project 6 to 2, residents still have some concerns. "There are too many townhomes and not enough single-family homes," said resident Marc Benjoya, according to the report.
Other residents broached concerns over the density of the project and the resultant increases in traffic. The developer did address a number of concerns, and the Plan Commission ultimately approved the development
"This is in no way an easy decision, but I believe that a preponderance of evidence shows that this type of housing will enhance the community and be of benefit to the village of Buffalo Grove," said trustee Joanne Johnson in the report.
Redevelopment by the Metra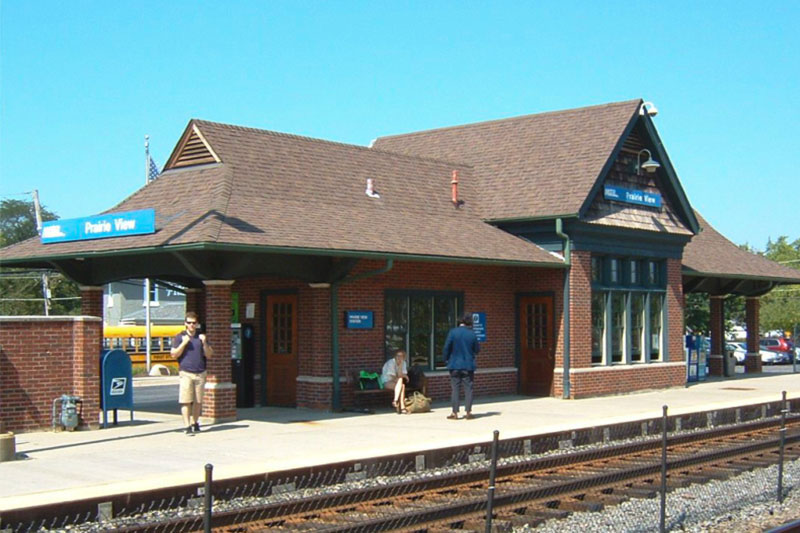 This spring, Buffalo Grove officials are looking for input on redevelopment ideas for the Prairie View Metra Station, according to the Chicago Tribune.
"This is a great opportunity for our community to come together and develop a collaborative vision for this area," Buffalo Grove Village President Beverly Sussman said in a statement.
The 100 acres of land in question includes parts of northern Buffalo and a part of unincorporated Vernon Township. The land also borders Lincolnshire.
Buffalo Grove intends to go through a seven-month planning process that includes input from a steering committee, a consultant, business owners, and residents to come up with a vision for development, according to the Daily Herald.
Residents have already chimed in with suggestions like a sidewalk down Main Street, landscaping, and new restaurants, according to the report. Residents are also hoping that revitalization of the area might bring more frequent train service to the Metra station.