North Peoria Transforming Sparse Intersection Into Retail, Office Hub
North Peoria is looking to redefine the sparse intersection of 83rd Avenue and Happy Valley Road by the Calle Lejos Estates and La Caille neighborhoods by adding new developments in the 30 acres surrounding the area over the next couple of years, according to Your Valley.
Councilwoman Bridget Binsbacher noted it as an area rich in culture and history as well as one of the most beautiful corners of the Northwest Valley. She also said the city's planning for the area had to be done with careful consideration to reflect the surrounding residents' needs while preserving the areas natural desert-scape.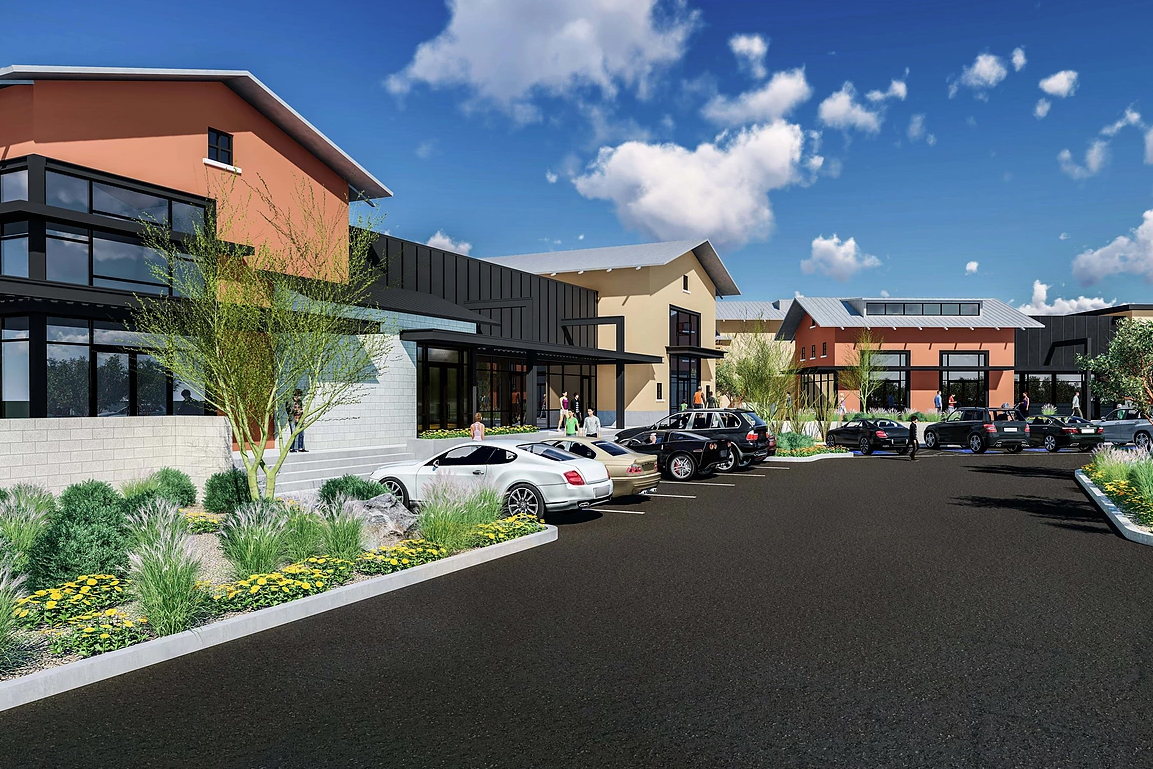 The desire for development comes after a shift in growth over the last few years as Peoria has felt an economic surge and seen a healthy real estate market take root. It's also become a top city for employment growth, ranked just below Chandler, Scottsdale, and San Francisco in a recent study by WalletHub.
In terms of strengthening the city as a major Northwest Valley contender, 2017 saw multiple budget and policy initiatives, as reported by Peoria Times. Mayor Cathy Carlat reflected on this progress at the State of the City address where she praised the City Council for giving a facelift to Old Town with hopes of renewing it with economical resurgence. That plan includes filing nearly all of the vacated buildings located within the P83 District with a SMART Reuse program as well as the acquisition of 123 acres on the top of Sunrise Mountain for preservation.
So it comes as no surprise that officials are now looking to redevelop an intersection that could eventually include over 4,200 homes within two miles.
City Planner Chris Jacques told Your Valley that the corner "should be highly scrutinized to ensure that development is compatible with uses in the area and Sunrise Mountain Preserve embraces the rich Sonoran character and is additive to the community…"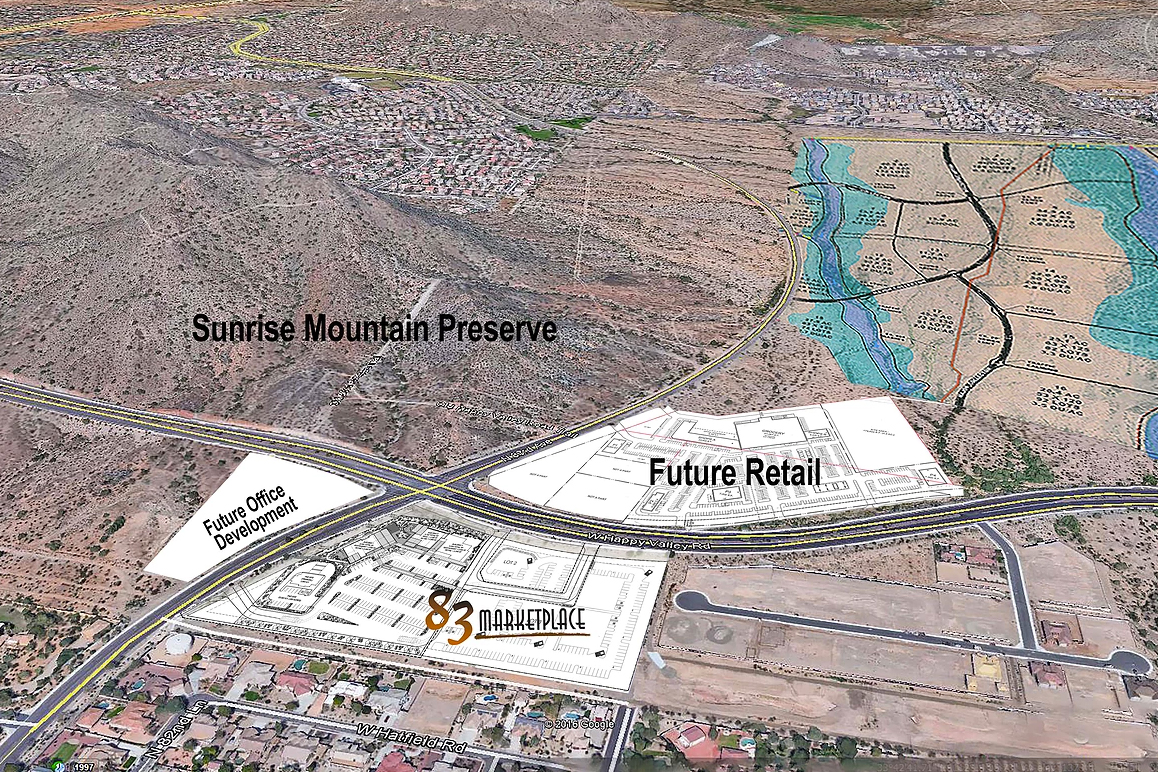 With that in mind, there are three new projects that are currently in the works that include retail, office space, a grocery-anchored commercial center, and a church site. Nine acres are zoned for the first of the projects, called 83 Marketplace. This neighborhood retail development plans to offer specialty retail, restaurants, and potential office condos.
Looking to mirror the design and sophistication of DC Ranch in Scottsdale, MDC Land Development spokesperson Shari Cashman said they are being "very picky" for the project, turning down multiple chain restaurants that don't fit the desired feel and needs of the community. She says eventual tenants will all need to be "specialty, boutique, and higher end."
Another proposed development by the Pederson Group calls for a commercial center with 27 retail properties as well as a church. The City Council recently received a request for a General Plan amendment for the project, dubbed Sunrise Peak, to be anchored by a 63,000 square-foot Safeway.
Neighborhood meetings and opportunities for public opinions on the Sunrise Peak project will be held but have not yet been scheduled.