Phase One of Optima Kierland Prepares to Open in North Phoenix
Phase One of Optima Kierland Prepares to Open in North Phoenix
Located on the border between Phoenix and Scottsdale, the Kierland area is best known as a suburban retail core. However, a slew of new projects are hoping to reimagine the region as an urban residential zone and the first complex to make the argument is just about ready to premiere.
The first phase of Optima Kierland will open it's doors on Thursday at Kierland Boulevard and Scottsdale Road. Developed by Optima, the initial phase includes 150 apartments and a 12-story condo tower including around 200 units. Condos have been available for pre-sale since last spring and over 80 residences are already accounted for. Condo prices range from low $300,000s to over $4.5 million.
Condos will range from 720-square-foot 1-BRs all the way up to 6,500 square-foot 5-BRs. Over 30 floor plans, as well as customizable residences, will be available to choose from. Just some of the features include floor-to-ceiling high efficiency windows, luxury cabinetry, travertine or quartzite stone flooring, and indoor private parking.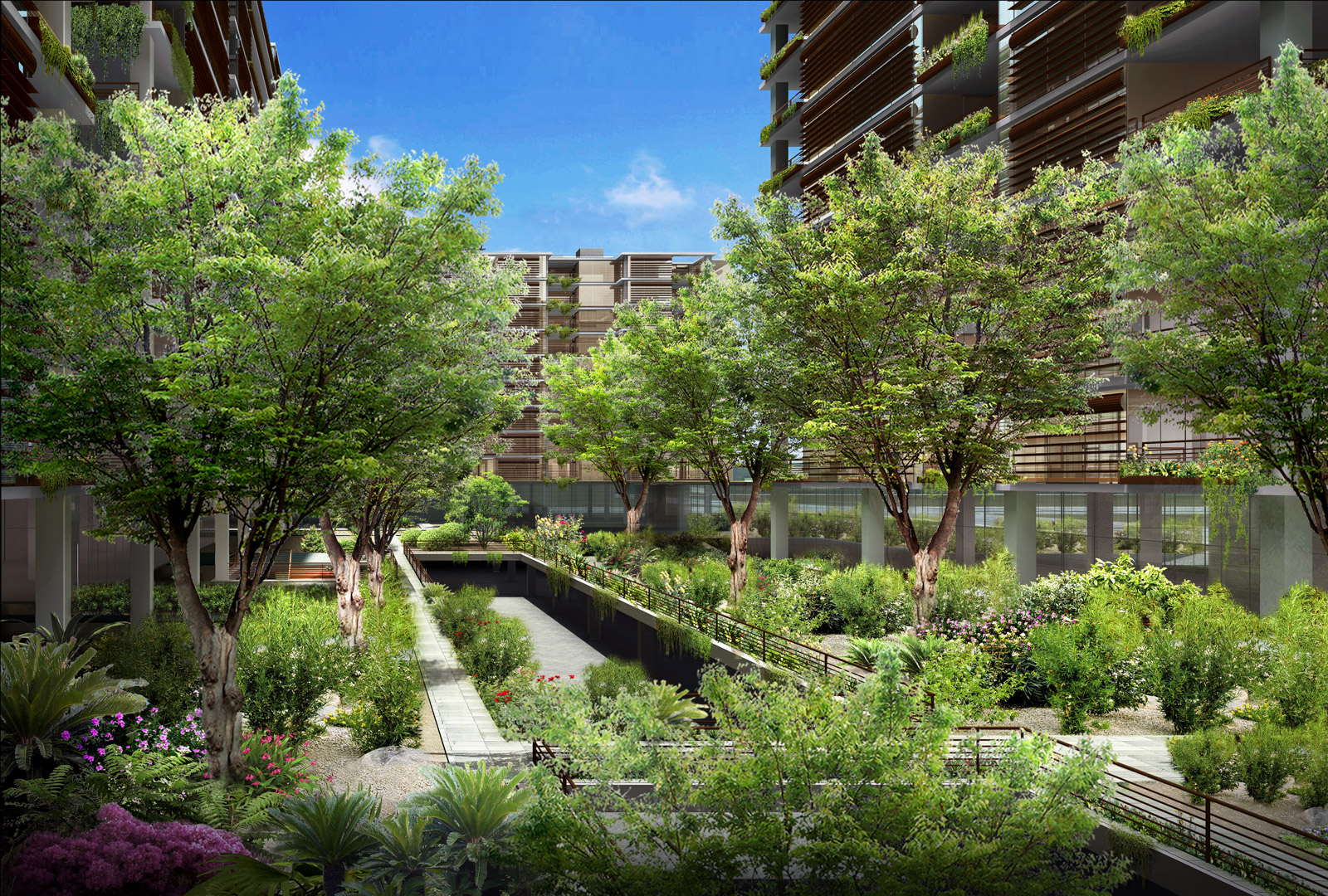 Buildings will be surrounded by lush walking paths, landscaped courtyards, and a pet park while also featuring amenities such as rooftop pools and a golf simulator. Apartment residents are expected to start moving in during April while condo residents are expected to begin move-in by December 2017 with tower completion set for August 2018.
Ultimately the community is expected to have four residential buildings, though there is also the possibility of adding a hotel in the next phase.
Soon enough, Optima will be joined by multiple other residential projects in the region. Overture Kierland, a 170-unit active adult condo community, is currently under construction. Plans to turn a nearby shopping center into a mixed-use project have also been submitted.
Sources:
Developers pitch projects to urbanize Kierland in northeast Phoenix [AZ Central]
Optima Kierland Center [Optima]