San Diego Local Life
Outdoor Cinema Spots to Enjoy During the Summer in San Diego
Summertime is the best time to spend outdoors, especially with school coming to an end and the days getting longer. It's also the perfect time to catch up on the latest blockbuster movie or check out a new indie film with your family or significant other. Neighborhoods throughout San Diego offer a variety of outdoor cinema experiences from cozy and casual to elegant and upscale. Whether you're solo, with the family, or on a date, you'll want to consider these spots for outdoor cinema this summer.
Liberty Station Movie Nights - Point Loma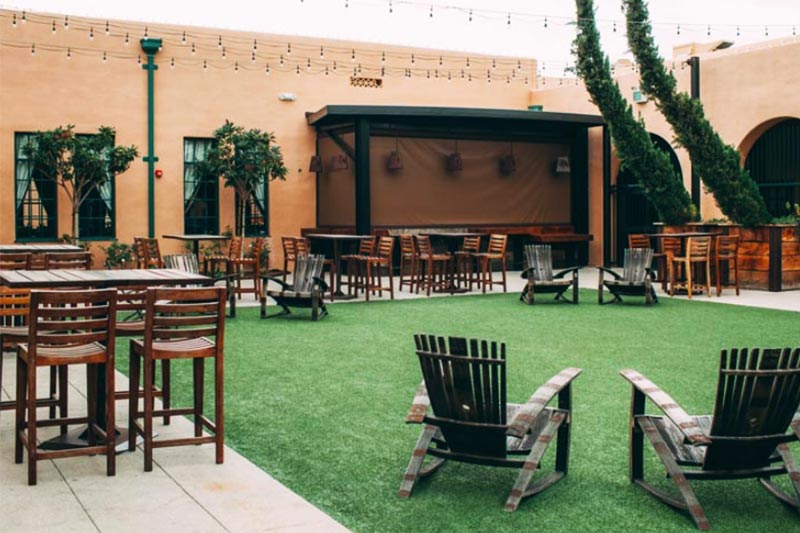 For the beer and movie enthusiasts, there's only one movie night on the radar for San Diego residents and it's the Liberty Station Movie Nights held at Stone Brewing in Point Loma. Hosted by San Diego's own resident Arrogant Bastard, Liberty Station Movie Nights are held every Tuesday during the summer at a casual, outdoor movie spot. Patrons bring their own lawn chairs or blankets to watch modern classics like The Big Lebowski, Three Amigos, The Naked Gun, or Super Troopers out on the lawn of Stone's brewery while enjoying a cold beer.
Cinema Under the Stars - Mission Hills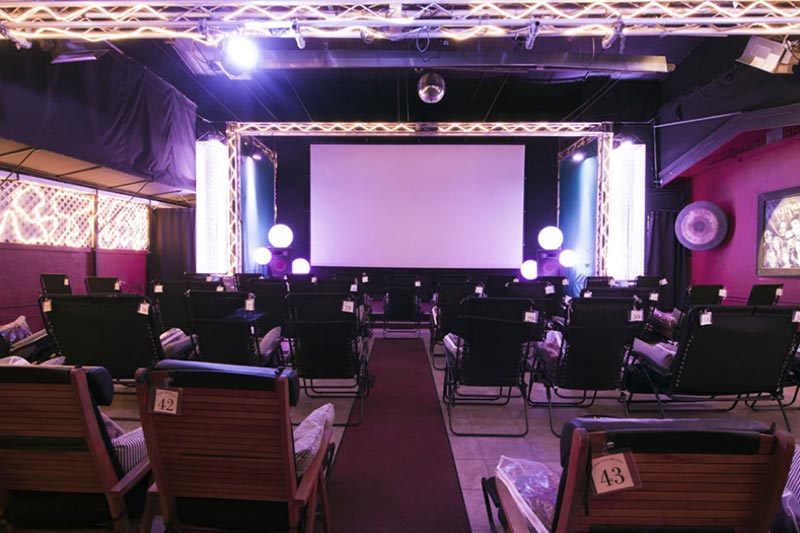 Cinema Under the Stars is arguably San Diego's premier outdoor theater and features a 20-foot screen with HD projection and surround sound. It's only open from Thursday through Sunday for evening showings and mostly features classic movies like "Casablanca" and "Some Like it Hot" to slightly newer films such as "The Princess Bride" and "The Breakfast Club" as well as some current films like "Black Panther."
Movies on the Beach - Coronado
Movies on the Beach is a high-end movie-watching experience under the stars on Del Beach, and is hosted by Hotel del Coronado. The hotel provides exlusive movie screenings in a private campfire setting and offers beach daybeds or Del Beach sand chairs. Guests can enjoy s'mores and other treats while watching modern classic films the whole family can enjoy.
Flicks on the Bricks - La Jolla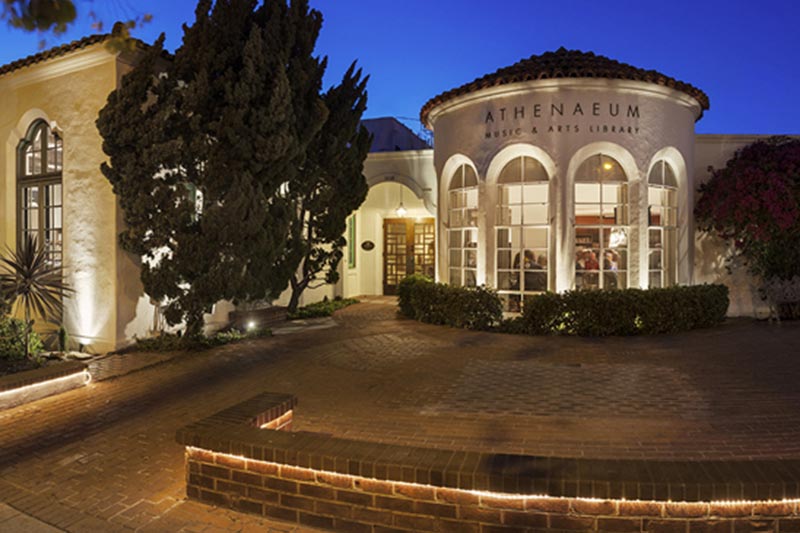 The Athenaeum's Flicks on the Bricks is an outdoor movie viewing experience happening every Thursday night in August in La Jolla. It is partnered with Film Geeks SD who are currently doing an additional film noir cinema with their group Digital Gym. The Athenaeum's Flicks on the Bricks features noir films of both the modern classic and silver screen variety on the outdoor patio.
South Bay Drive-in - Nestor Acres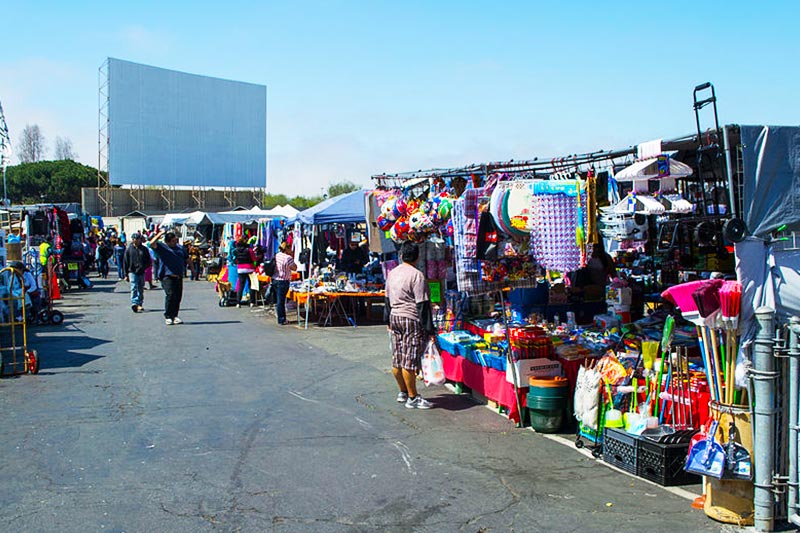 The South Bay Drive-in is a classic, fully functioning drive-in movie theatre. The theatre, located near the swap meet in Nestor Acres, is an affordable option with tickets costing $9 for adults and $1 for children under the age of 10. Food is relatively inexpensive as well with movie snacks costing just a few bucks. The drive-in is open Friday through Tuesday and features the latest blockbuster films. The drive-in is part of a chain serving other neighborhoods in California including Riverside and Montclair.
Santee Drive-in Theatre - Santee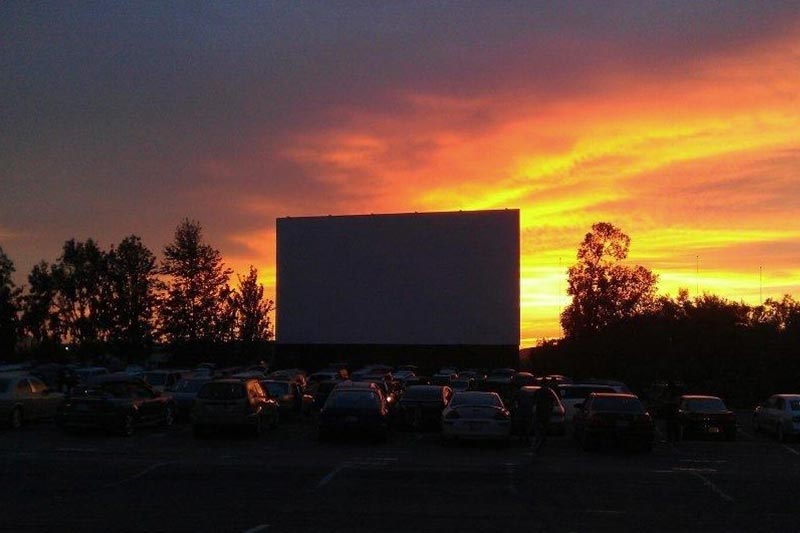 For those seeking the movie drive-in experience who don't want to travel to The South Bay Drive-in, they can visit the Santee Drive-in Theatre in Santee. This spot offers plenty of double features including new movies and has a similar price point as The South Bay Drive-in. It's $9 for adults ages 13 and over and $4 for kids ages 5 through 12, and kids ages 4 and under are free.