Palm Springs Mobile Home Park Converted Into Modern Tiny Homes
Palm Springs Mobile Home Park Converted Into Modern Tiny Homes
Leave it to Palm Springs to create an upscale mobile home park.
On the spot where mobile homes used to dot the landscape, The Paul Kaplan Group has created a community of prefab tiny homes, the first 10 of which are now available.
Roughly 100 of these micro-homes are expected to fill up Palm Canyon Mobile Club in south Palm Springs.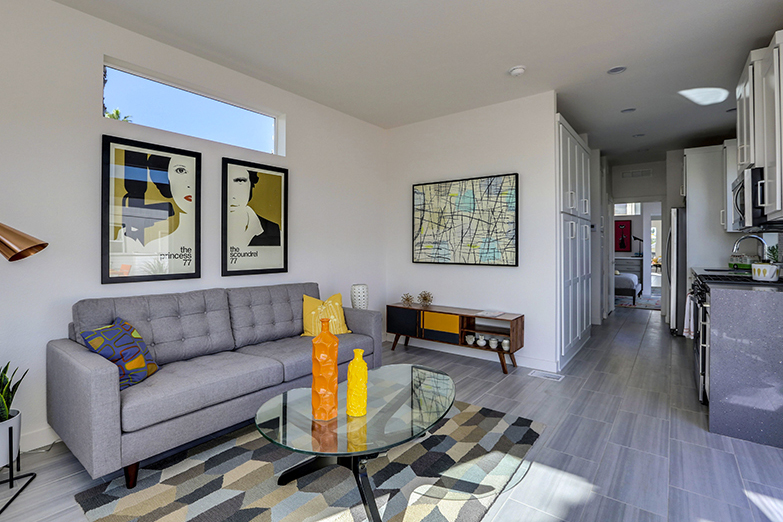 If you're concerned about cramped spaces with no toilets, don't be. The single-level, one-bedroom residences include 600 square feet of interior space and 550 square feet of outdoor deck space, roughly the size of a smaller condo. Homes comes with modern features that include central air conditioning, nine-foot ceilings, full kitchens, and energy-efficient comforts.
The two-bedroom model checks in around 800 square feet with 250 square feet of outdoor space. Both styles of homes come with covered carports.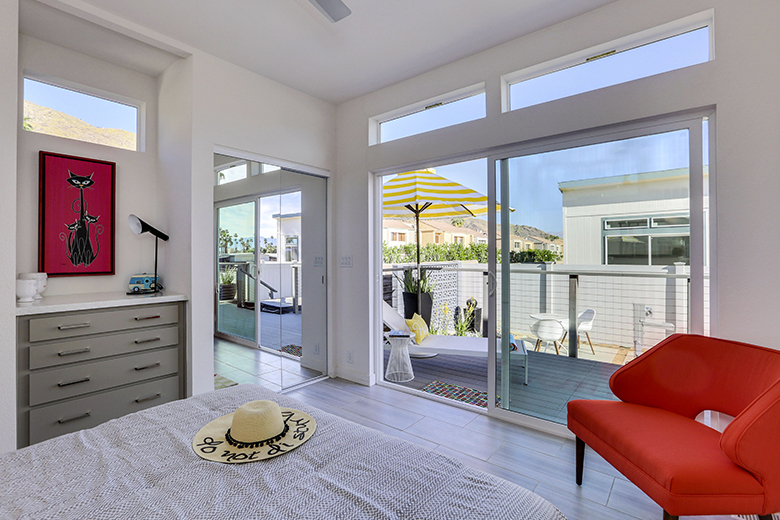 Starting prices are $115,000, which is way lower than the current median price of a single-family home in Palm Springs ($550,000). Living here also includes a $650/month "space rent" add-on, which includes use of the double-wide lot where the homes are placed, site improvements and maintenance, and utilities. It also gets you access to park amenities such as an updated resort style club house and pool, outdoor barbecue area, dog park, and gym.
The added bonus of buying one of these tiny homes is that if you ever decide to move, wheels can be attached to have them towed to your next destination.