Pittsburgh vs. Philadelphia: What You Need to Know
Pittsburgh vs. Philadelphia: What You Need to Know
Pittsburgh and Philadelphia are the two largest and most famous cities in Pennsylvania. But while these cities are located in the same state, locals know that they're worlds apart in terms of culture, industry, and general way of life.
Philadelphia is the 6th most populous city in the U.S. and serves as the political and economic hub of the state. Philly residents enjoy an urban atmosphere that's more relaxed than New York City but still teeming with city life, similar to other East Coast cities like Boston or Washington, DC.
Pittsburgh is a much smaller city, but that doesn't make it less important. This western Pennsylvania hub serves as the de-facto link between the Midwest and the East Coast. While Pittsburgh experienced hardship after the collapse of the steel industry, the city has since enjoyed a renaissance. Today, it's home to numerous tech companies, manufacturing plants, and more.
Both Philadelphia and Pittsburgh are full of unique history. But which city is the best place to call home? Read on to learn more about life in Philadelphia and Pittsburgh.
Real Estate
The average home price in both Philadelphia and Pittsburgh is below the national average, which means both cities are great choices for buyers on a budget. While homes in Philadelphia tend to be situated on urban lots, Pittsburgh residents can usually get a little more elbow room. However, a less urban feel means that Pittsburgh residents often need a car to get around.
The Philadelphia neighborhood with the highest number of homes for sale is Point Breeze, where the median home price is in the high $200s. This South Philadelphia neighborhood is known for its rich diversity and down-to-earth atmosphere. From beautiful street murals (including Keith Haring's "We The Youth" mural) to trendy bars and coffee shops, Point Breeze offers plenty to see and do.
The Pittsburgh neighborhood with the highest number of homes for sale is Lawrenceville, where the median home price is in the low $300s. Lawrenceville is one of Pittsburgh's largest neighborhoods, located right on the Allegheny River. It's known for its emerging restaurant scene, charming boutiques, and desirable central location.
Winner: Pittsburgh homes tend to be less expensive and more centrally located, making it a real estate winner. However, future buyers can still find great options in both cities.
Education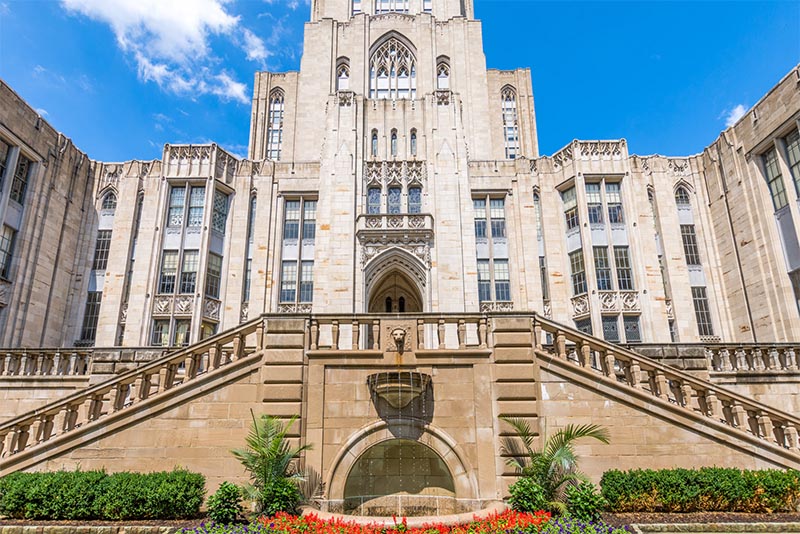 Both Philadelphia and Pittsburgh offer plenty of educational opportunities. However, parents need to know how K-12 schools compare in both places. As the larger city, Philadelphia offers more public schools as well as a wider variety of private, charter, and specialized schools. Philadelphia also spends 8.2 percent more per student than Pittsburgh. However, Philadelphia's schools have a higher student-teacher ratio, which means there are more students, on average, in each classroom.
In general, Pittsburgh's K-12 schools perform higher than Philadelphia's, making it a popular choice among families. Pittsburgh also has more high school and college graduates than Philadelphia.
So more college grads are living in Pittsburgh, but does the city have more college opportunities than Philadelphia? It depends on what you're looking for. While Philly boasts the Ivy League UPenn and other large universities like Drexel and Temple, Pittsburgh has plenty to offer too. The University of Pittsburgh, Carnegie Mellon, and smaller schools like Duquesne University offer great education in the Steel City.
Winner: Pittsburgh beats Philadelphia when it comes to overall school performance and classroom size.
Transit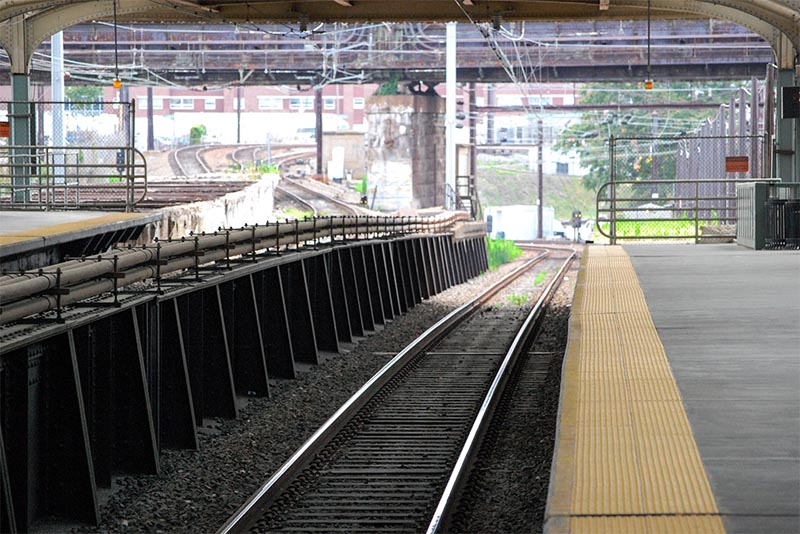 Philadelphia offers plenty of public transportation options for urbanites looking to get around fast. The city runs inter-connected bus, subway, and rail systems as well as a street-level trolley. Pittsburgh also offers public transportation, including both public buses and a light rail train system. Looking for a green option? Both cities also offer bike-sharing programs.
While Pittsburgh does offer public transit, most residents here choose to commute by car. With well-maintained roads and manageable commute times, it's easy to see why. In Philadelphia, commute times are 9.2 percent longer. Philadelphia's dense population can also be a challenge for some drivers. Pittsburgh also has 23.9 percent more of its workforce working from home, leading to less traffic for commuters.
Winner: It's a tie. While Philadelphia offers better public transportation, Pittsburgh is ideal for those commuting by car.
Food and Culture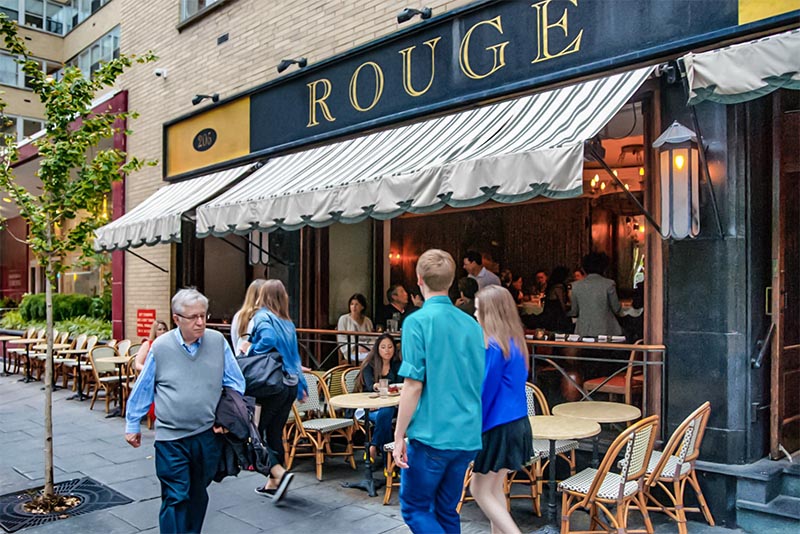 Both Philadelphia and Pittsburgh have rich immigration histories, which means they both offer delicious and authentic cuisine that reflects this heritage. In Philadelphia, Italian immigrants popularized hoagie sandwiches, including the famous Philly cheesesteak. Other well-known treats, such as funnel cakes and whoopie pies, originated with the Pennsylvania Dutch.
In Pittsburgh, hearty foods like pierogi and kielbasa gained popularity thanks to working-class immigrants from Eastern Europe. Whether you're looking for street food or fine dining, Philly and Pittsburgh both have plenty of local favorites and nationally-acclaimed spots.
However, food isn't the only thing these cities have to offer. Both Philadelphia and Pittsburgh are known for their sporting teams, and residents love to root for their city. Each city boasts an NHL, NFL, and MLB team, which has led to some rivalries. With so many teams and great sporting culture, fans living in both cities will always have a game to get excited about.
Not a sports fan? There are plenty of other cultural institutions to enjoy. In Philadelphia, history buffs can step back in time at the Liberty Bell and Independence Hall, while art lovers can spend hours exploring the Philadelphia Museum of Art. Over in Pittsburgh, the Rivers of Steel Tour showcases the city's natural beauty and industrial history. For a sobering look at more recent history, visitors can also see the United 93 National Memorial. Pittsburgh also offers a variety of museums, including the Andy Warhol Museum and the Carnegie Museum of Natural History.
The Winner: While both cities have plenty to explore, Philadelphia's size means there's truly something for everyone here.
The Bottom Line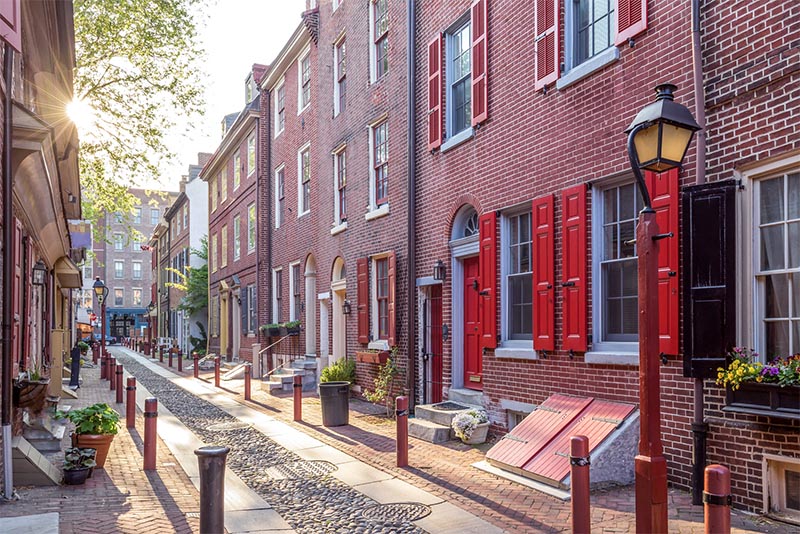 Philadelphia and Pittsburgh are both cities with plenty to offer. Residents of Philadelphia will enjoy the city's urban atmosphere, handy public transit, and rich cultural institutions. On the other hand, Pittsburgh provides a more relaxed feel with beautiful parks, quaint shopping districts, and a slower pace of life. Both offer a unique look at American history and plenty of great neighborhoods to call home.