Plans Approved for Dallas Cowboys' The Star, Frisco's First Residential High-Rise
Plans Approved for Dallas Cowboys' The Star, Frisco's First Residential High-Rise
The Dallas Cowboys continue to change the landscape of their new corporate hometown.
Less than three years ago, NFL team owner and general manager Jerry Jones, Cowboys brass, and Frisco officials broke ground on The Star in Frisco, which is located at Dallas North Tollway and Warren Parkway. While the $1.5 billion, 100-acre multi-use complex is appropriately named after the Cowboys' famous logo, it likewise describes the starring role America's Team is playing in one of the nation's fastest growing cities.
Anchored by the Cowboys' world headquarters and the 12,000-seat Ford Center that hosts team practices, Frisco sporting games, and special events, The Star has already added the 60,000-square-foot, three-story Cowboys Fit gym, a sports medical center, a multi-tenant office building, flexible meeting space, trendy restaurants, shops, and a 16-story Omni Hotel to the city's urban culture.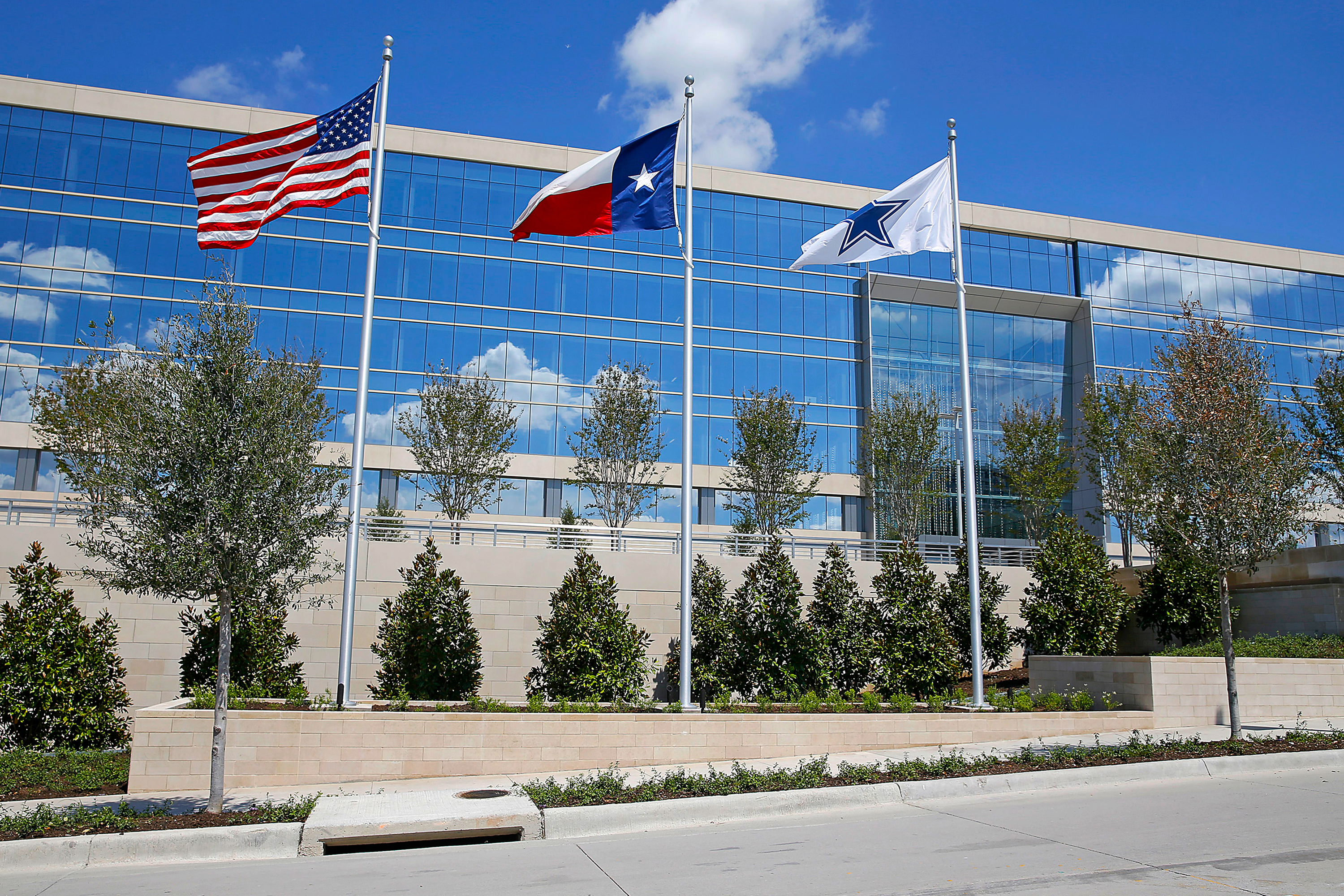 Frisco's first residential high-rise is on the drawing board and slated to become one of the next shining additions. The Frisco City Council recently gave developers the green light on preliminary plans. Obtaining approval on detailed plans will be the final hurdle before beginning construction.
Aside from adding a residential component into the mix, the luxury condo tower will include at least 17 stories — replacing the Omni as the tallest building in Frisco. Principals of this particular venture add even more star power to the development. In addition to Jones and his family, partners include iconic Dallas Cowboys quarterback and NFL Hall of Fame member Roger Staubach and renowned developer Robert Shaw. Despite the Cowboys connection between Jones and Staubach, Shaw and Staubach have a history for teaming up on real estate ventures.
According to Dallas Morning News, the average size of the 150 to 160 apartments will be 1,200 square feet. Though Jones and Staubach will likely each have their own top-floor units, some team sponsors, players, and coaches are expected to lease condos as well.
"We are basically building a place for Jerry and Roger to hang out," Shaw jokingly concluded in the Dallas Morning News interview.
Nextdoor, another residential development, Frisco Station, is also taking shape. Having similar amenities to The Star, this building is slated to have 302 apartments ready for occupancy by early 2018.