Plans Revealed for New Sports and Entertainment District in East Austin
Bjarke Ingels Group (BIG), a Denmark-based design firm, recently unveiled its plans for East Austin District, according to Construction Dive. Featuring a 15,000-seat multi-purpose arena connected to a 40,000-seat outdoor stadium, this sports and entertainment complex in East Austin would serve as the home for Rodeo Austin as well as many other programs, from concerts to trade shows.
"Like a collective campus rather than a monolithic stadium, the East Austin District unifies all the elements of rodeo and soccer into a village of courtyards and canopies," Bjarke Ingels, founder of BIG, told Architect Magazine. "Embracing Austin's local character and culture, the East Austin District is a single destination composed of many smaller structures under one roof."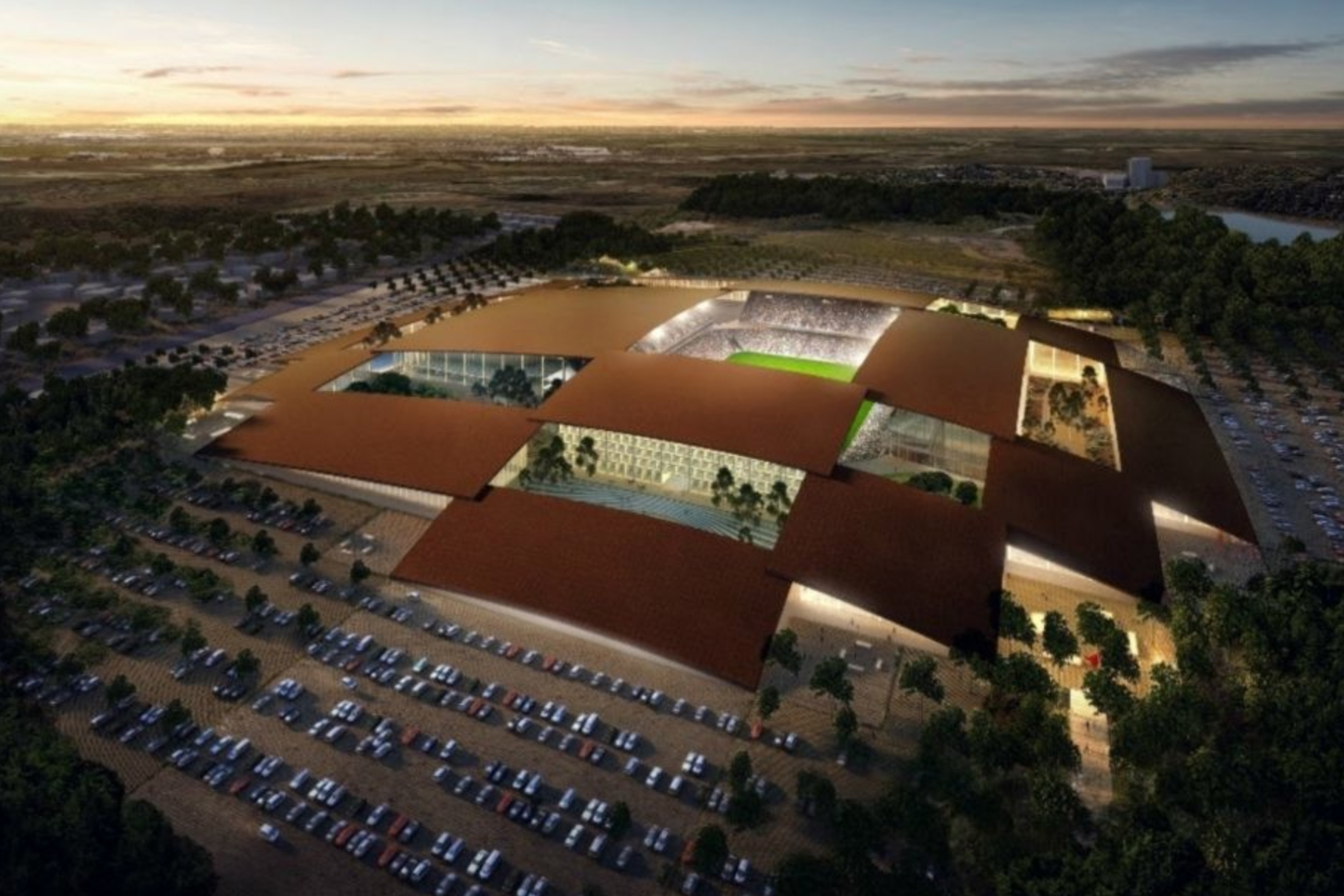 Plans for the 1.3-million-square-foot district include offices, a convention space, medical centers, youth facilities, shopping, and eight courtyards. With its solar-paneled rooftop, the East Austin District could help power surrounding communities in both electricity and economic growth.
Austin Sports & Entertainment and Rodeo Austin plan to work together with the city of Austin and Travis County governments to replace the out-of-date Travis County Expo Center with East Austin District, according to Austin-American Statesman.
Several Travis County officials are interested in pursuing the district plans. Travis County Commissioner Jeff Travillion supports a public-private partnership using the city-owned 300 acres of land at the Expo Center. "[This project] checks all the boxes. Right now there are very few opportunities for recreation and safe places for families in that region," Travillion says. He believes that bringing private resources into play will generate more opportunities for neighborhoods like Pflugerville, Manor, Elgin and Del Valle, which all are growing rapidly.
Sean Foley, co-founder of Austin Sports & Entertainment, is confident he and his team can raise the money for the project. He says the project could generate up to 500 jobs in East Austin.
"This would repurpose, renew and refresh an area that needs it," says Austin City Council Member Ora Houston, whose district includes the Expo Center. "This location is at the apex of three major highways — U.S. 290, U.S. 183 and Texas 130 — so it's easily accessible. I think soccer would be a great fit there."
Austin Mayor Steve Adler also supports investing in the eastern part of the city. "[The Expo Center] is an old facility, and there is a need to update it and expand the breadth of its uses," he says.
Rob Golding, CEO of Rodeo Austin, points out that Austin is behind the times in terms of multipurpose venues. "There are so many events we don't get now because the Expo Center is outdated and outsized and downtown is too cost-prohibitive," he says. "We are the only city in the top 15 in the United States without that type of facility. I am fully committed to this project being developed. It can have an impact on our community for the next 50 years."
If construction begins in 2018, East Austin District could be completed by 2021.