Proposed Downtown Tower Could Be Los Angeles' Next Landmark
Proposed Downtown Tower Could Be Los Angeles' Next Landmark
Downtown Los Angeles' skyline is going to look very different a decade from now but if Gensler's plans for a 52-story, mixed-use tower come to fruition, it might have a building so unique that it comes to be known as a local landmark.
Proposed for 1600 South Figueroa, the "vertical neighborhood" would include residences, retail space, offices, and a hotel, making it the ideal addition to a neighborhood that includes Staples Center, LA Live Entertainment district, and much more. It's not what's going to be inside the building that makes it stand out, however. It's what it might look like from the exterior.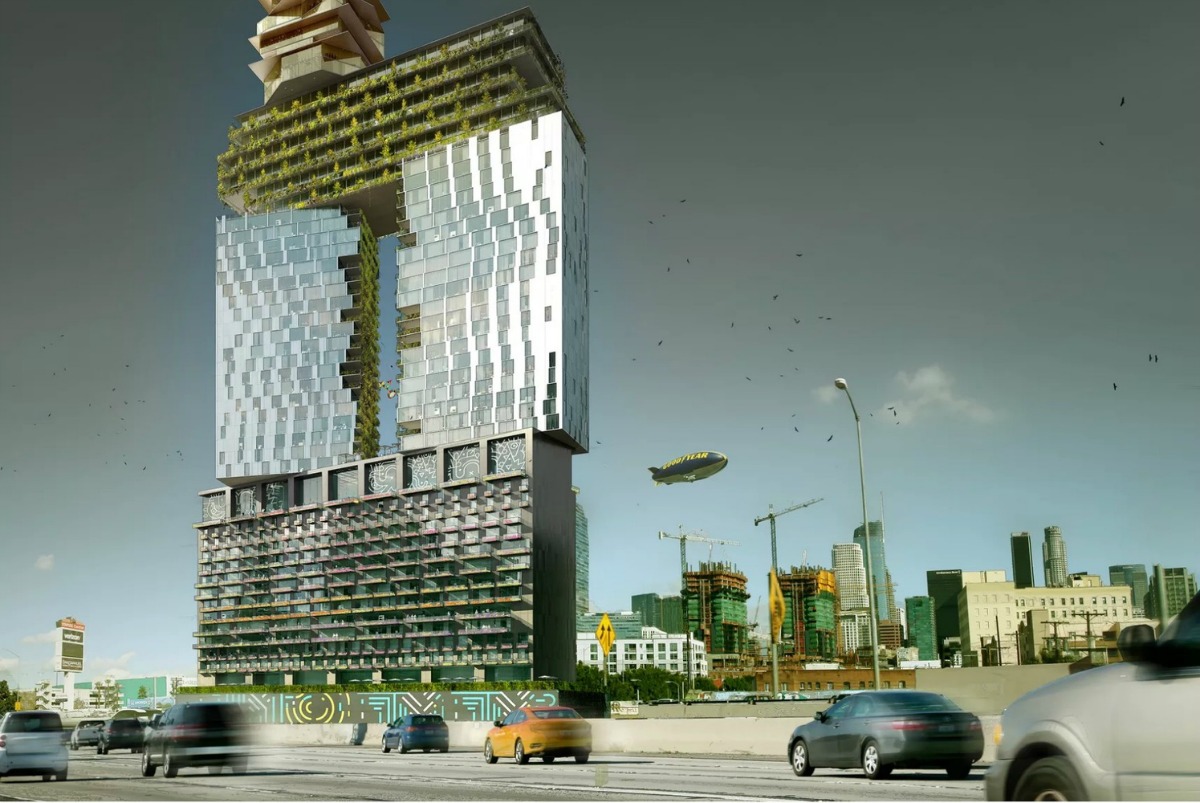 The bottom level is the most "normal" section of the tower, including 9,000 square-feet of retail and multiple lobbies which connect to their corresponding sections of the building. Offices and hotel rooms would also occupy the levels above.
After that, the building splits into two tilted towers which contain 336 condos and apartments. A garden tier would connect atop the two while greenery lines all of the balconies and walls along the interior space.
Finally, a curious-looking appendage tops the entire structure on one side, containing penthouses that overlook everything. Plans also call for a rooftop pool and fitness center.
The point of the design is to be a "gateway" to Downtown, according to consulting engineering firm Psomas' Joel Miller. He also says that developer L&R Group of Companies "wanted fanciful designs," which they certainly got. Plans have been filed with the city so now we'll find out whether or not they get to keep it.
Sources:
Gensler's proposed mixed-use Downtown Los Angeles tower to incorporate low-income housing [Archinect]
Gensler Designs 52-Story Mixed-Use "Gateway" to Downtown Los Angeles [Arch Daily]
Fanciful 52-story tower intended as 'gateway' to Downtown Los Angeles [Curbed LA]