Washington D.C. Real Estate Development
Proposed Tysons Building Will Tower Over Washington Monument
A massive development planned for Tysons in Virginia is starting to take shape, as developers begin purchasing land for what will become the tallest building in the D.C.-metropolitan area. At 615 feet, the tower would be 60 feet taller than the Washington Monument, according to Bisnow.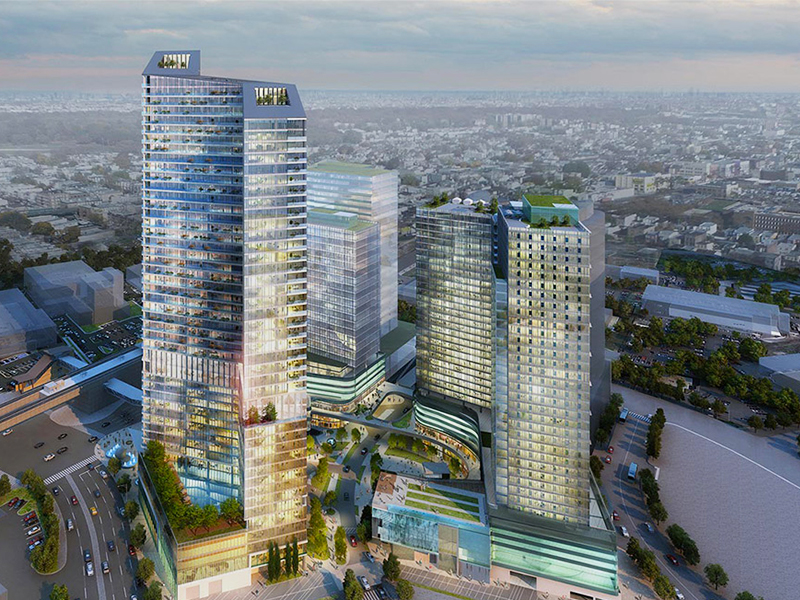 Clemente Development and Saudi investment partners Tysons Development LLC have acquired a 1.8-acre plot of land near Spring Hill Metro station. The land, purchased for $26 million, was sold by BP Realty (represented by Transwestern), which was controlled by Michael J. Peacock and Michael B. Peacock, owners of the Peacock Buick dealership which lives on the site. According to the Bisnow report, this is the first area of land that has been purchased for the proposed 48-story tall tower, which will become the View at Tysons.
Developers are also under contract to purchase an adjacent 7.1-acre plot, currently owned by the Cherner family, per the report. Transwestern Executive Managing Director Gerry Trainor also noted that the developers are considering the purchase of additional, smaller parcels of land near the site, with the aim of expanding the project.
The development team that proposed a 48-story tower as part of a 2.8M SF Tysons project is moving forward in assembling the site. The parcel, at the corner of Leesburg Pike and Tyco Road, is the first piece of the View at Tysons site that team has closed on. The developers are under contract to buy the adjacent 7.1-acre parcel from the Cherner family, Transwestern Executive Managing Director Gerry Trainor said. He said the team is looking at buying additional, small parcels next to the site to possibly expand the project.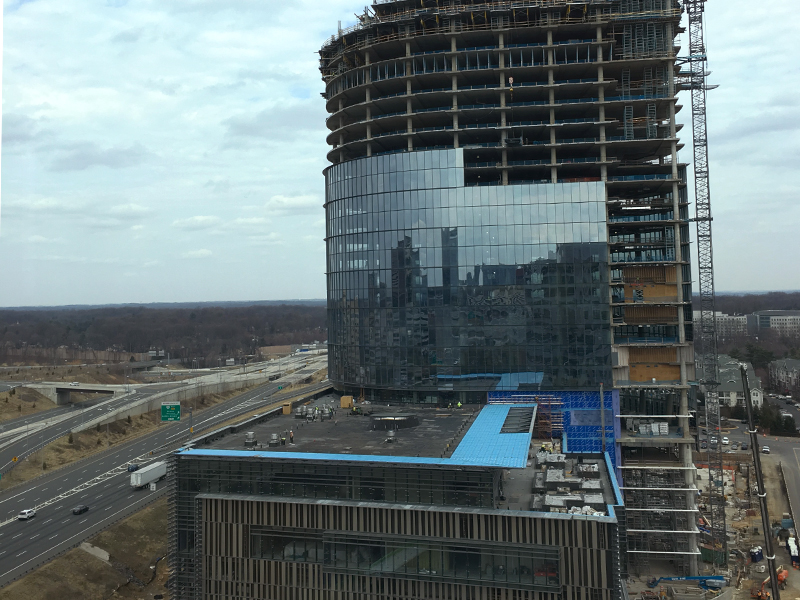 According to Bisnow, the 48-story, mixed-use building will have retail on the first two floors, followed by 13 stories dedicated to a hotel, with the remaining upper portion being condo units. The building will end up surpassing the Capital One headquarters (which is under construction, set to be completed this year), currently the tallest building in the region and the second tallest in the state of Virginia, coming in at 470 feet.
In addition to the behemoth main tower will be two rental apartment buildings coming in at 420 feet and 388 feet, and another two office buildings, measuring 335 feet and 310 feet. Additional features in the area would be a public plaza, a performing arts center, and an urban park.
Currently, the development is halted until a rezoning hearing, per the report.