Washington D.C. Local Life
Ranking D.C. Neighborhoods' Best Running Trails
I'm going to be honest—I'm not a big fan of running. It's grueling, repetitive and precisely why Bird Scooters were invented. But if you're going to run, Washington, D.C. neighborhoods boast a lot better options than your apartment building's one sad treadmill. Home to the National Mall, C&O Canal, and National Arboretum, there are plenty of beautiful options for your next run. I've unhappily—but thoroughly—ranked D.C.'s best running trails for you by neighborhood. These are the seven best running trails in all of D.C.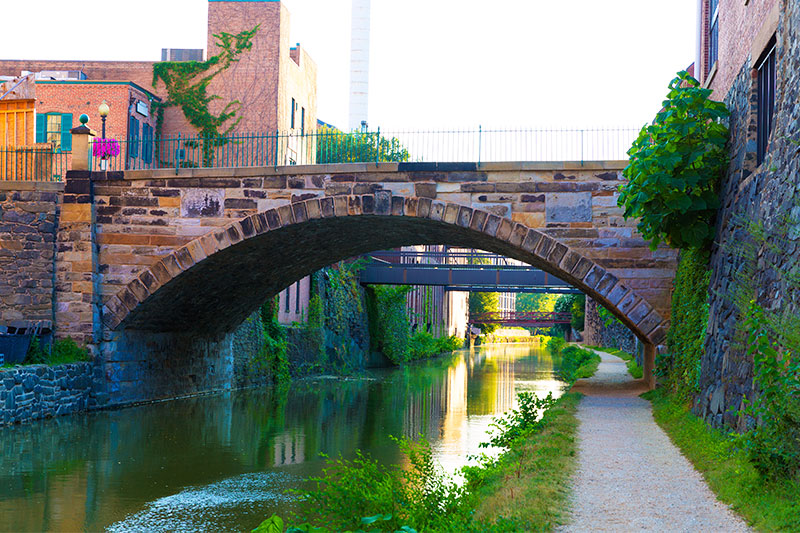 If you're training for a marathon, first—I'm sorry. Second, get ready to log some miles on the Chesapeake and Ohio Canal. This path, affectionately known as the C&O Canal, stretches from Washington, D.C. to Cumberland, Maryland for 185 miles. While I don't expect you to run it all in one go, this trail is the perfect spot for long weekend runs. It has breathtaking views of the Georgetown waterfront, public bathrooms, and overall, it's pretty flat. A historical fun fact to think about while you run: The towpath was originally used for horses to pull barges along the water. Be warned, the C&O Canal is prone to flooding with heavy rains, so check online before lacing up for runs.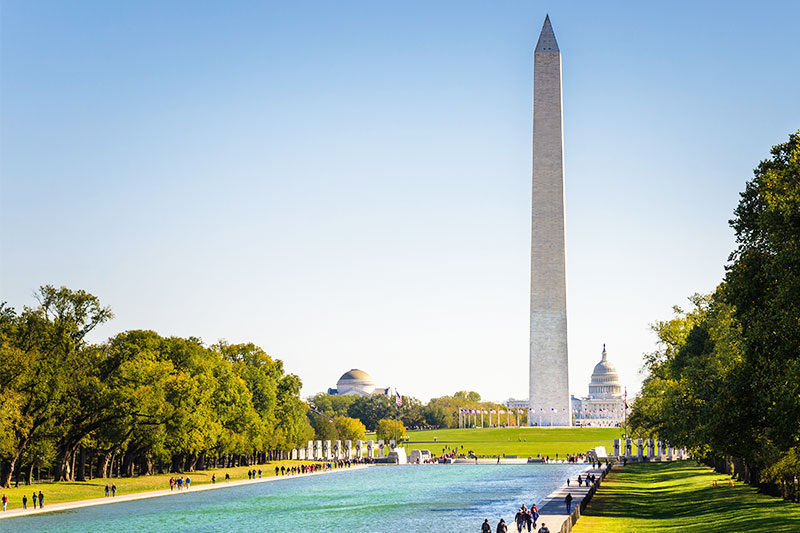 Sometimes, it's nice to remember you live in Washington, D.C. and take in the sites that make it famous. Running the National Mall is a good reminder. This route can be tailored to your training needs, and as a bonus, it has lots of water fountains, public restrooms, and places to stop and take photos to upload to Strava and show off to your running buddies. The core route stretches from the Lincoln Memorial to the Capitol, and a full loop around is about 4.3 miles. Plus, it really improves your dexterity to dodge tourists instead of cars. As a bonus, you can add on the Watergate Steps for a Rocky-style warm up. There are 40 concrete steps to tackle while enjoying a breeze from the Potomac.
Imagine a Venn Diagram where athletes and art aficionados coexist in one space: That space is the National Arboretum. This 446-acre park in this Northeastern D.C. neighborhood offers great views of the city along with Corinthian columns that make for the perfect backdrop of a running selfie. Work on your hill training at Mount Hamilton, which is a 239-foot climb.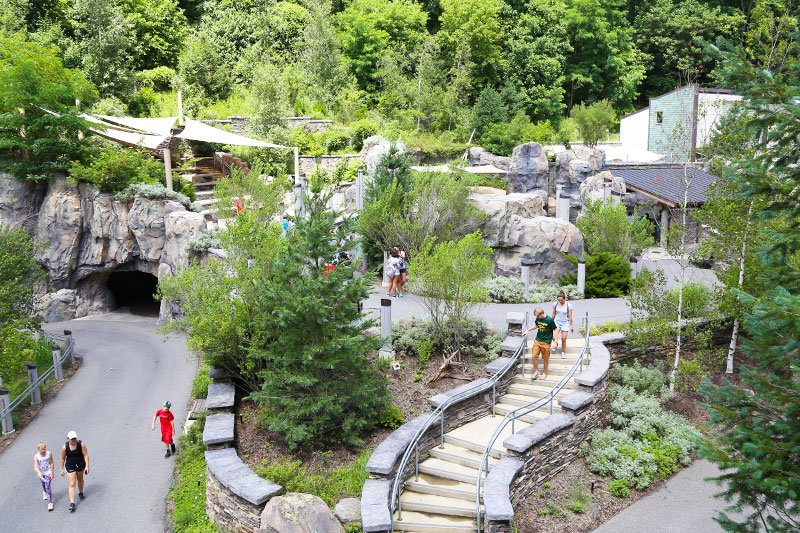 Work on your hill training at the Smithsonian National Zoo. Starting at 8 a.m. in the morning and tackle the 2.5-mile route before the tourists flock to the pandas, filling the tree-lined paths with strollers. With an early enough start, it's a perfect spot to log some miles before work. You'll be hard-pressed to find another route in the DMV that boasts views of giraffes and red pandas (though if you find another, let me know). If you head toward Woodley Park, the zoo is entirely uphill.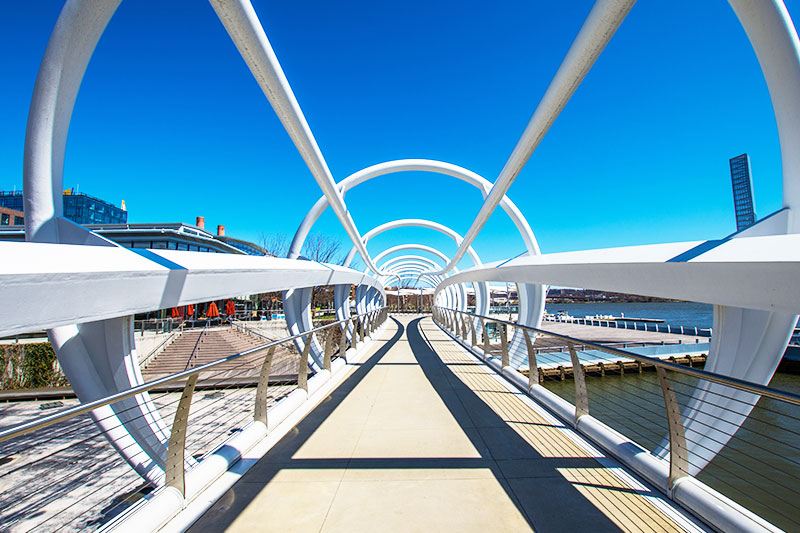 Take in waterfront views with the Anacostia Riverwalk Trail. This path connects D.C. to Maryland along the riverfront. Currently, the path measures 12 miles, but it will eventually offer a 20-mile loop. It's also open to bikers and rollerbladers. As you run, you'll pass the Fish Market, RFK Stadium, and even the National Arboretum.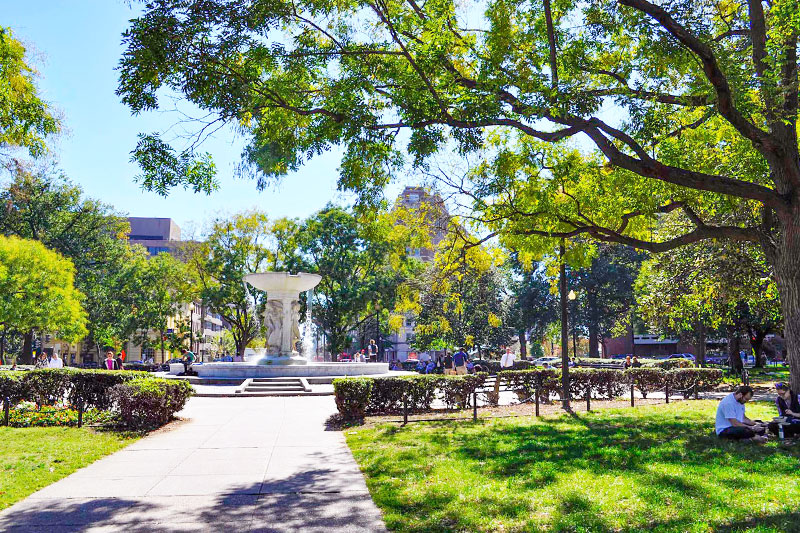 Feel like a world traveler as you tackle Embassy Row. This beautiful 2-mile route (a 4-mile loop) will take you past many embassies. The stunning architecture ranges from the old style townhouses to newer design marvels. You'll also pass the Naval Observatory, home of the Vice President, as you climb from Dupont Circle to the National Cathedral along Massachusetts Avenue. Additionally, you can build in micro-breaks at intersections. When you hit the Cathedral, turn back around and enjoy a slopping downhill—and you have plenty of time to still grab brunch in this notoriously brunchy neighborhood.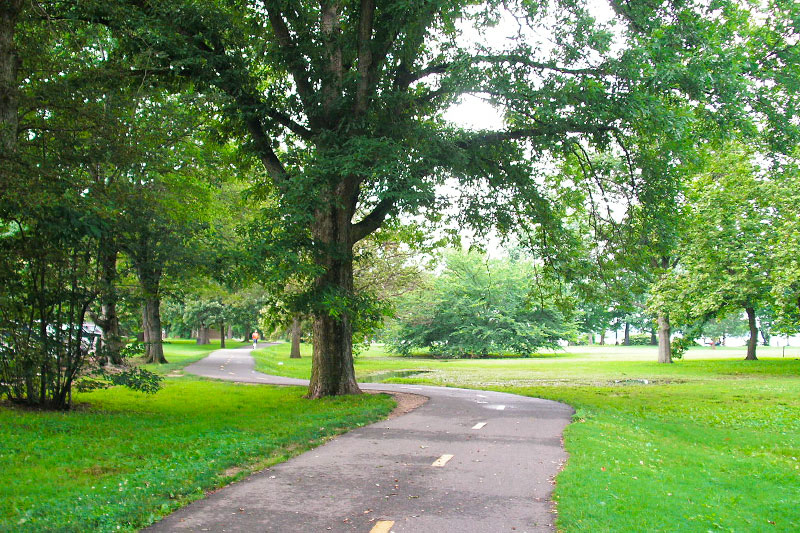 The Mt. Vernon Trail will take you outside of the District for a winding 18 miles. This is another great path for marathon training. It begins along the Potomac stretching from Theodore Roosevelt Island to George Washington's Mount Vernon. You'll be treated to beautiful views of planes at Gravelly Point Park, the Jefferson Memorial, and downtown Alexandria as you traverse the paved paths of the trail and rolling hills.