Richmond Music Venues That Anchor Their Neighborhoods
Richmond Music Venues That Anchor Their Neighborhoods
The slogan goes "Virginia is for lovers," but it might also be true to say "Richmond is for music lovers."
Richmond is a city that enjoys good music almost as much as it enjoys watching VCU basketball or lounging along the James River, and it has the music venues to prove it. From large stadiums to intimate clubs, there are many different ways to enjoy live music in the 804. These music venues hold almost as much history as Richmond itself while also welcoming the past, present, and future of pop, rock, R&B, hip hop, and so on.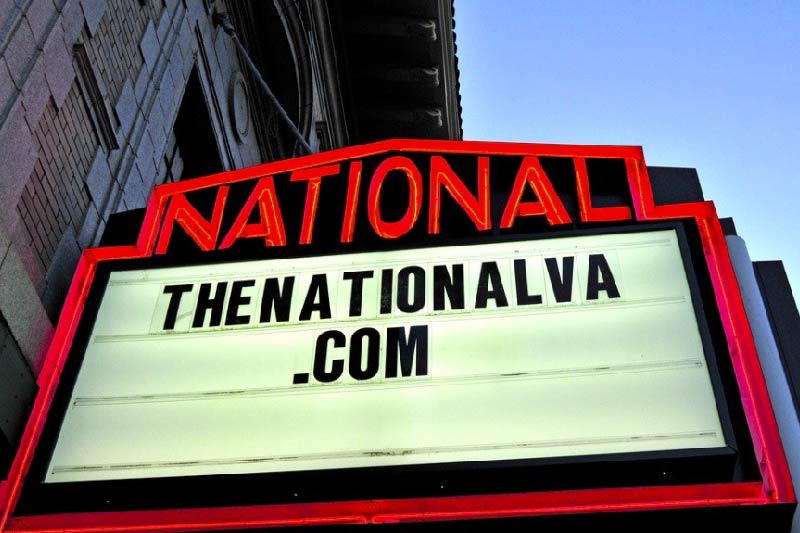 Located centrally between Virginia Commonwealth University and Virginia Union University, Downtown Richmond contains a tight-knit, friendly community of locals and transplants alike. Decorated with a plentiful amount of worldly restaurants and off-kilter retail stores, there's always something to do in Downtown Richmond.
Within this community, most residents live in newly constructed condos and apartments that are often marketed to the ever-vibrant student population. Most who frequent Downtown Richmond live in historic homes in nearby communities like the Fan District or Church Hill.
Lying just off the highly trafficked Broad Street, The National puts great music only a short bus ride or walk away. Built in 1923, The National Theatre was once a mainstay on Downtown Richmond's acclaimed "Theater Row." Currently, it's the only surviving building of this row.
In its initial 60-year run, The National Theater showed movies and live entertainment (like vaudeville shows) for the citizens of RVA. After being closed for 20 years, it reopened as a modern live music venue and rebranded as simply The National. Attracting both national acts and local talent, The National brings the RVA community together in the name of great music. From head-banging rock to smooth jazz, it can all be found within the walls of this 96-year old establishment.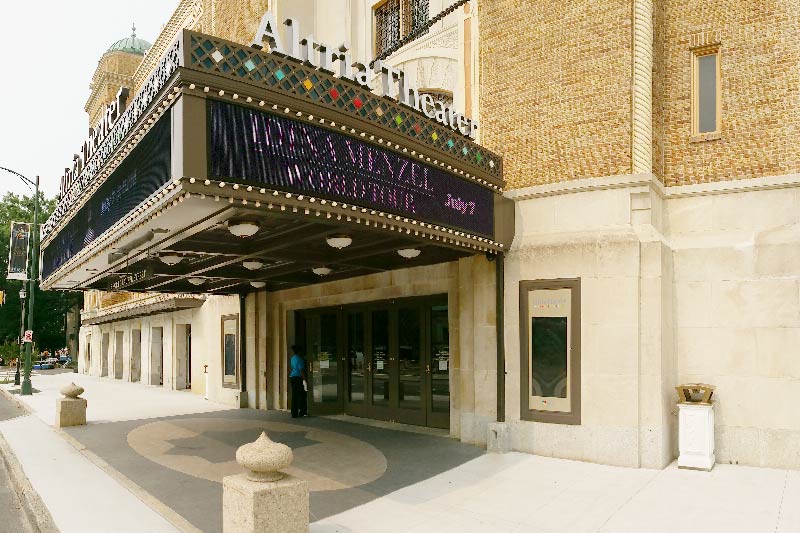 Named for its fan-like shape, the Fan District is home to many pieces of Richmond history including Monument Avenue and VCU's Monroe Park Campus. The district's community, including a heavy student population, lives in repurposed historic buildings decorated with finely curated greenery. The area has many eateries and nightlife options, making it the perfect neighborhood for dinner and drinks before a show.
Stationed at the end of VCU's Monroe Park campus, the Altria Theater has had many names in the past, including The Mosque and the Landmark Theater. Its building was originally opened back in 1927 for Shriners as a place of worship. After multiple rebrandings (and a sizeable donation from Altria back in 2014), the Altria Theater was born.
If you're looking for big-name, nationally recognized musicians and theater performances, then the Altria Theater is definitely where you'll find them. The theater seats 3,565 people, placing it in the sweet spot between intimate, smaller settings and gigantic coliseums. Here, you'll be able to catch some of the hottest bands and sing-along to your favorite songs.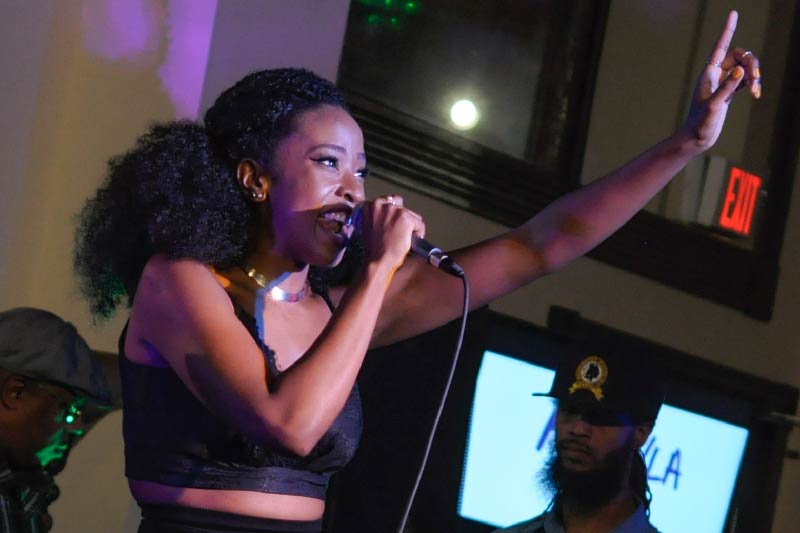 Coined the "Harlem of the South," Jackson Ward is a neighborhood that prioritizes both its long-standing history and the innovation of its current citizens.
Many prominent African-American figures have called this district home, including teacher and businesswoman Maggie L. Walker. Today, it has its fair share of historical landmarks, museums, and parks as well as quirky cafes and coffee shops. This rapidly growing neighborhood has a strong sense of community that thrives through resident-focused groups like the Historic Jackson Ward Association.
Built in 1914, The Hippodrome has seen its fair share of legendary performers including Duke Ellington, Ella Fitzgerald, and Louis Armstrong. In the early 20th century, The Hippodrome played a large part in supporting Richmond's black entertainment and nightlife throughout a time when Richmond was very much segregated. Today, The Hippodrome hosts popular musicians of the past and present as well as private events. The building also doubles as a restaurant, called the Speakeasy Grill, that specializes in southern style seafood and burgers.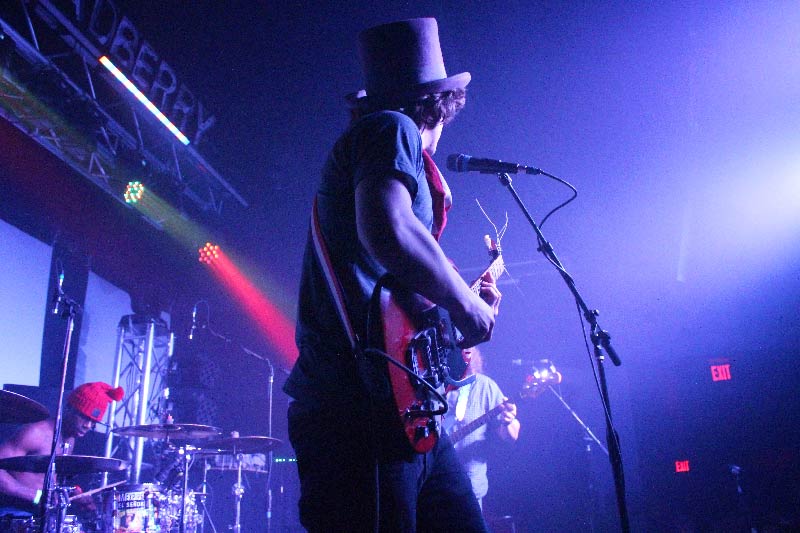 The Museum District is named after a six-block string of museums, including the Virginia Museum of Fine Arts and the Virginia Museum of History of Culture. Most of the district is for residential use, housing communities of families, established professionals, and seniors.
But throughout the Museum District, there's a mixture of new businesses as well as historic spots that have spent decades catering to residents of the Museum District. If you're looking to catch your favorite act in this neighborhood, the show will only be a bus stop away.
As with many other music venues throughout Richmond, the history of The Broadberry runs deep. In its past life, the building was a nightclub called Much More and The Cellar Door in the 1980s. The club hosted music legends such as The Ramones, Pat Benatar, and John Prine.
The Broadberry now welcomes local and independent artists from the River City and beyond. The venue is near popular Richmond restaurants including Sabai, which specializes in Thai street food, and Gus' Bar and Grill, where you can indulge in some Americana cuisine and an obligatory after-show drink.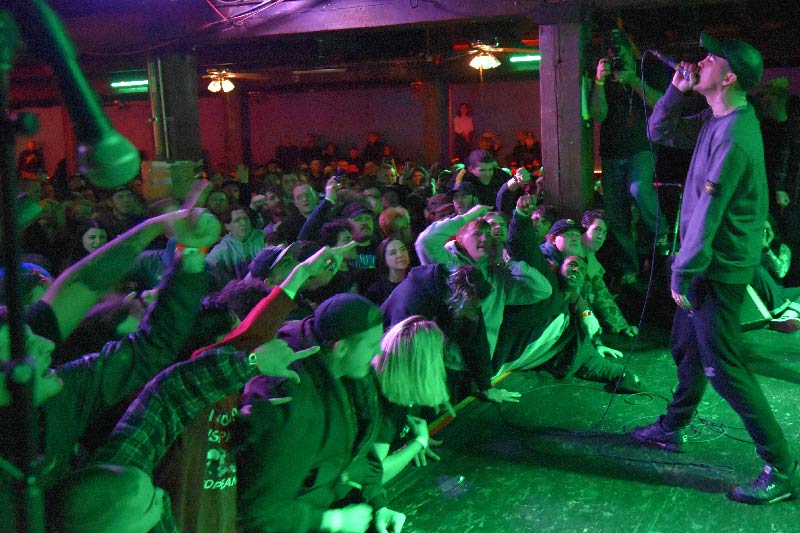 Shockoe Bottom has both a thriving nightlife scene and stunning public parks along the James River. A plentiful number of apartments and newly constructed condos line Shockoe Bottom, where young professionals and students find a home away from home. There's also a thriving arts and culture scene, with plenty of art galleries and studios to explore.
A dive bar beloved by Richmond locals, The Canal Club provides an intimate setting to see local and nationally recognized artists, leaning more heavily on rock shows. The club also hosts themed parties like raves and other DJ driven events so you can dance the night away. After the show, you can grab some traditional bar foods in The Canal Club like mozzarella sticks and burgers to satisfy any late-night cravings.