Robots Enlisted to Help Construct Two Prefab Homes in D.C.'s Foxhall
A D.C.-based development company is bringing robotic tech into home building. Prefab Partners (PFP) uses Aerospace Robotic Panelization in residential construction in an effort to boost efficiency, quality and value in homes, the company website says, and two of these prefab homes will be erected in the Foxhall neighborhood.
"PFP homes incorporate unrivaled precision and structural integrity, including dimensionally flawless roof, flooring, and wall components, and can be built in customizable architectural styles adapted to any scale or environment," the PFP website said. The efficient construction process allows for a luxury home at a lower price point.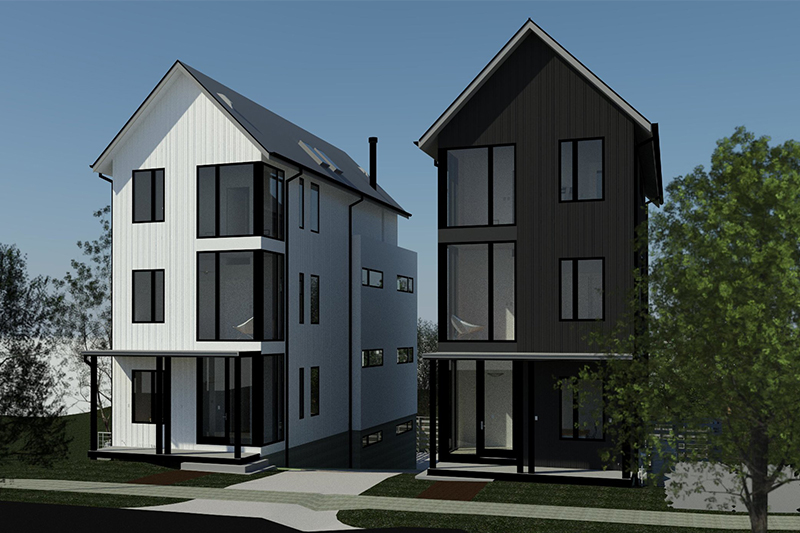 PFP builds closed-wall panels at a 200,000-square-foot factory where buyers can visit and see their home's many parts be built. PFP and partner Blueprint Robotics Inc. of Baltimore assemble as much as is possible in the factory, including adding in-wall elements like plumbing, electricity, and insulation, the website said. Once built, inspected, and approved, those elements are transported to a prepared site for assembly, which can take as little as a few days.
Despite the modern building process, the houses will fit in aesthetically with other homes on the block, The Washington Business Journal explained.
The concept for the two Foxhall homes is "Farmhouse Modern," and the promotional website for the project says they will be delivered in late 2017, though Washington Business Journal stated the date is now early 2018.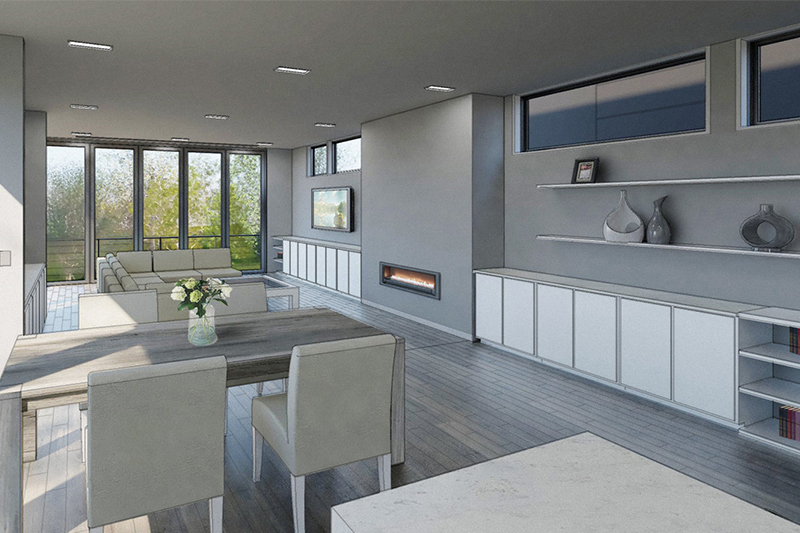 The homes will be built at 1516 and 1522 Foxhall Road NW and will each sell for $1.995 million. Each home has five bedrooms, four-and-a-half baths, and a private parking space. According to the promotional site, PFP worked with Teass Warren Architects, and the listing broker is Washington Fine Properties.
"These homes will be very theatrical, very dramatic, in part largely because we have small lots," said Steve Salis to the Washington Business Journal. Salis is co-founder of PFP and owner of many D.C. staples such as Kramerbooks, Federalist Pig, and &pizza.
"This is a higher-level product, higher-level finish," said PFP co-founder John Thompson of EHD Design Build Group LLC to the Washington Business Journal. "These are things I could not get at this price point typically, and you're able to get that, and this process affords us that opportunity."